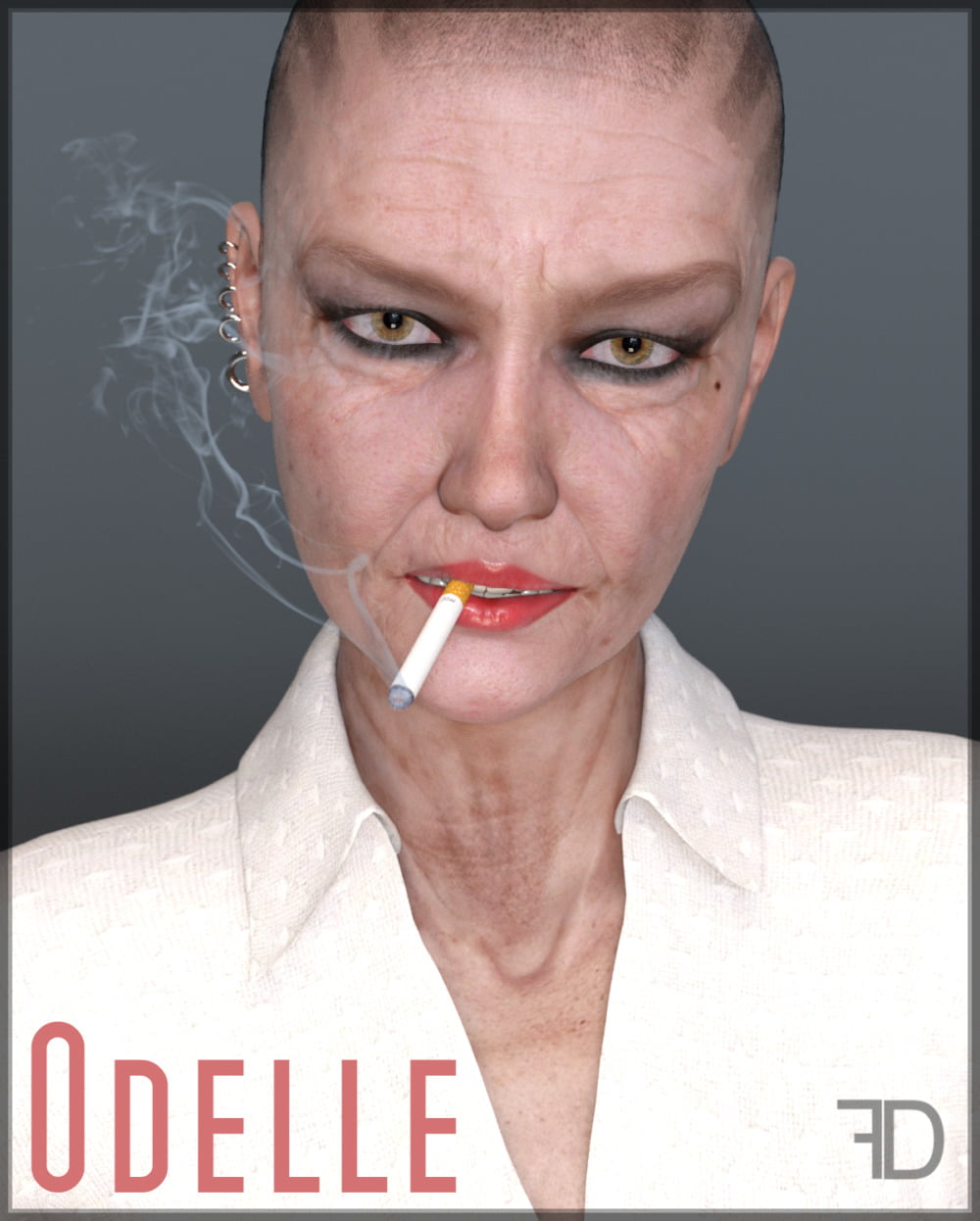 Meet Odelle.
A gracefully aged, realistic Character for G3F, highly detailed and with a lot of personality, yet she is very versatile and fits in every role you want her to be.
This Character is a conversion of Odelle for V4, which can be found in the 'more items' tab.
What's included:
1 Odelle Character preset
1 Odelle Head INJ/REM
1 Odelle Body INJ/REM
Material options for both Iray and 3Delight:
1 Full Mat
4 Eye Colors
5 Lipsticks (In glossy and matte)
6 Eye makeups
All textures (Diffuse, Bump, Spec, SSS, Normal & Displacement) come in 4096x4096px, except the Eyelashes with 2048x2048px.
DAZ Studio only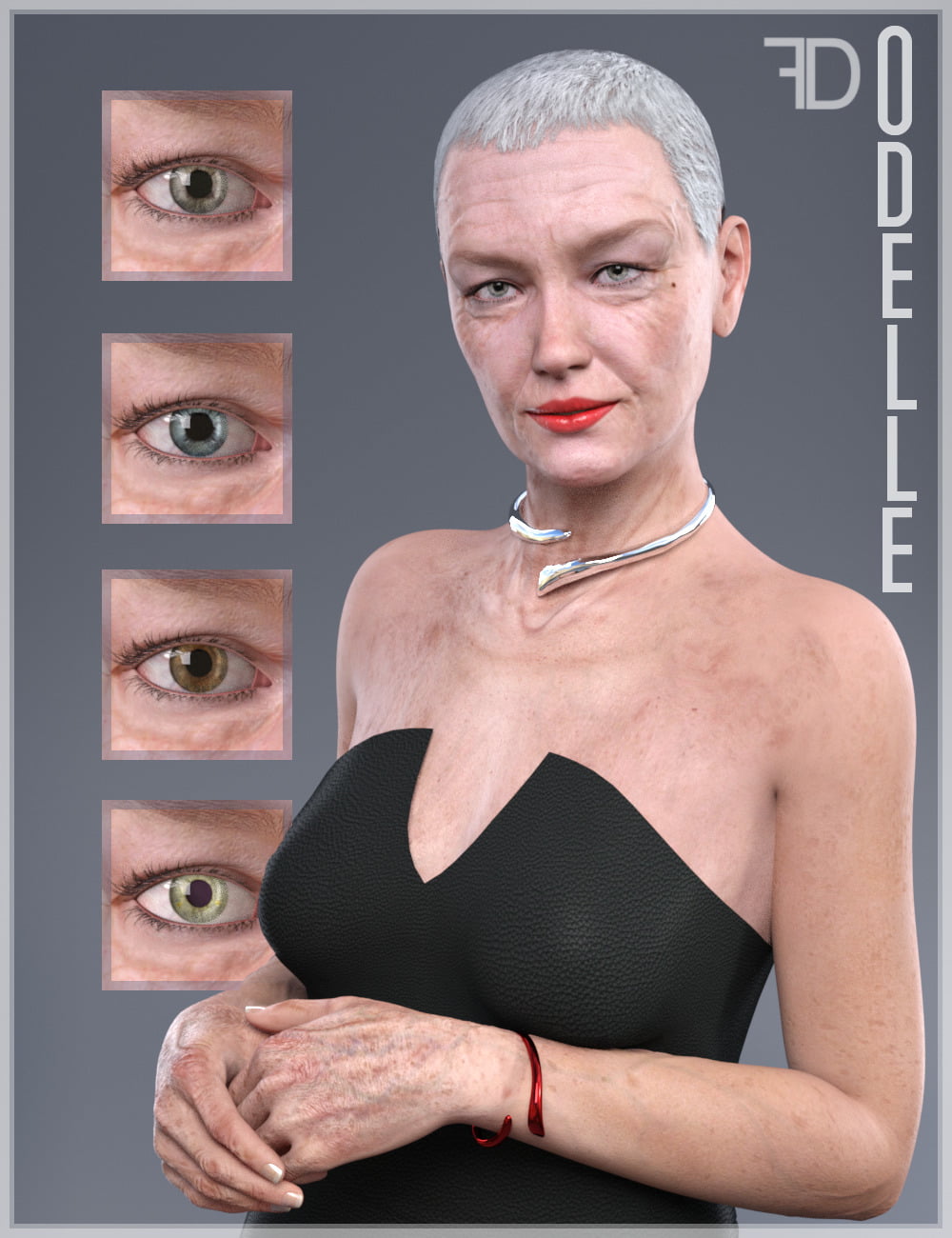 ---