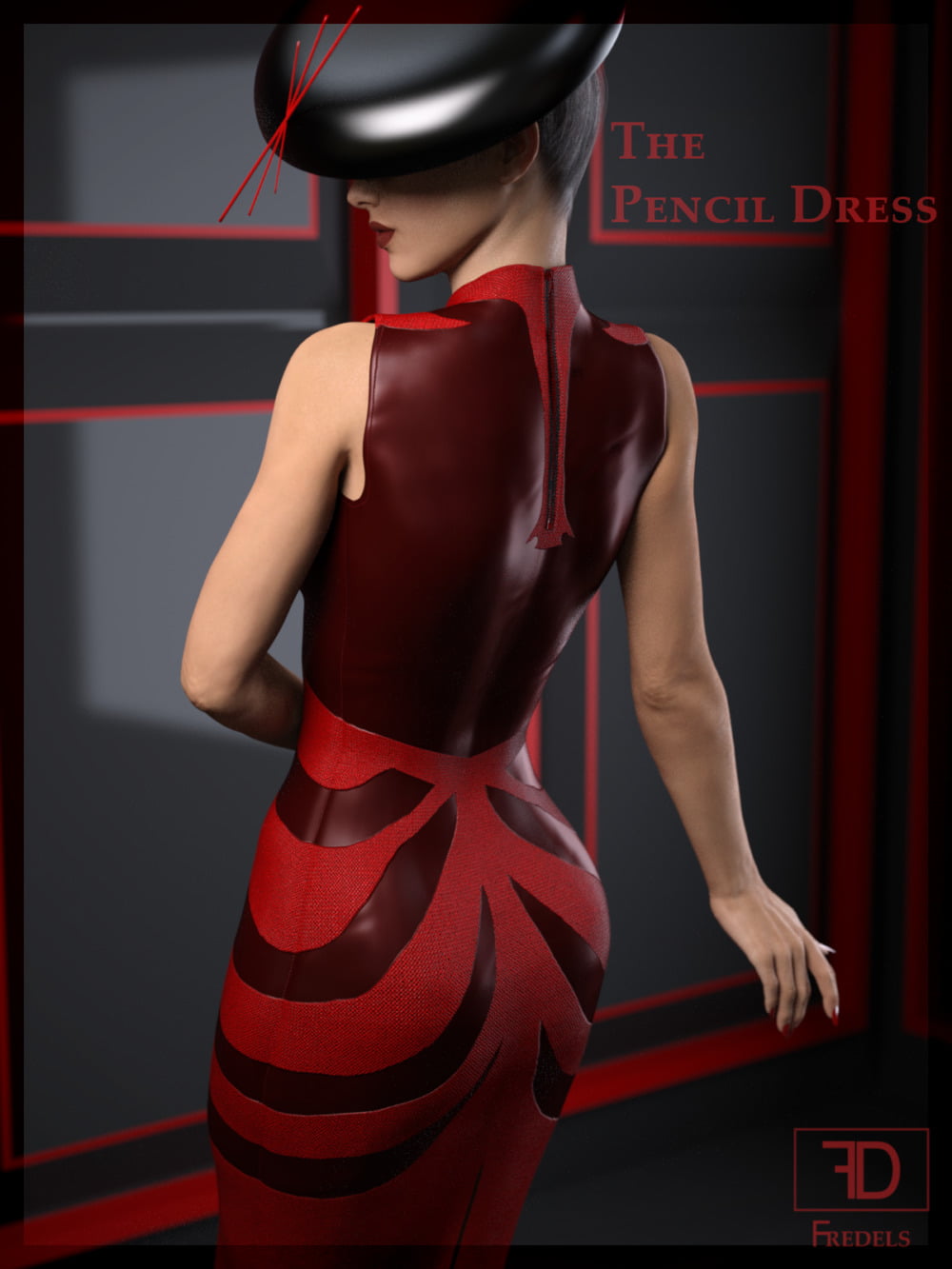 This piece is THE MUST HAVE in every girls wardrobe.
A classic dress with a straight cut, yet very versatile in color and texture.
What's included:
With this product you'll get 1 conforming dress figure with 10 different texture sets.
One of them is the DIY – Dye it yourself look, which is a color neutral texture set, that allows you to colorize the dress to any color you like.
On top, the dress comes with packaging, so you'll also get a shopping bag prop; default or smart propped and a box set, with a visible or unvisible present ribbon.
the box set is a scene subset containing the following props, that are also loadable as single props:
-The dress box with a morph to open the paper
-The folded pencil dress
-A card certificate
-The lid
All textures and materials for Iray and 3Delight
Details:
1 conforming dress for Genesis 3 Female.
1 shopping bag prop, 1 smartpropped shopping bag prop
1 box set scene subset:
1 dress box prop
1 box lid prop,
1 folded pencil dress prop
1 card certificate prop
10 different looks for the dress.
58 Textures in jpg, png and tiff format
Adjustment Morphs:
-Adjust_Armpits
-Adjust_Armpits2
-Adjust_Breasts
-Adjust_Breasts_Under
-Adjust_L_Leg
-Adjust_R_Leg
-Adjust_Nipples
-Expand_Skirt_Seam
-Adjust_Zipper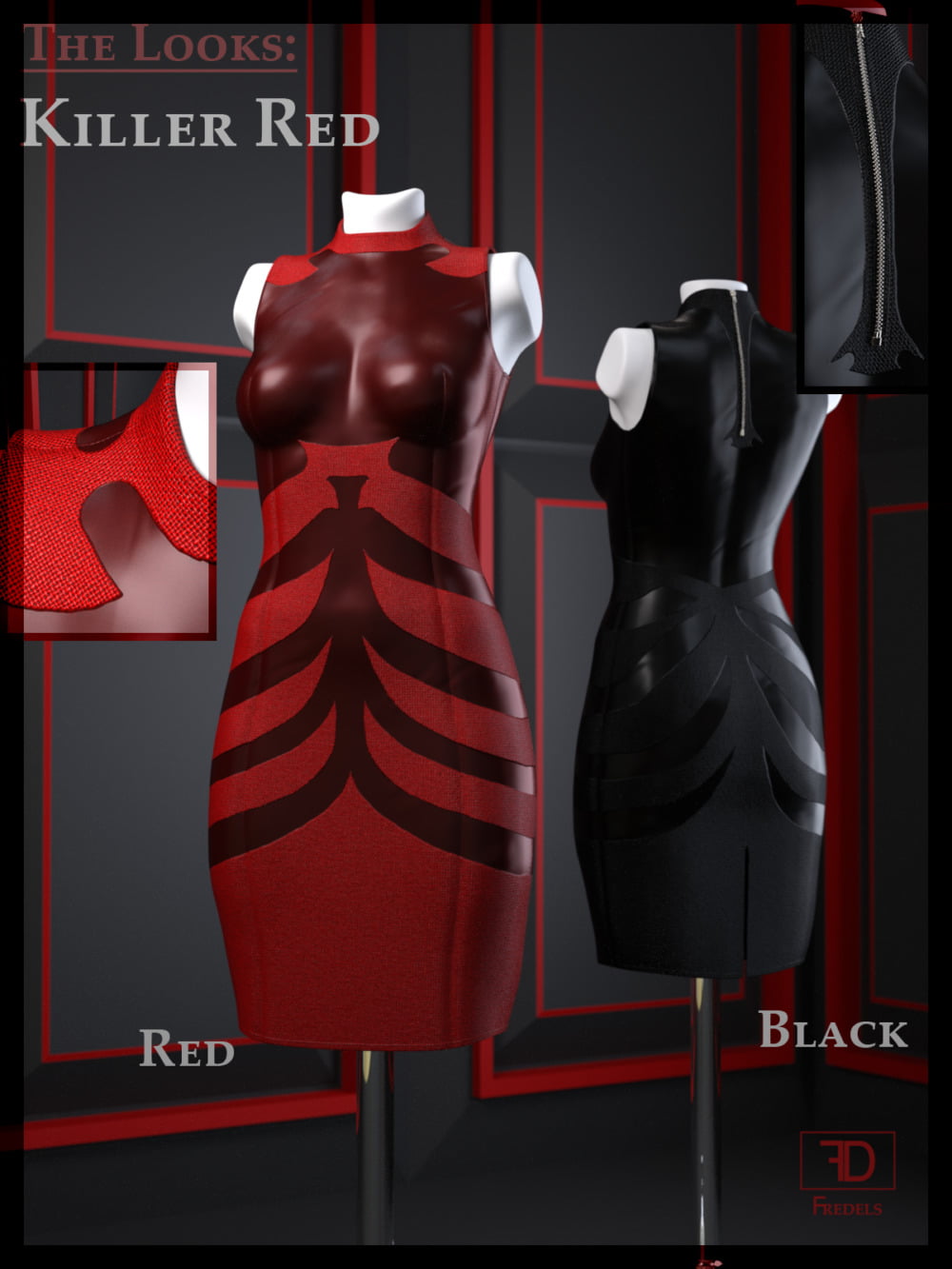 ---