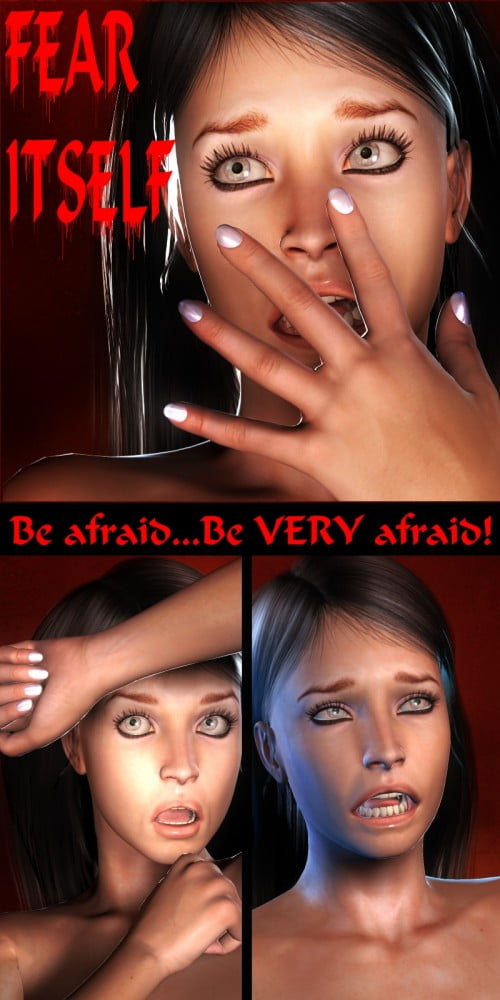 "The only thing we have to fear is fear itself" F.D.R.
When things go bump in the night it can cause chills of terror in V4.
This is a pack of 30 facial expressions to give spine tingling sensations to all your renders with Victoria 4.
Screams of terror, waiting in a dark room in silence, walking into a creepy forest, paniking over a horrible news, every occasion is good to show fear.
THIS SET OF EXPRESSIONS WILL NOT CHANGE YOUR MORPHS, SO THEY CAN BE USED WITH ANY CUSTOM CHARACTER YOU DESIRE TO RENDER WITH IT. 😉
PLEASE, keep in mind that any morphed character or poses has is own characteristics and so you can have issues with this set. This doesn't depend on our facial expressions but on how the characters and poses are created.
Express any sort of emotion with the Tempesta3d faces!!!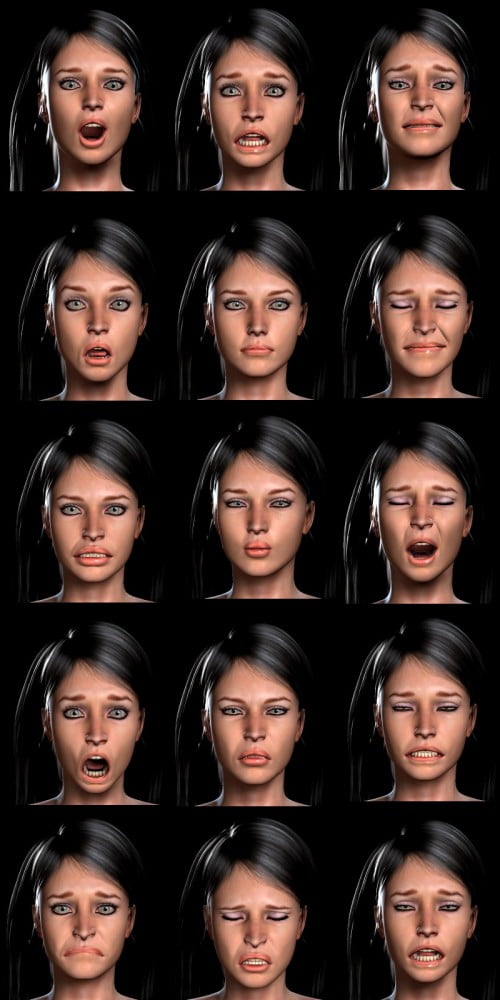 ---