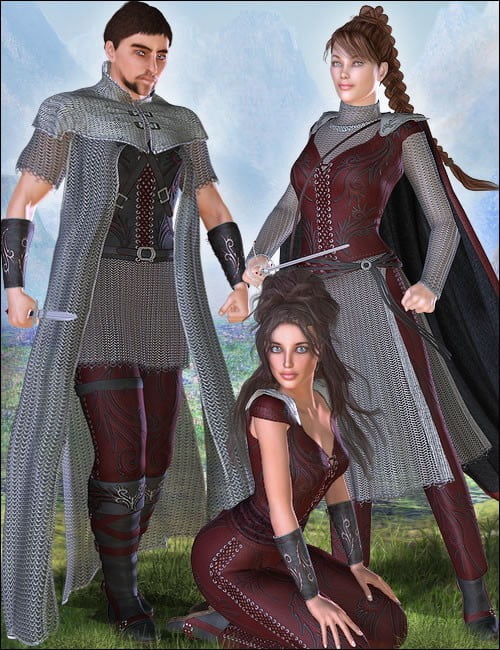 Valiant paladins, lion-hearted crusaders, intrepid heroines and even cool-handed assassins will relish this melding of leather and chain mail with touches of lacing and minutely crafted detailing.
Fearless includes looks for all 15 of the elements included in "Courageous for V4 and A4″(and the V4 Male) as well as coordinated looks for the V4 Hooded Cloak and the V4 Morphing Cloak and Cape.
Taking full advantage of the realistic texture potential in current software, Fearless includes diffusion, displacement, transparency, bump and reflection maps for Poser5 and 6 as well as DAZ Studio, all accessible via coordinating thumbnails.
Required Products
Courageous for V4
V4 Hooded Cloak
V4 Morphing Cloak and Cape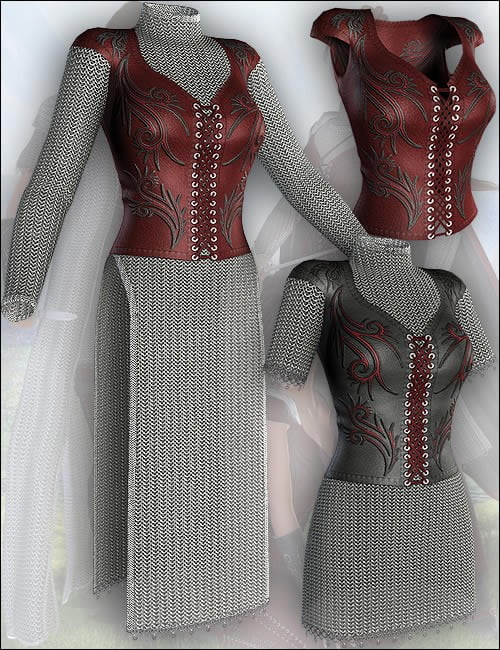 ---