Felicia for Aiko 4-Victoria 4.2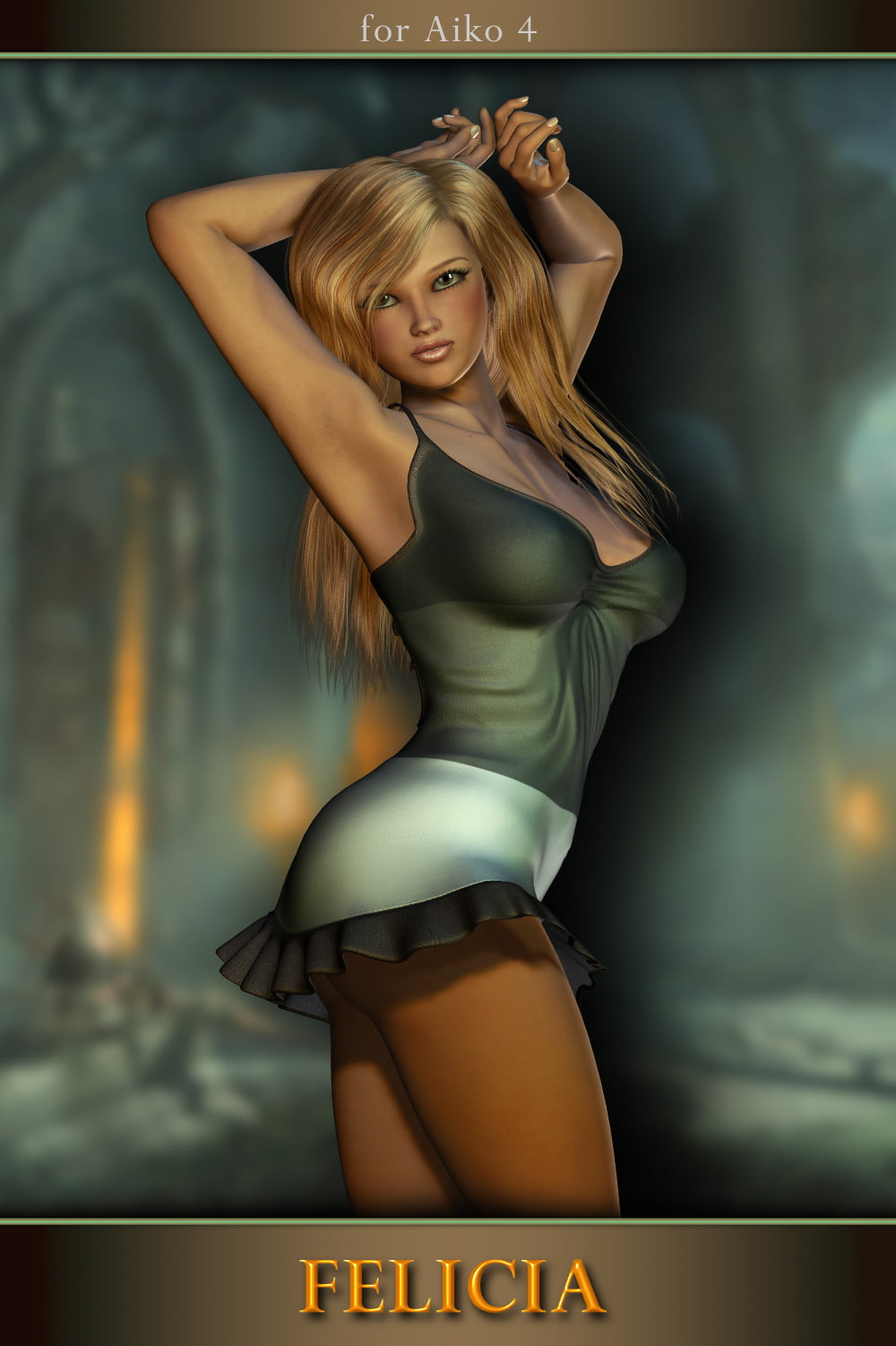 Felicia is simply s gorgeous character with beautiful face and body shapes for both the Aiko 4 and Victoria 4.2 mesh.
This character package is a great bargain for the price. A must have on your Runtime folder.
• This package relies heavily on Victoria 4.2 based morphs. Your best bet is to start with the Victoria 4.2 mesh, injects the V4.2++ morphs and the Aiko 4 morphs and you'll have the character as it is shown on the promos.
Package features:
• Face and body shapes for both Aiko 4 and Victoria 4.2
• 4 realistic sets of eye colors
• 6 make up sets designed specially for Felicia V4.2
---