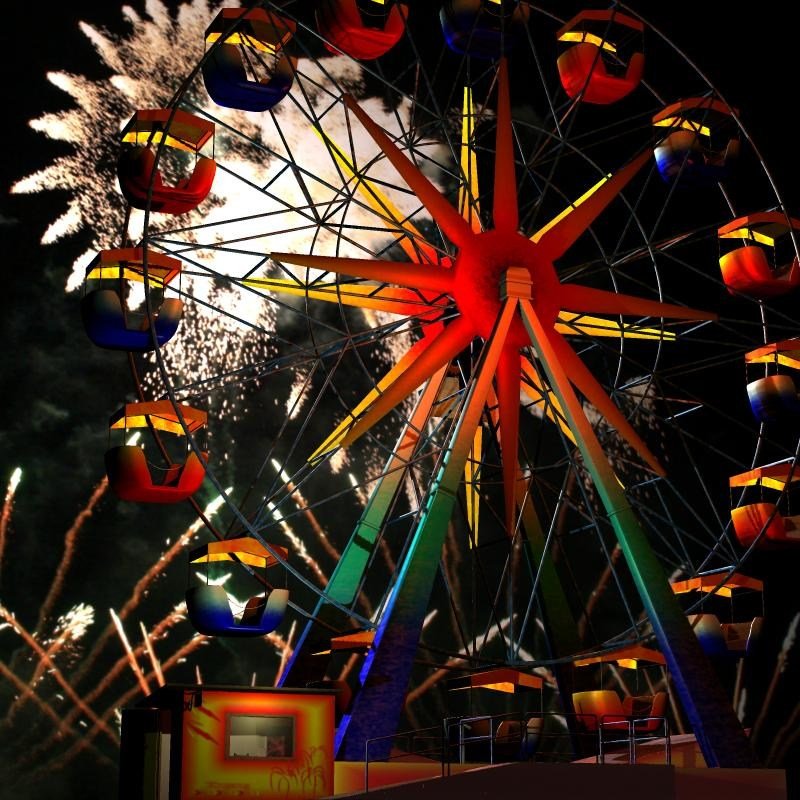 description:
Come in and welcome to the wonderful Poser funfair.
The Ferris Wheel is the fifth part of a funfair series.
You get this Poser props:
4 backgrounds
1 boxoffice
1 columnbase
1 wheel
1 substructure
Additionally you get:
An appropriate lighting set for this set.
In the ReadMe is a detailed listing of all parts.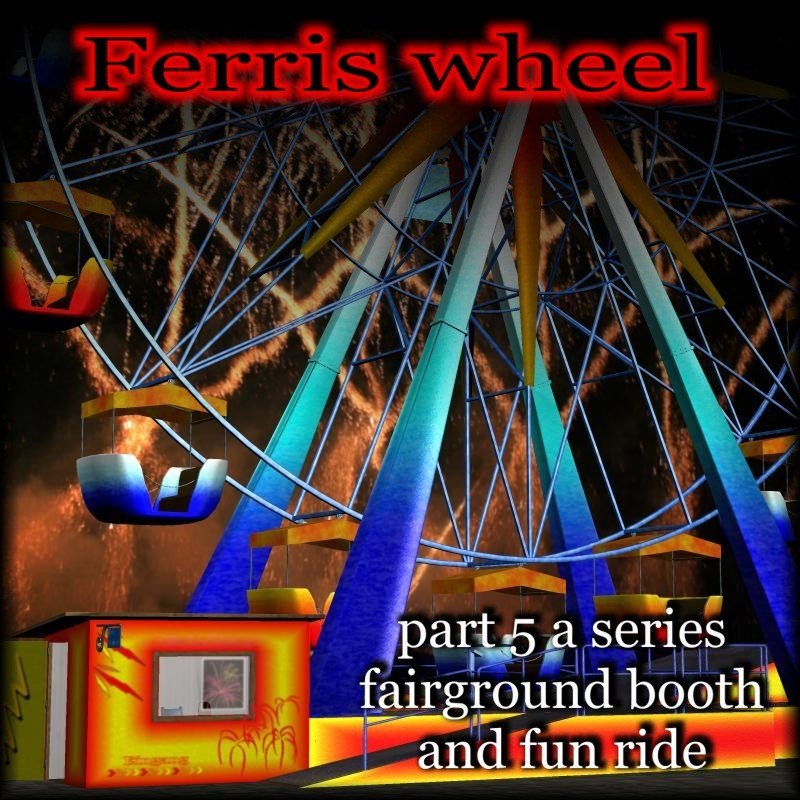 ---