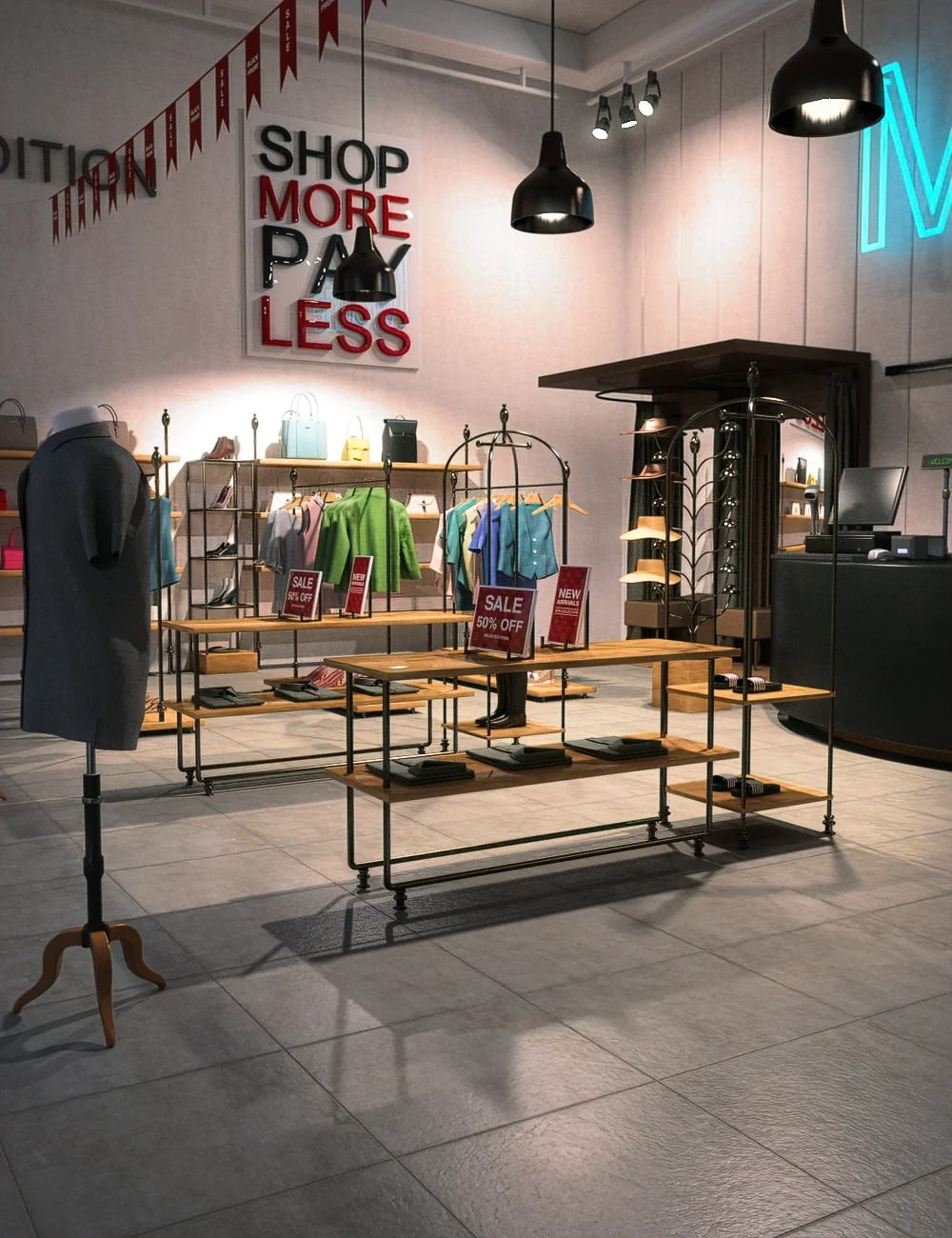 ---
FG Clothing Boutique
Everyone needs somewhere to shop, spending leisurely hours browsing the racks and shelves for that perfect outfit… and of course somewhere to be seen!
The FG Clothing Boutique indoor environment has everything your shop keepers and enthusiastic shoppers need, from Bags, Banners and Mannequins to Sandals, Shelves, Shoes and Wallets!
Take your characters shopping with the FG Clothing Boutique!
---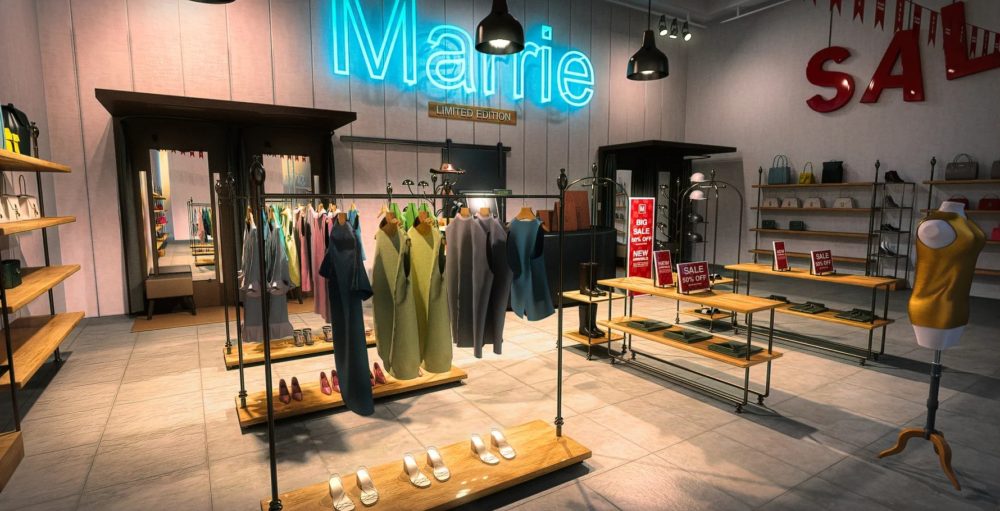 ---