Flesh Forge's Tongue Plus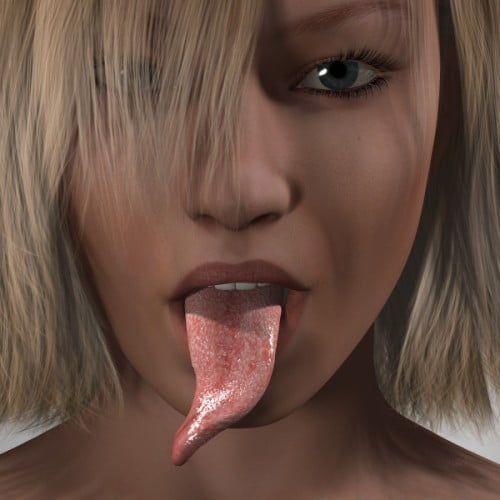 ==================
Required products:
==================
– PC or Mac
– Poser 5 or later; or DAZ|Studio. The tongue material makes use of Poser's Anisotropic specular lighting node, and will not render exactly the same in the base version of DAZ|Studio as in Poser; the DAZ|Studio plugin pwSurface is required for advanced materials and is not supported, but should work fine with minimal modification of the material. All of the ERC dials work the same in both applications.
Body part scaling (e.g. the Stephanie 4 "Proportions" dials) is only supported in Poser versions 8 and later.
===============
Included items:
===============
– Tongue Plus CR2, rigged for DAZ V4/M4, 3632 polygons, with IK chain from base to tip; 26 bones in the tongue itself for superior flexibility.
– A posing handle some distance out from the end of the tongue, to aid in posing with IK
– Utility pose files to conveniently enable and disable IK
– Utility poses to alter the preview display settings of the posing handle or hide it
– Various utility poses to zero the figure's joints, morphs and ERC control dials
– A utility pose to hide the V4/M4 tongue bones
– 5 tongue textures
– A magnet prop set to influence all of the figure's bodyparts (an otherwise tedious tasK) for creating any custom morphs you might want
– A texture template in PSD format for easy texturing
Morphs included are:
– 6 variations of piercing morph; if a jewelry prop is made a child of one of the tongue's bones, it will follow the tongue as it is posed (see readme)
– BaseThick
– CenterCrease
– TongueFlatten
– TongueFlattenEnd
– TongueNarrow
– TonguePoint
– TongueThick
– TongueThickMiddle
– TongueCurlL
– TongueCurlR
Since Tongue Plus is rigged with 26 bones, numerous ERC controls are provided on Body to provide extremely smooth and flexible bends through the entire figure. ERC dials included are:
– TongueShorter
– TwistAll
– BendAll
– Side-SideAll
– BaseUp-Down
– BaseIn-Out
– BaseLeft-Right
– BendBase
– Side-SideBase
– TwistBase
– BendBase2
– TwistBase2
– Side-SideBase2
– BendMiddle
– Side-SideMiddle
– TwistMiddle
– BendMiddle2
– Side-SideMiddle2
– TwistMiddle2
– BendEnd
– Side-SideEnd
– TwistEnd
– BendEnd2
– Side-SideEnd2
– BendTip
– Side-SideTip
– TwistTip
– TipUp-Down (intended for IK posing)
– TipIn-Out (intended for IK posing)
– TipLeft-Right (intended for IK posing)
** None of the promotional images supplied have been postworked in any way, they are show exactly as rendered. Rendered in Poser 7.
Additional free material is available at this link:
cid-b233dcaeefa9709c.skydrive.live.com/self.aspx/Public/TonguePlus/Poses/TonguePlusFits+Poses.zip
– 17 pose presets to help you get started
– Fitting poses for:
– Anton Kisiel's Apollo Maximus
– DAZ Aiko3, David3, FREAK, Glamorous Vickie3, Hiro3, Ingenue Vickie3, M3, M4, SP3, V2, V3 and V4
– EF P6 James, P6 Jessi, SimonG2, SydneyG2
If you like this item, please take a look at the other items in my store.
Thanks and have fun!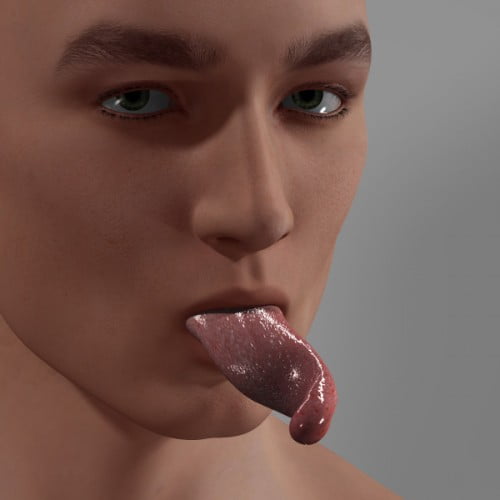 ---