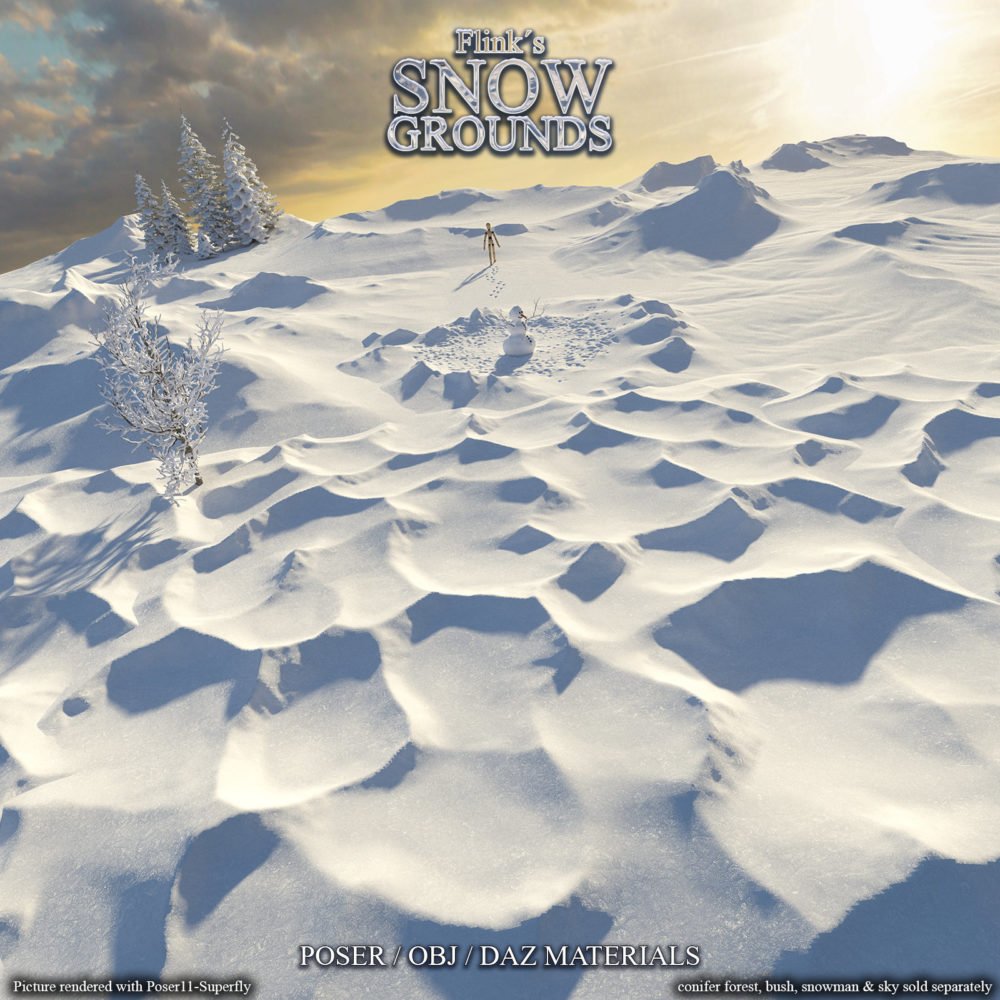 ---
Flinks Snow Grounds
Flinks Snow Grounds contains:
30 square snow-covered landscape objects in Poser and OBJ format.
They have the same size and can be used in combination with the Instant Meadow 3 or Forest tiles when more detailed surfaces are needed.
1 flat object
9 flat objects with different footprints
10 objects, 43×43 Poser units size
10 objects, 86×86 Poser units size
However, they are not designed as a tile-based landscape system.
They should be freely combined, scaled and rotated,
8 ready-made combinations are included.
It also contains 5 different snow textures (jpg)
5 Materials – Poser Superfly
15 Materials – Poser Firefly
5 Materials – DAZ 3Delight
25 Material Presets & 25 Shaders – DAZ Iray
For Poser:
– 1 flat prop
– 9 flat props with different footprints
– 10 props, 43×43
– 10 props, 86×86
– 8 ready-made combinations
– 20 Materials
For OBJ:
– 1 flat object
– 9 flat objects with different footprints
– 10 objects, 43×43
– 10 objects, 86×86
– 20 textures (jpg)
For DAZ:
– 55 DAZ-Materials&Shaders – Iray&3Delight – created with DAZ4.10
---
---