FM Gym Poses: Workout Stations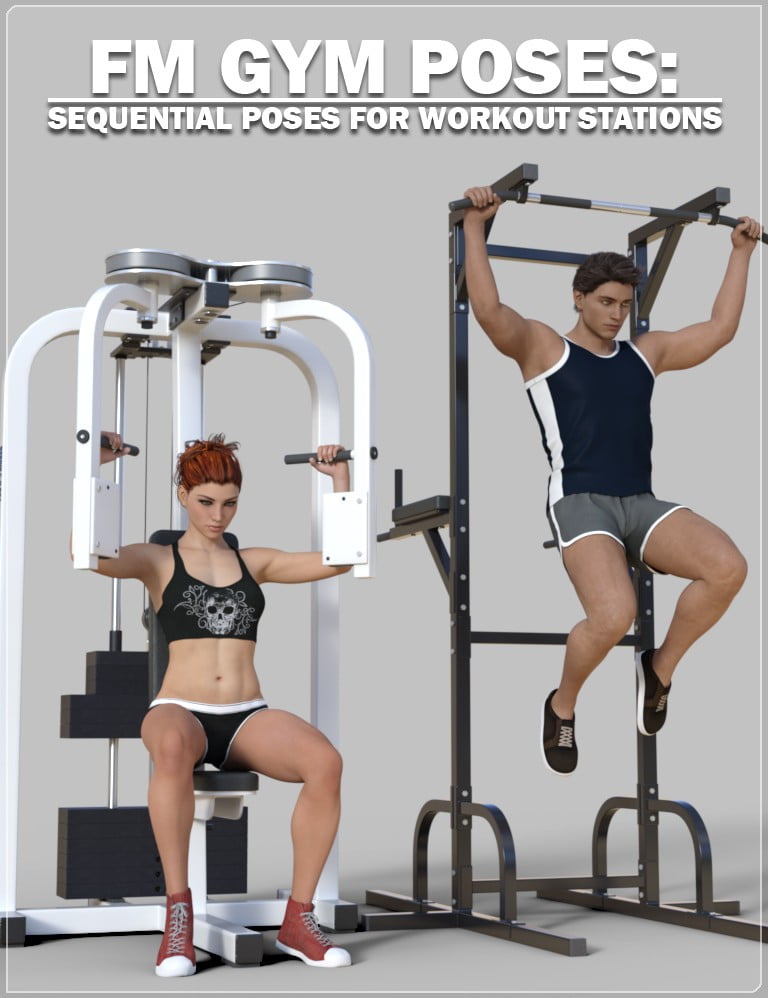 Required Products FM Gym Sequential Poses for Genesis 3 Males & Females
FM Gym Poses: Workout Stations is a set of sequential poses for the Workout Stations included with FM Gym.
Each sequence goes through an exercise in three poses, starting stage, half-way stage and end-stage.
This makes the poses useful for both stills and keyframe animations.
The naming of the poses tells you which Workout Station they are for and how to set the Station to fit with Genesis 3.
In total it is 28 poses for Genesis 3 Male and 28 poses for Genesis 3 Female, and over 9 sequences/Workout Stations each.
Required Products:
FM Gym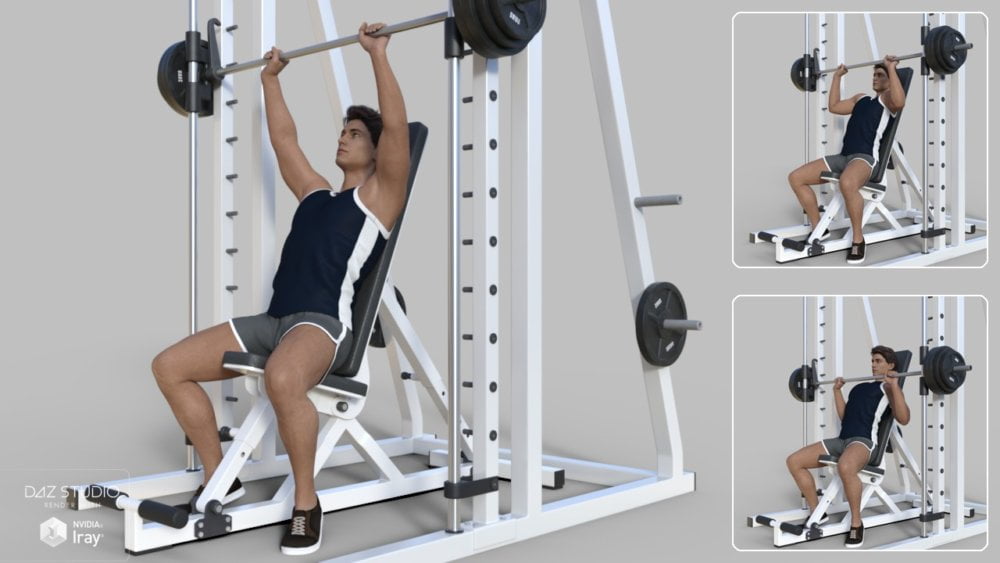 ---