Four Seasons Faylinn Outfit for Genesis 2 Female(s)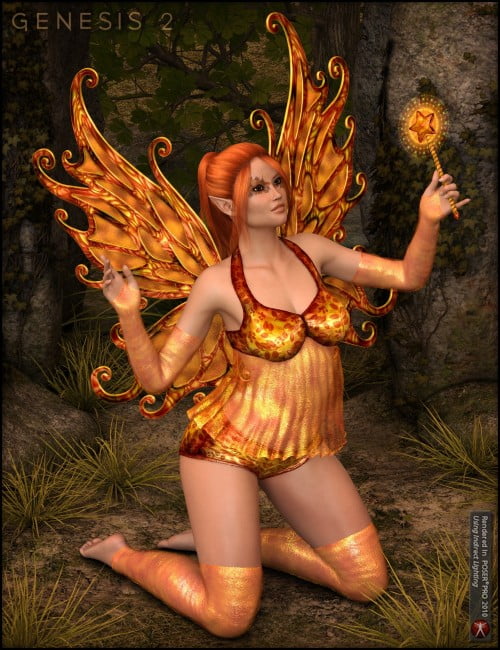 A Faerie clothing set for Genesis 2 Female(s).
Four separate clothing figures: Shirt, shorts, leggings, and Gloves; plus conforming wings and a wand prop. This outfit auto-fits very well, even in Poser, I included a few hand made morphs but most were not needed. UVs and material zones are arranged for fantastic results when using DAZ Studio shader presets or Poser mt5's. The DAZ Studio MAT files use Uber Surface (included free with DAZ Studio), the Poser MAT files are custom made so you will get beautiful renders in both programs. The wings are conforming to Genesis 2 Female, but the four wing parts have their own bones and unlocked translation dials so they're very versatile.
This product includes:
1 DSON Core Installer
1 Poser Companion Files Installer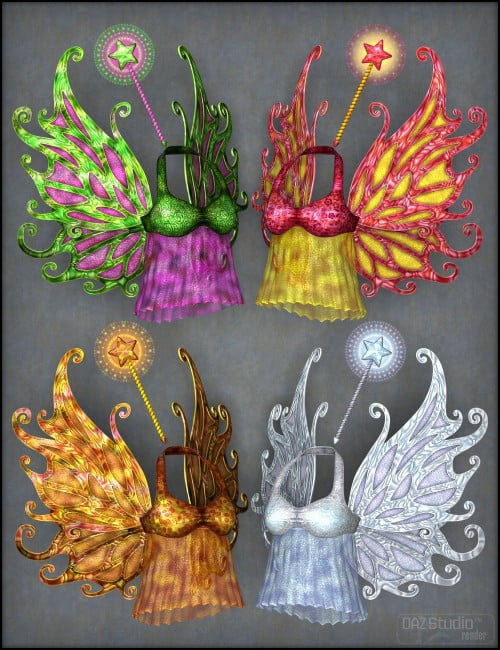 ---