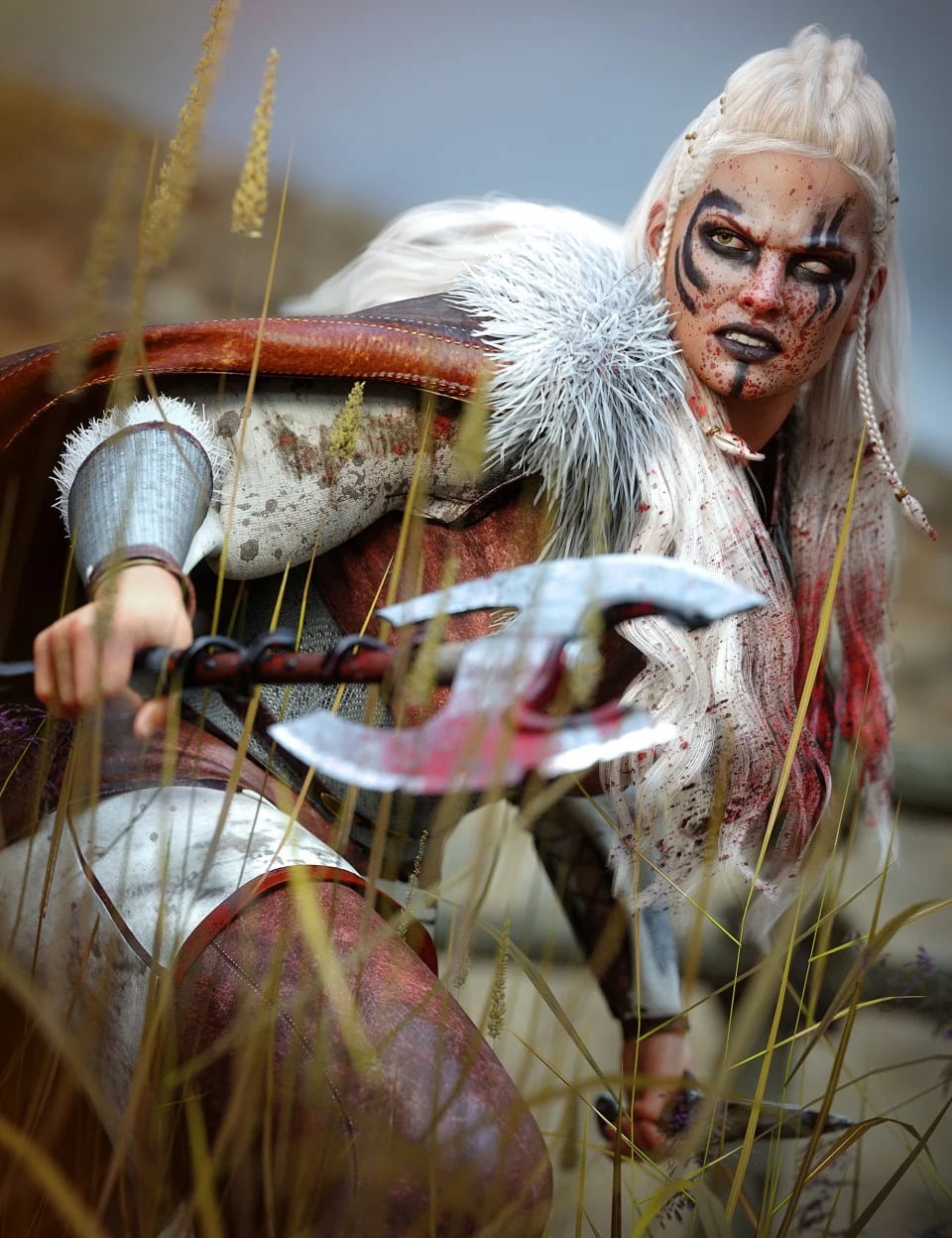 ---
Freja 8
The only daughter of farmers, Freja was taught to be strong, independent and to fend for herself.
Freja learned how to survive on her own and run the entire farm after being orphaned at a young age. In her later years, she established herself as an outspoken and opinionated leader in her clan, and after she develops a defense strategy, she's often the first to charge into battle.
Freja 8 comes with 4 Eye Colors and 6 Make-Ups so she's ready for anything, from addressing the council and doing chores on the farm to leading the charge on the battlefield.
Get Freja 8, the tough new female character, for your historic, battle, and fantasy scenes!
Key advancements with the Genesis 8-based Freja 8 include:
Backward Compatibility (Read More)
Ultimate Content Compatibility (Read More)
Improved Expression Capabilities (Read More)
All-new Expression Interface for easier, more realistic, facial poses.
Updated Eye Technology (Read More)
Enhanced Finger/Toenails (Read More)
Muscle contraction added (Read More)
Default Pose Change: (Read More)
More Realistic Bending: (Read More)
Better Shoe Fit: (Read More)
Easy Shape Migration: (Read More)
Skin Material Advancements: (Read More)
For additional savings, check out Freja 8 Viking Maiden Bundle.
What is Genesis 8? Click here to find out more.
Freja 8 measurements courtesy of Measure Metrics for Daz Studio:
Height: 5′ 8″ (172.7 cm)
Bust Circumference: 37.1″ (94.3 cm)
Waist Circumference: 28.5″ (72.5 cm)
Low Hip Circumference: 37.0″ (94.1 cm)
This product includes:
1 DSON Core Installer
---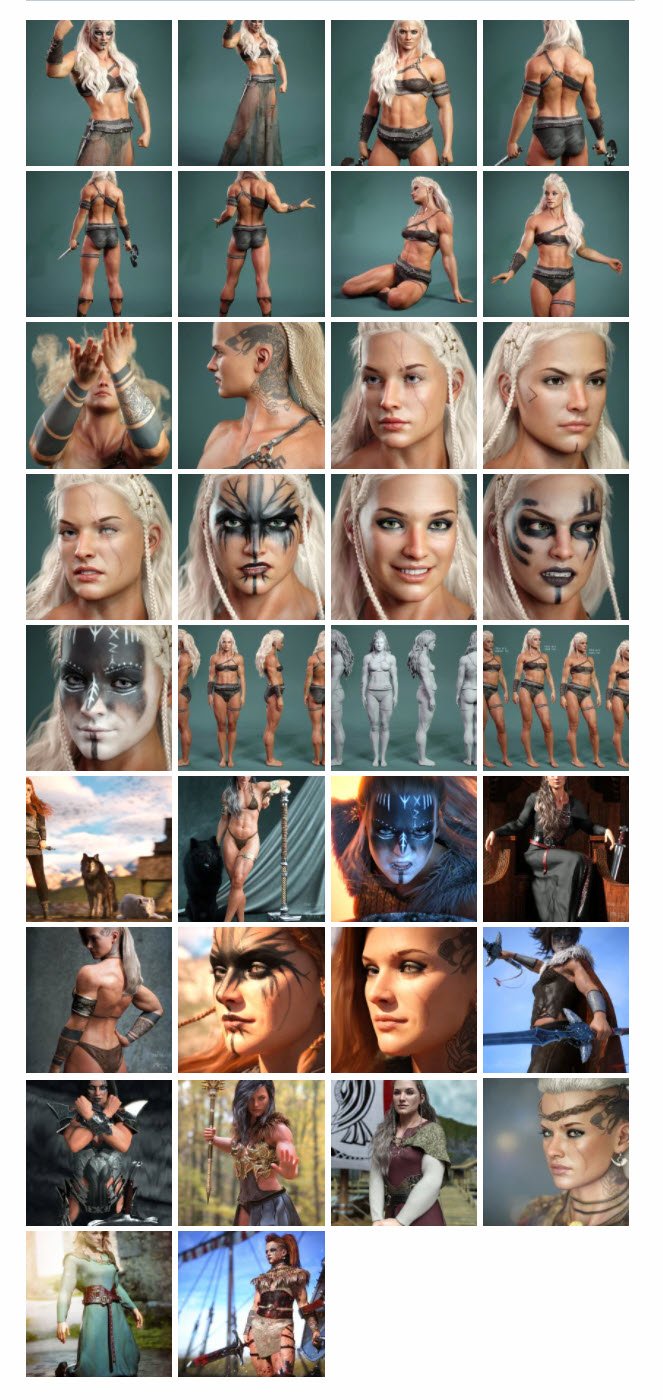 ---