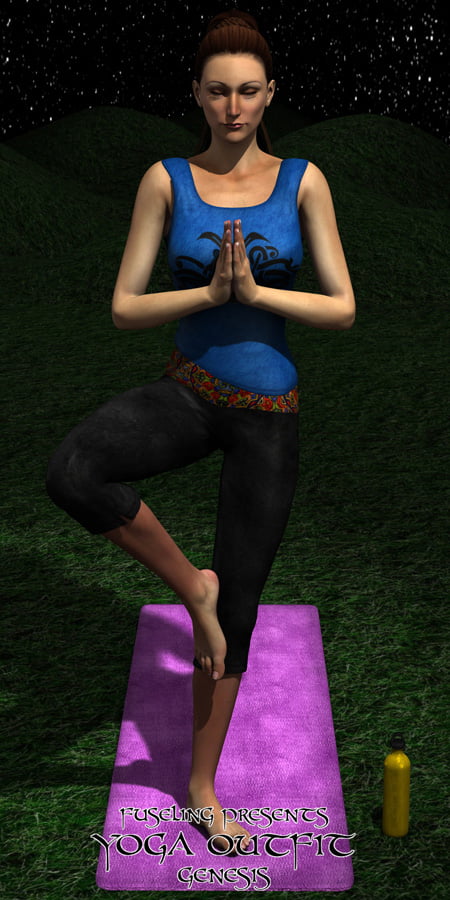 Fuseling's Yoga Outfit is a brand new workout outfit for Genesis! Whether male or female, this outfit will get your Genesis characters ready to stretch, exercise, or just hang out in style. The Yoga outfit includes the following:
A stylish tank top
A pair of yoga pants
A morphing water bottle
A yoga mat (with options for rolled or unrolled)
Also included are five texture sets for both clothing items and the props, plus six additional decors each for the top and pants to mix and match with any of the base textures.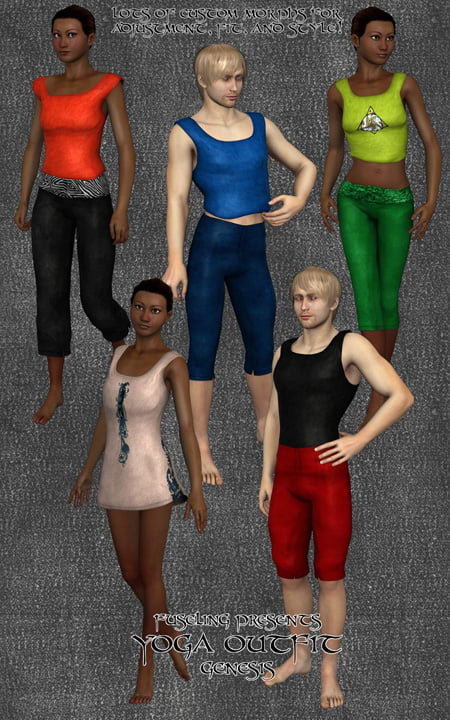 ---