Furry Boots for Genesis 8 Females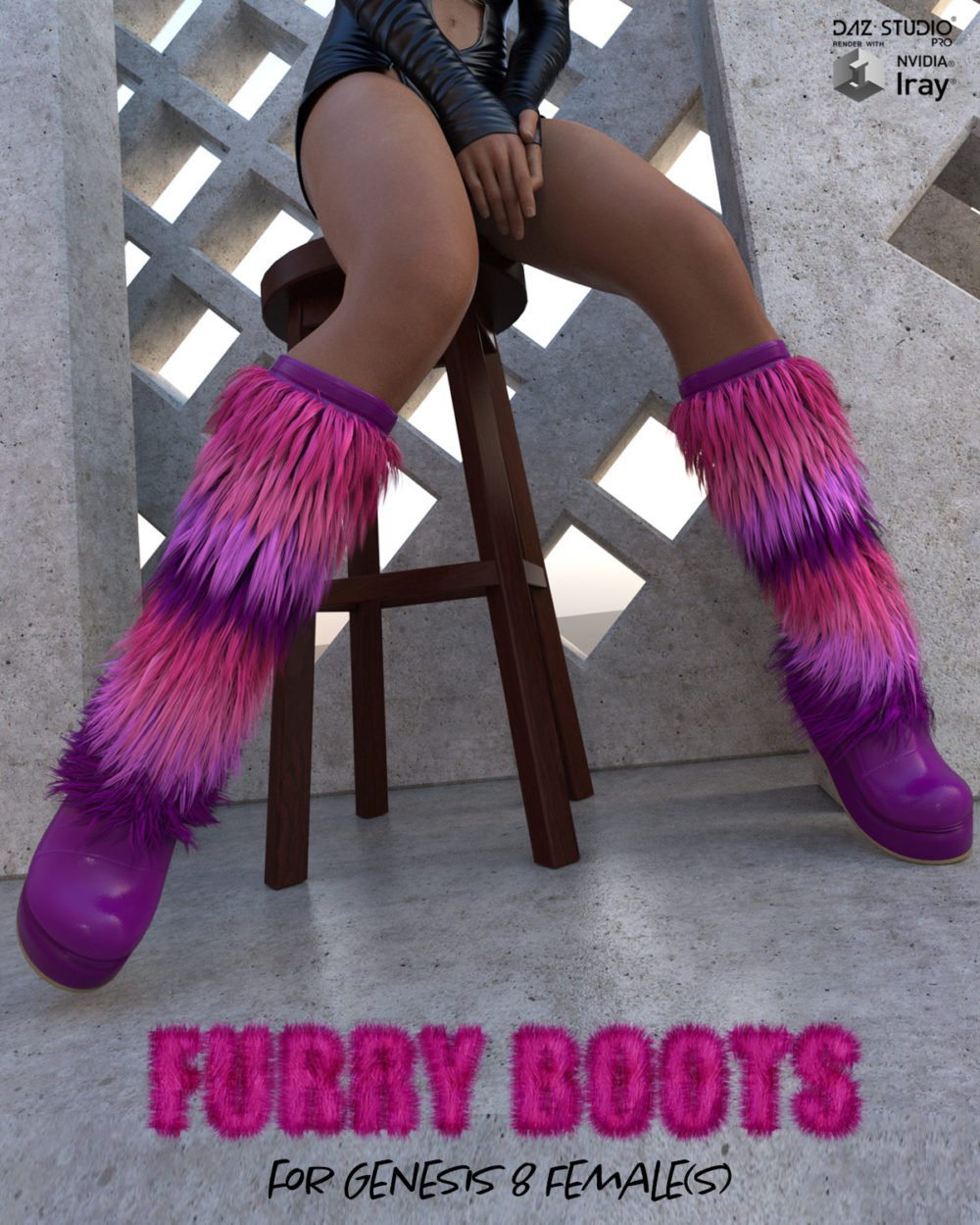 ---
Furry Boots for Genesis 8 Females
Get your furries on with the faux fur furry boots 🙂
Perfect for ravers and hunters alike.
Plenty of texture options included to create just the look you want.
Hope you like it and thank you so much for viewing. Comments and feedback is always welcome!
What you get:
This package includes furry boots made for the Genesis 8 Female shapes and Aiko8, Charlotte8, Gia8, Girl8, Mika8, Monique8, Olympia8, Penny8 Sakura8, Stephanie8, TeenJosie8 and Victoria8.
Included body shapes and morphs have been smoothed and adjusted for better fit. Other body and morphs supported by Auto-Follow.
Included figures:
– Furry Boots (duf)
Material Presets Iray:
– 10 Texture Presets for the Furry Boots
– 10 Base Color Presets for the Furry Boots
– 10 Base Color Presets for the boots
– 10 Base Color Presets for the fur
– 10 Natural Color Presets for the boots
– 10 Natural Color Presets for the boots
– 10 Natural Color Presets for the fur
– 10 Multicolor Presets for the fur
– 10 Specks Color Presets for the fur
– 10 Stripes Color Presets for the fur
– 10 Base Color Presets for the platform
– 7 Glow Color Presets for the upper and lower platform
– 7 Glow Color Presets for the middle platform
– 5 Pattern Presets for the middle platform
– 10 Pattern Color Presets for the middle platform
Poses and Presets:
– Hide/Show G8F Toes
– Remove glow
– Remove pattern
– Reset Pattern options
– Show/Hide fur
– Show fur top
– Show fur stripes
– Smoothing On/Off
---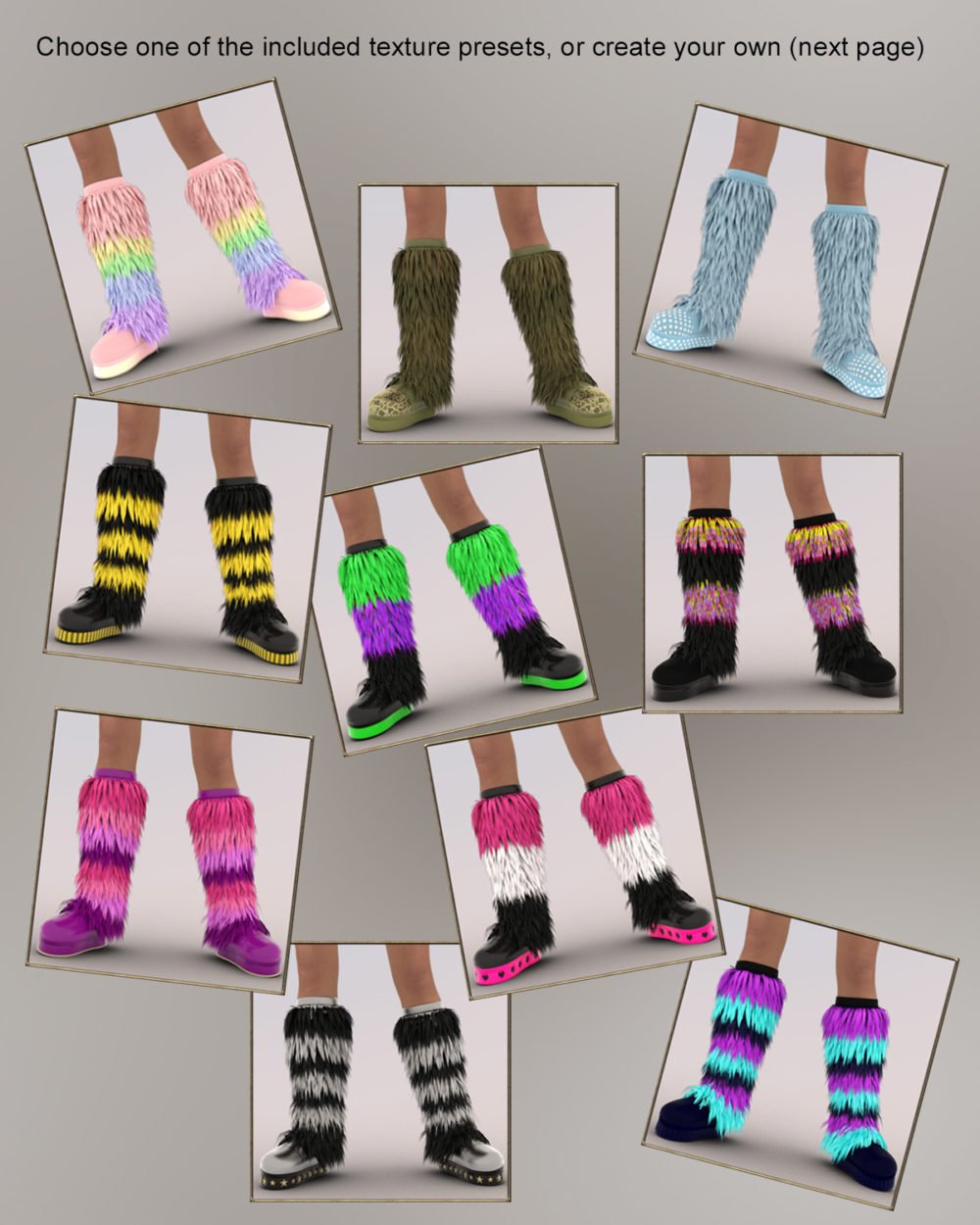 ---