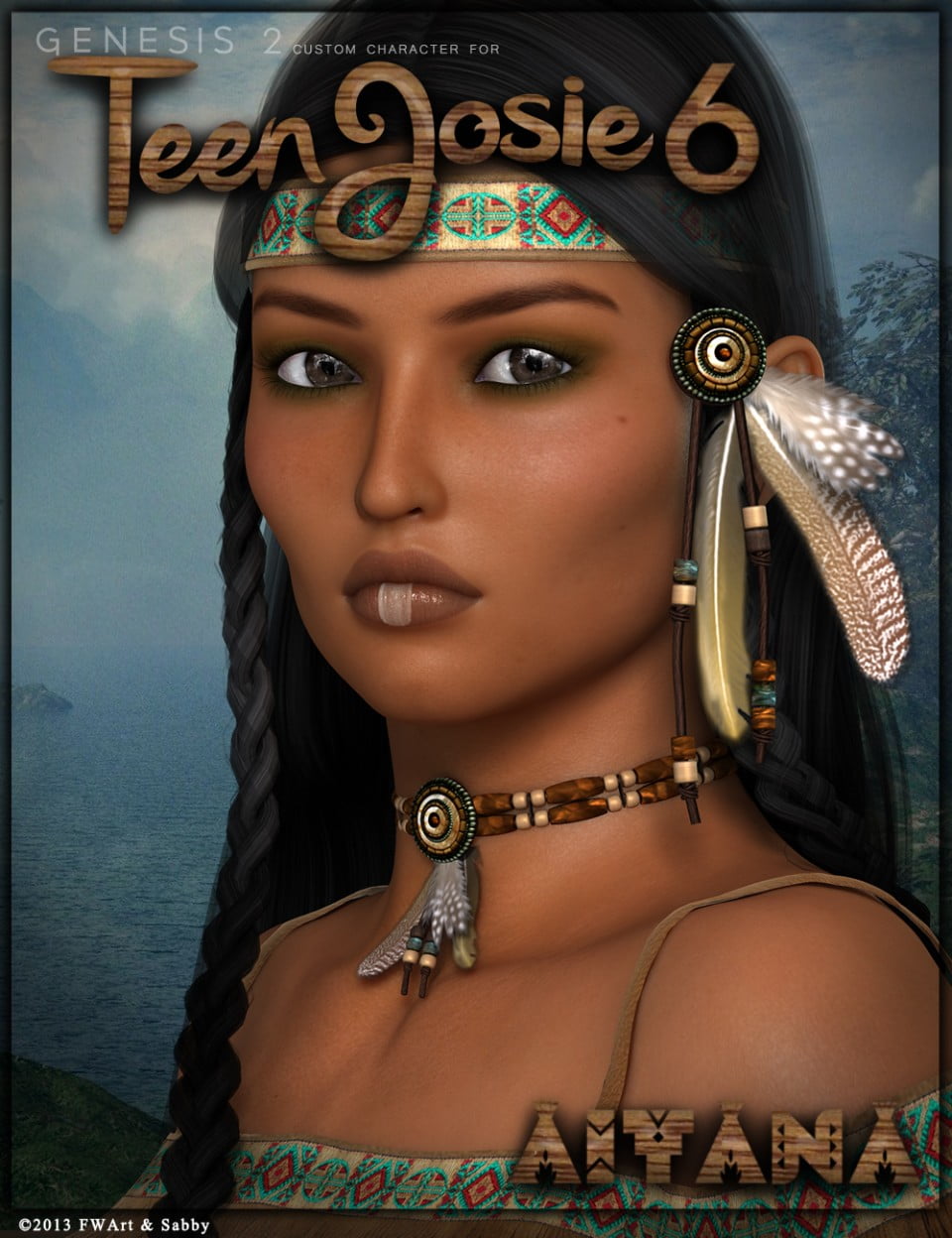 DSON Importer for Poser, DAZ Studio 4.8 Aiyana is a high quality beautiful Native American character for Teen Josie 6 – for use in DAZ Studio 4.6 (and up) and Poser 9 (and up).
The head and part of the body are uniquely custom sculpted in Zbrush using a real life person for references, and the skin was created using high quality photo references for depth and detail.
No extra morphs are needed for the two heads, but she'll need Teen Josie 6 and the Genesis 2 Female Body Morphs for the body to work.
She comes with three base mats (DAZ Studio, DAZ Studio SSS and Poser SSS + DAZ Studio Alternative SSS Shader), 10 makeups (five Everyday and five with Heavy Eyeliner), 15 lipsticks (11 normal and four fantasy), six Eye colors, two Eyelash options, two eye reflections, nine nail colors, one natural nails option and a full tattooed body option. Plus as a bonus, five body and five full face paint options.
What's Included and Features
Aiyana: (.DUF and .CR2)
1 Character Preset
1 Head Apply/REM
1 Body Apply/REM
1 Nipple REM
Makeup and Tattoo Options:
10 Makeup Options
1 Makeup Off Option
15 Lip Color Options
9 Nail Color Options
1 Nail Color Natural&
6 Realistic Eye Color Options
2 Eyelash options
2 Eye Reflections options
5 Face Paint Options
1 Face Paint REM Option
Textures Includes:
49 Texture, Bump and Specular Maps (4000 x 4000)
2 Texture Maps (3000 x 3000)
9 Texture, Bump and Transparency Maps (2048 x 2048)
3 Texture, Bump and Transparency Maps (2000 x 2000)
1 Reflection Map (1024 x 1024)
2 Bump and Transparency Maps (1000 x 1000)
2 Displacement and Reflection Maps (100 x 100)
DAZ Studio Material Presets (.DUF)
DAZ Studio SSS Material Presets (.DUF)
DAZ Studio Alternative SSS Shader Preset (.DUF)
Poser SSS Material Poses (.PZ2 and .DUF)
Required Products:
Genesis 2 Female Body Morphs
Teen Josie 6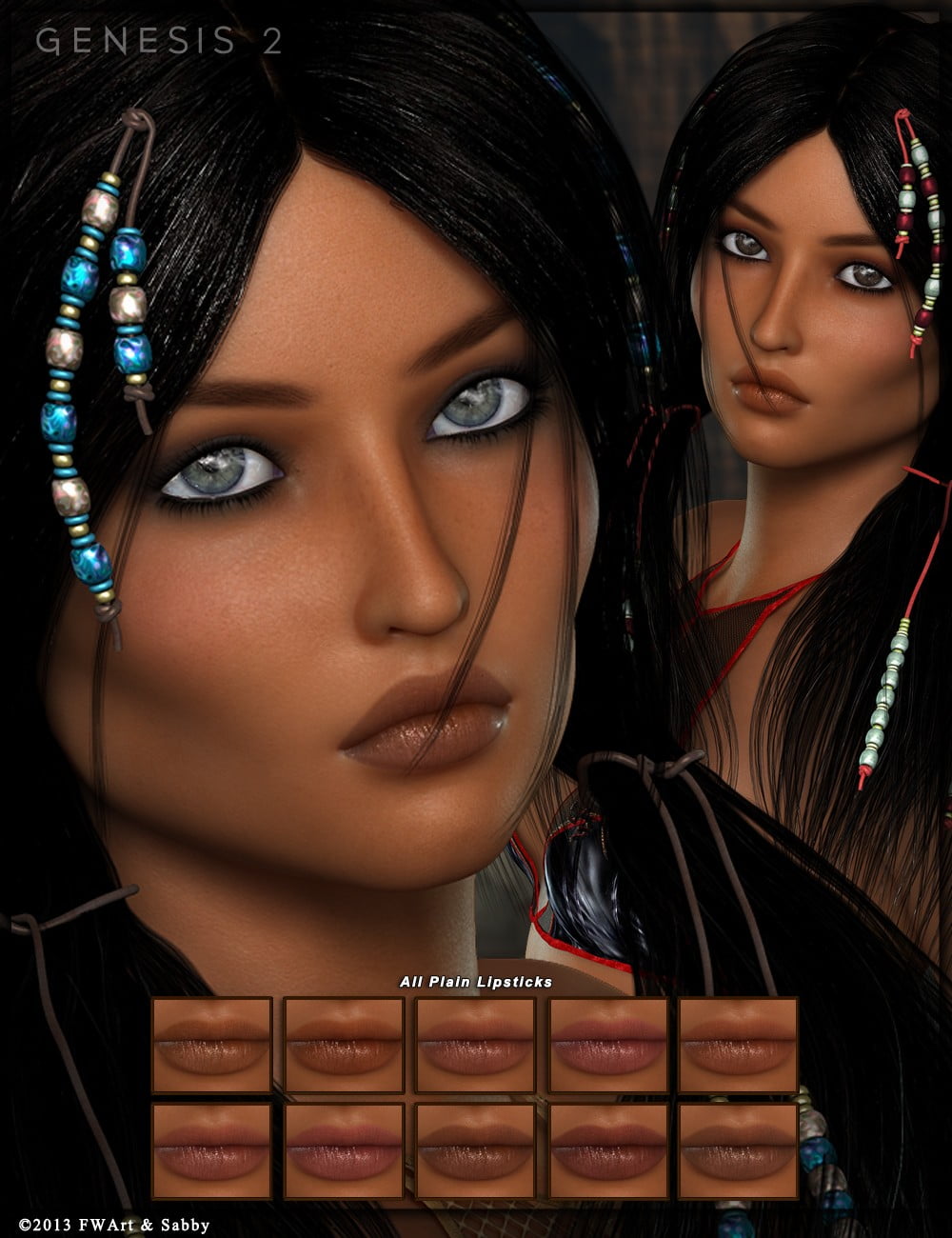 ---