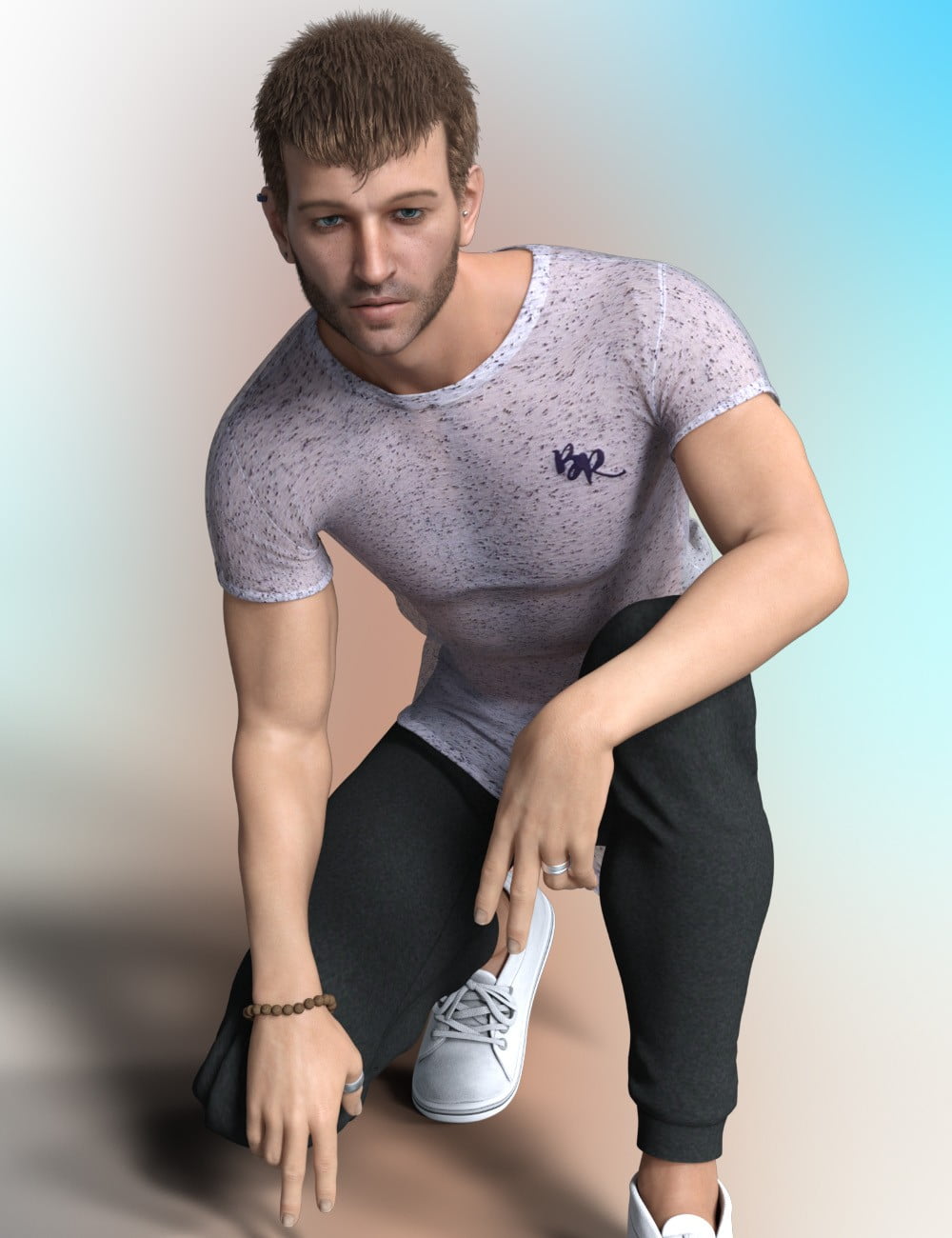 Archie is a high quality character for Michael 7.
The head and body for Archie are uniquely custom sculpted in Zbrush, and the skin was created using high quality photo references for depth and detail.
Archie also comes with his own fibermesh brows, beard and chest hair, giving you the option to make him any hair color you want and have all his hair match.
He also comes with 10 exclusive poses, that have mirrored versions.
Further more his swimming trunks and necklace are also included.
All of these extras were designed with Archie in mind, but can be used on any Genesis 3 Male character.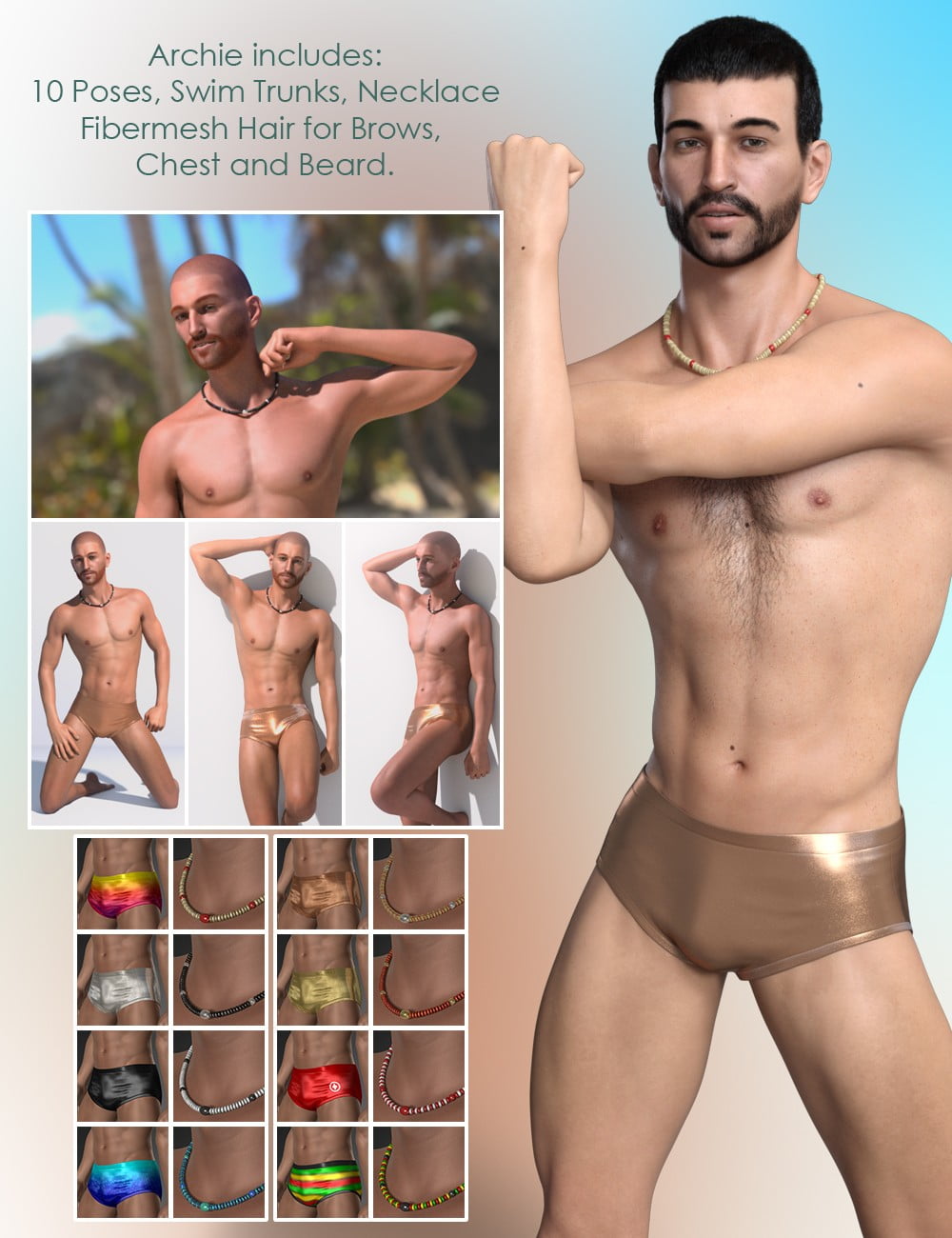 ---