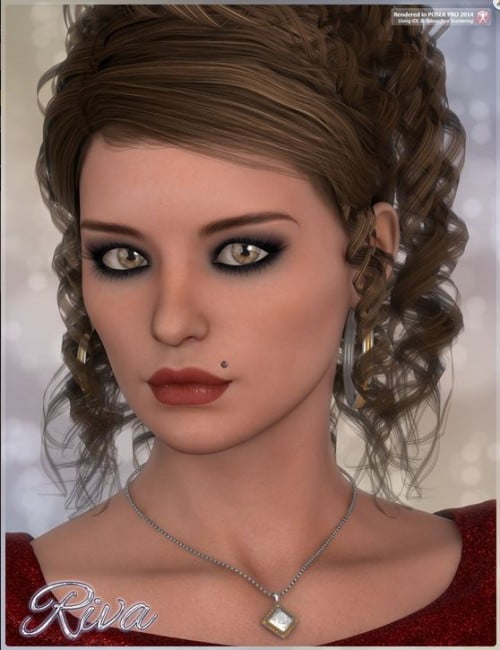 Riva is a high quality beautiful character set for Victoria 6 and/or Stephanie 6 for the use in DAZ Studio 4.6 and up and Poser 9 and up.
The heads are uniquely custom sculpted in Zbrush using a real life person for references, and the skin was created using high quality photo references for depth and detail. She also comes with custom sculpted genitals (will work without the Genesis 2 Female genitals) as well as some very cool custom sculpted Square Nails.
While Riva is designed to work with Victoria 6 and/or Stephanie 6 she also looks great with just the default Genesis 2 Female figure, as you can see in the promos.
You can also mix and match Riva's bodies and heads, basically giving you four different characters in one.
She comes with two base mats (DAZ Studio 4.6 SSS and Poser SSS) + DAZ Studio 4.6 Alternative Basic Shader, 24 makeups (12 with mole and 12 without),two clear skin version , 11 Lip colors (all in matte and gloss), 11 Eye color options, two Eyelash options, three eye reflections, seven nail colors, one natural nails option and one full body tattoo option.
Riva's mat's will work with ALL Genesis 2 Female characters, so you can enjoy her even if you don't have any add on character sets.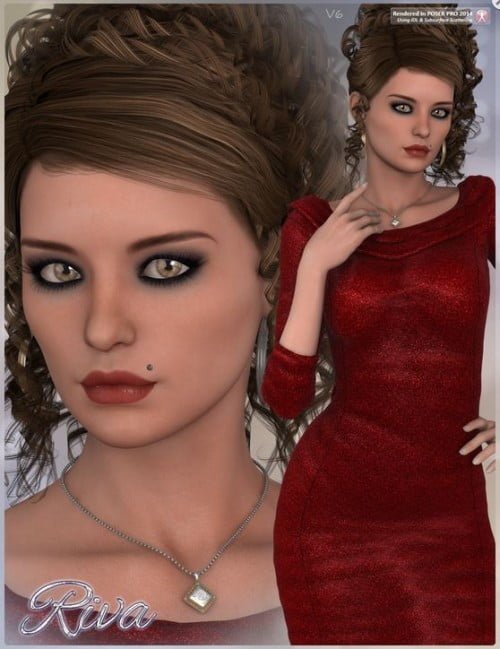 ---