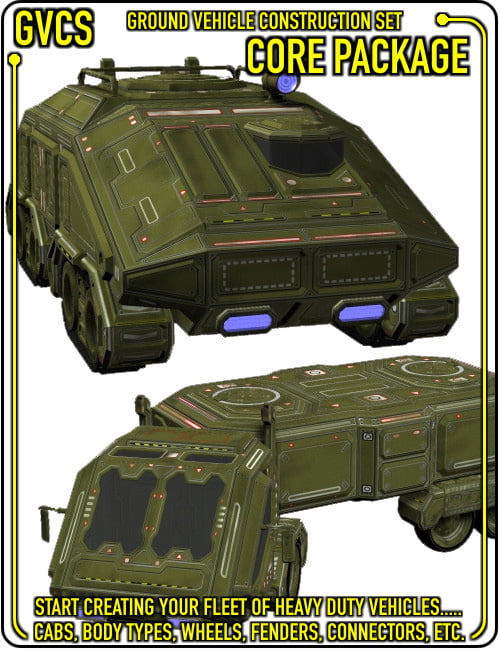 The G.V.C.S Ground Vehicle Core Pack gives you all the materials you need to put together your own custom sci-fi vehicles.
It includes wheels and fenders, crew cabs, various body types, lamps, mufflers, guard rails, connectors and much more.
Pre-assembled vehicles in varying stages of construction have been provided to help you get started. The GVCS Core pack integrates perfectly with my other products such as the FVCS Flight Vehicle construction set and MCV Mobile Command Vehicle.
Also available to go along with the GVCS are its specific compantion products: GVCS Artillery Pack, GVCS Construction Equipment Pack and an alternative GVCS Texture Pack. Get your troops on the ground and ready to roll…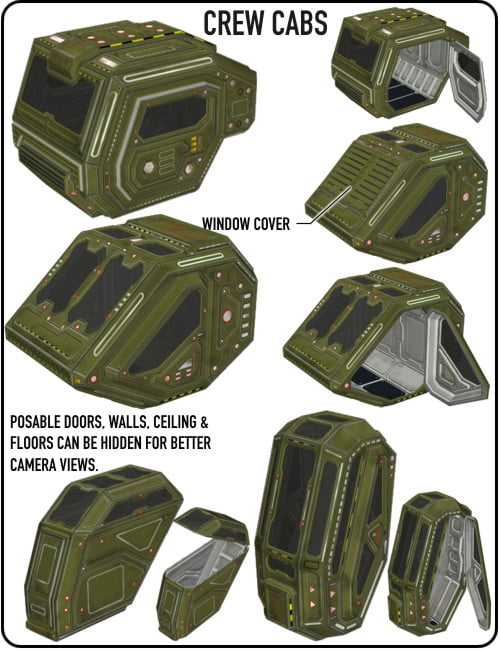 ---