Gallerie Simple Essentials ? Display Props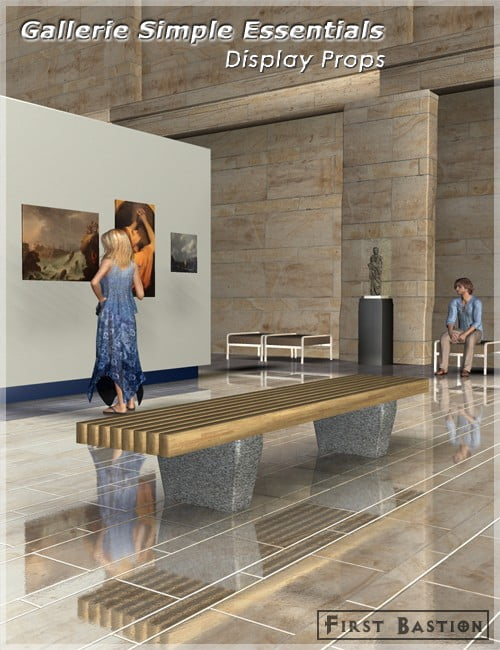 Designed to fit inside both Gallerie Bastion Spacious Interior and Gallerie Simple, The preloads for the float walls, with the parented painting templates offer a quick method to fill the environment with artwork. Each of the "museum wrap" painting prefabs has a numbered template for quick editing in an art program that uses layers. It also indicates the dimension appropriate for that particular aspect ratio. There are 2 portrait sizes, 2 landscape sizes and a perfect square. These can be filled by the artist with public domain artwork or their own artwork, which can then be admired in an art gallery setting.
The float walls preloads offer a few different configuration for the artwork display (see promos). These can be mix and moved as required. The bench is wood and marble, the seats, leather and metal. Plenty of material zones offers the artist the opportunity to experiment with other variations.
Please note: Though these items can be used on their own, they were designed to fit inside Gallerie Bastion Spacious Interior or Gallerie Simple. Together, they provide a way to showcase your artwork in a elegant environment.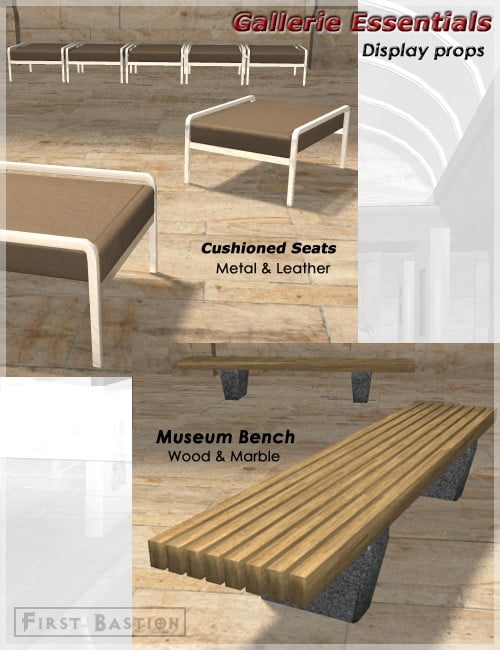 ---