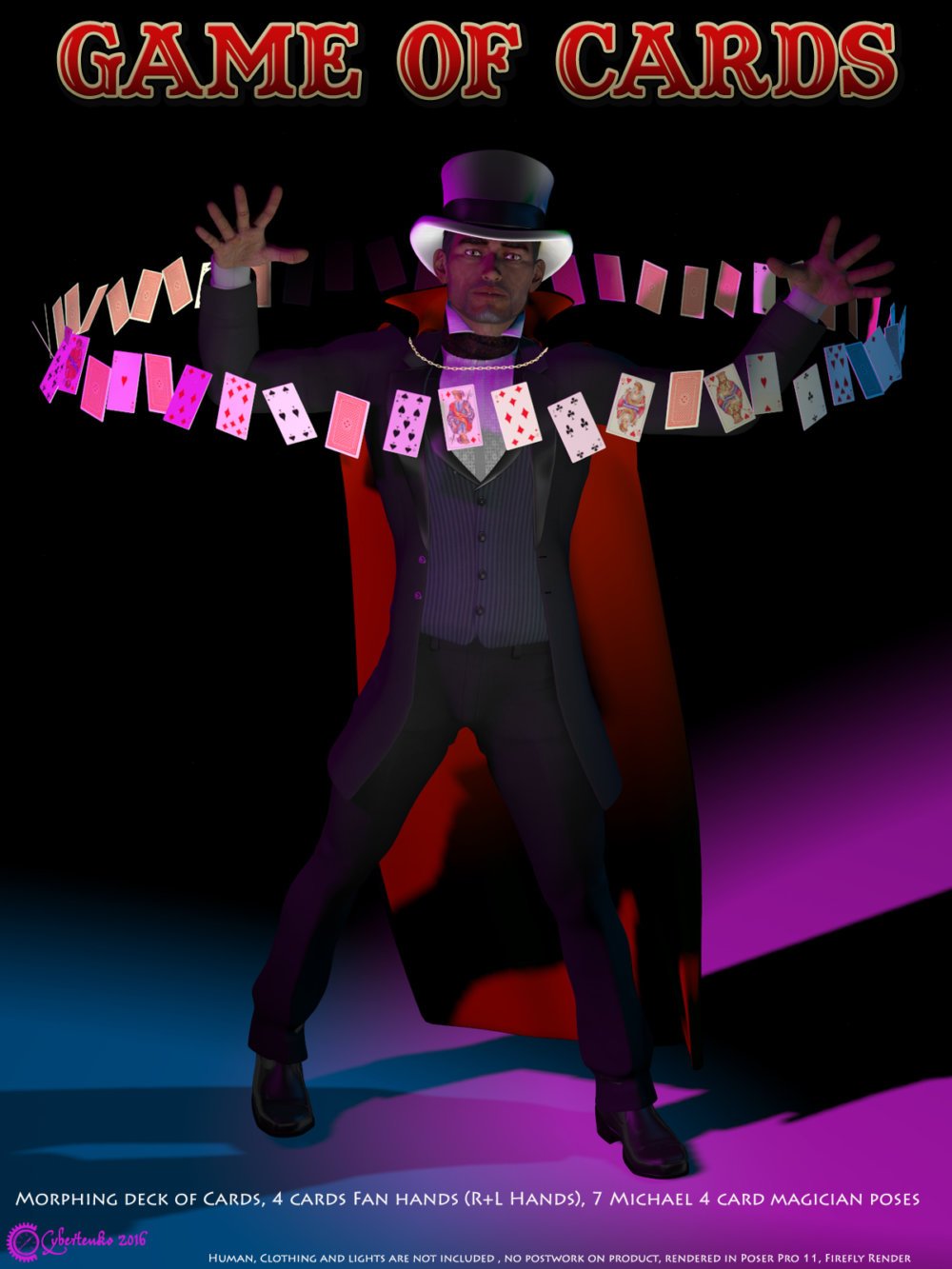 ---
Game of Cards
A playing card is a piece of specially prepared heavy paper, thin cardboard, plastic-coated paper, cotton-paper blend, or thin plastic, marked with distinguishing motifs and used as one of a set for playing card games. Playing cards are typically palm-sized for convenient handling.Playing cards are also used for illusions, cardistry, building card structures, cartomancy and memory sport. Our model consists of one "magic" cards deck with several morphs for changing position of cards, eight smart props of card fans holded in hands and finaly seven poses for card magicians. Model is very versatile and only your imagination limits its use.
What is included:
Morphing Deck of Cards Props
Morphs: stacks, mess, towers, falling towers, levitation, magic tricks
8 smart props card fans – card hands with various cards (R+L Hands)
16 Mat poses for changing colors of large card fans props
2 Michael 4 Card Hand Poses (R+L)
7 Michael 4 Full Body Poses – Card Magicians
Scaled to poser people, product is intended for closeups, selected dials with limits on, suitable for animations. Unpacked Runtime Size: 40 MB.
---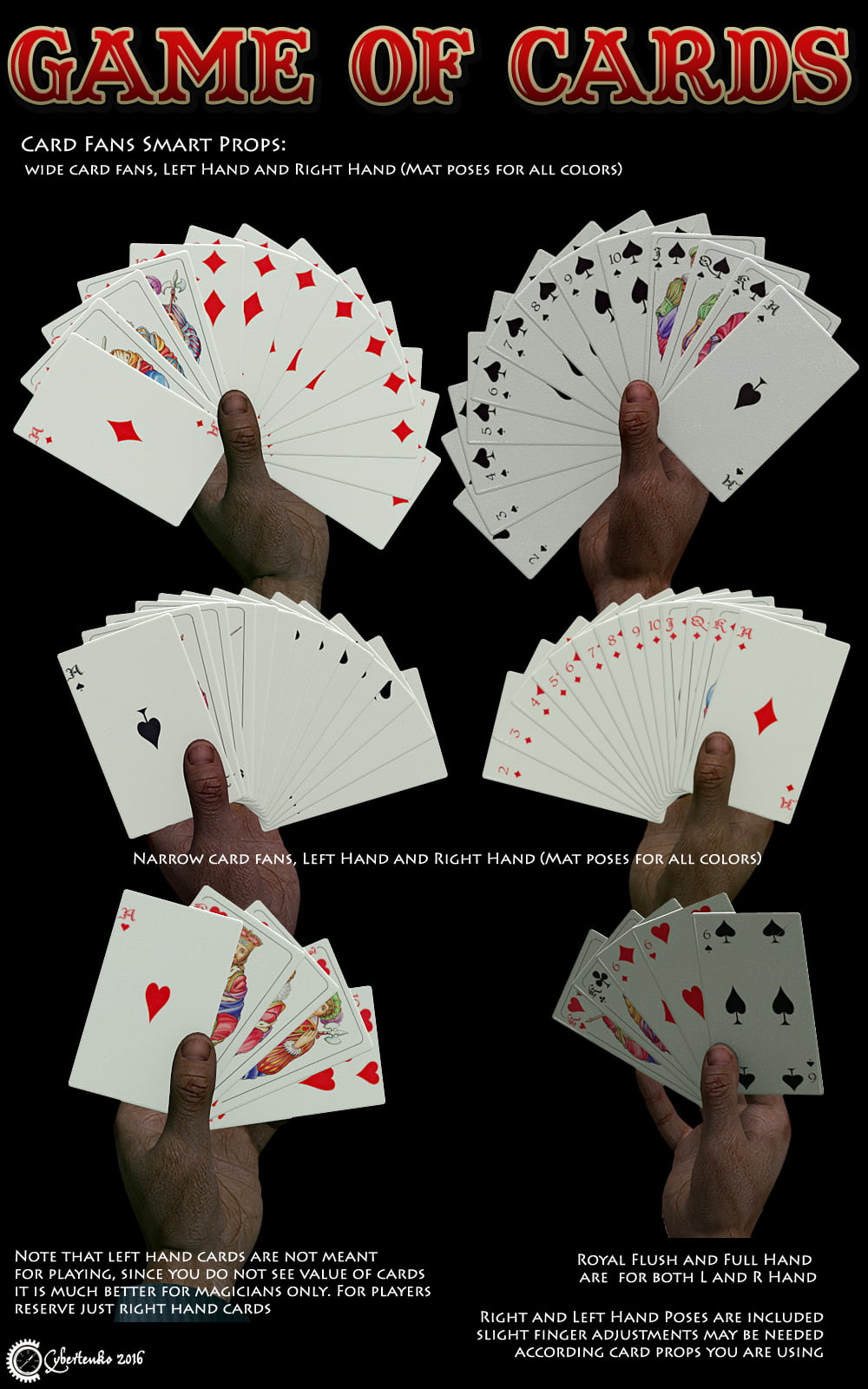 ---