GamePrint: 3D Print Plugin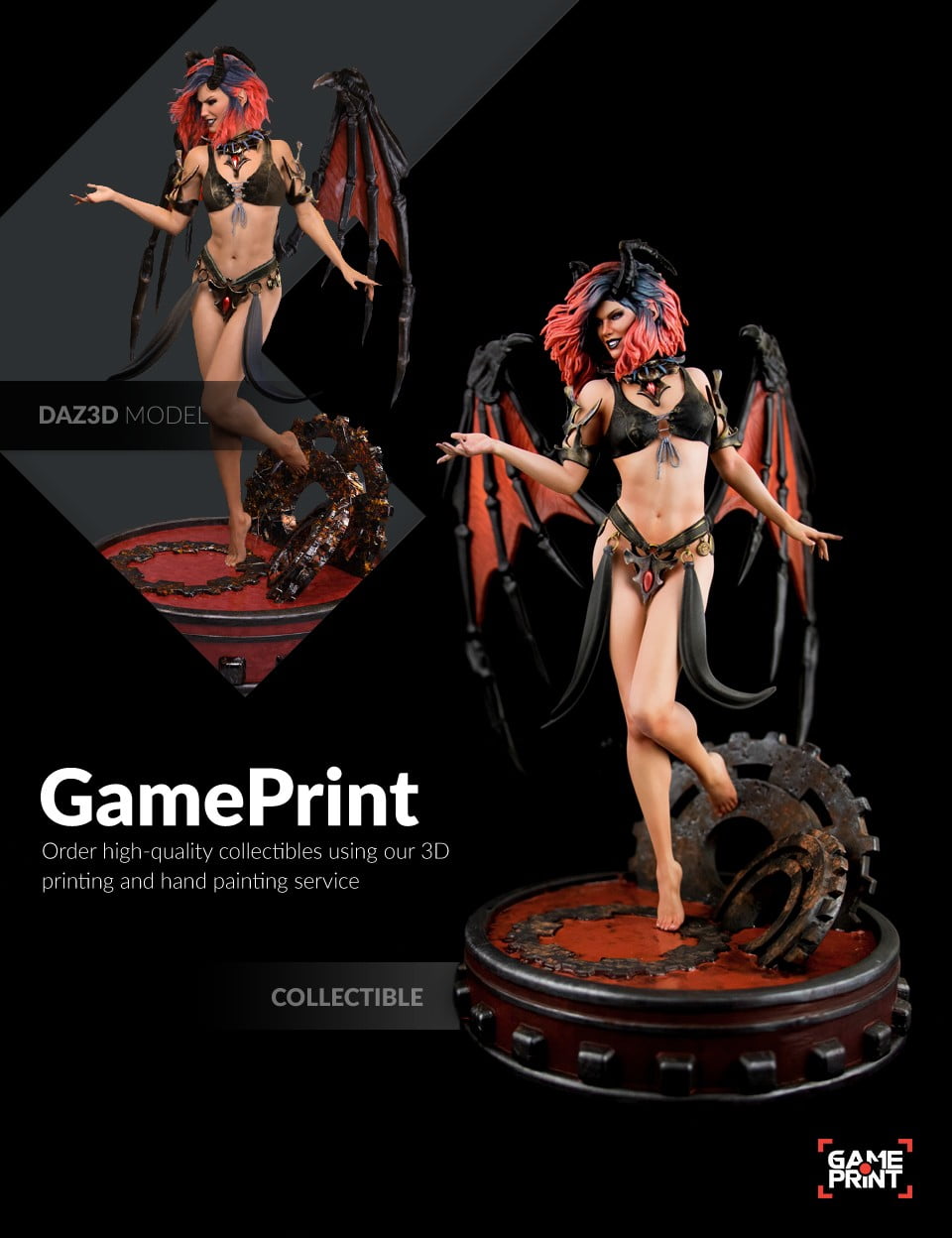 UPDATE which is 1.5.2.1.
Do you want to see your Daz 3D model come to life?
Our GamePrint Plugin enables you to transform your Daz 3D characters into 3D printed collectibles, crafted by our master painters.
We utilize state of the art 3D printing technology to print the highest level of detail then paint each detail by hand resulting in a one of a kind collectible!
We print in multiple sizes and even print a full scene diorama. Our patent-pending technology ensures the printability of your characters and scenes and our process results in the highest level of quality and creativity you would expect from a hand-crafted collectible.
Upon installing the plugin, you will be able to upload your Daz 3D character to be repaired and optimized for 3D printing. Pricing for your collectible will be determined by the size and finish, You will be able to review your model and pricing prior to placing your order (typical pricing for a standard seven inch print is $250.)
Use of this plugin does not in any way change the rights granted to you in the End User License Agreement from Daz 3D. Please refer to the Daz 3D EULA to review such rights, which at the time of this publication includes 3D printing for personal, non-commercial use.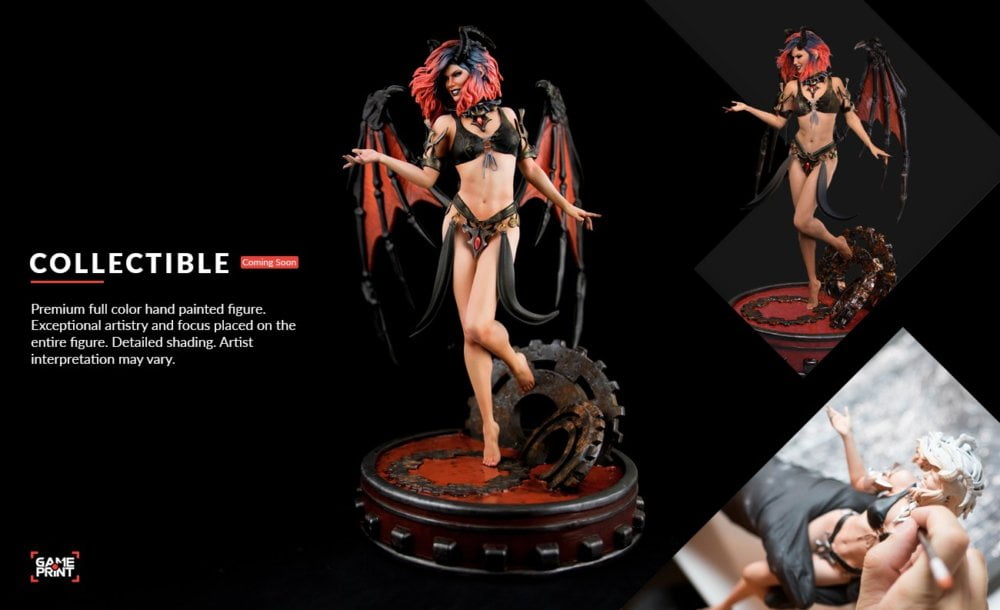 ---