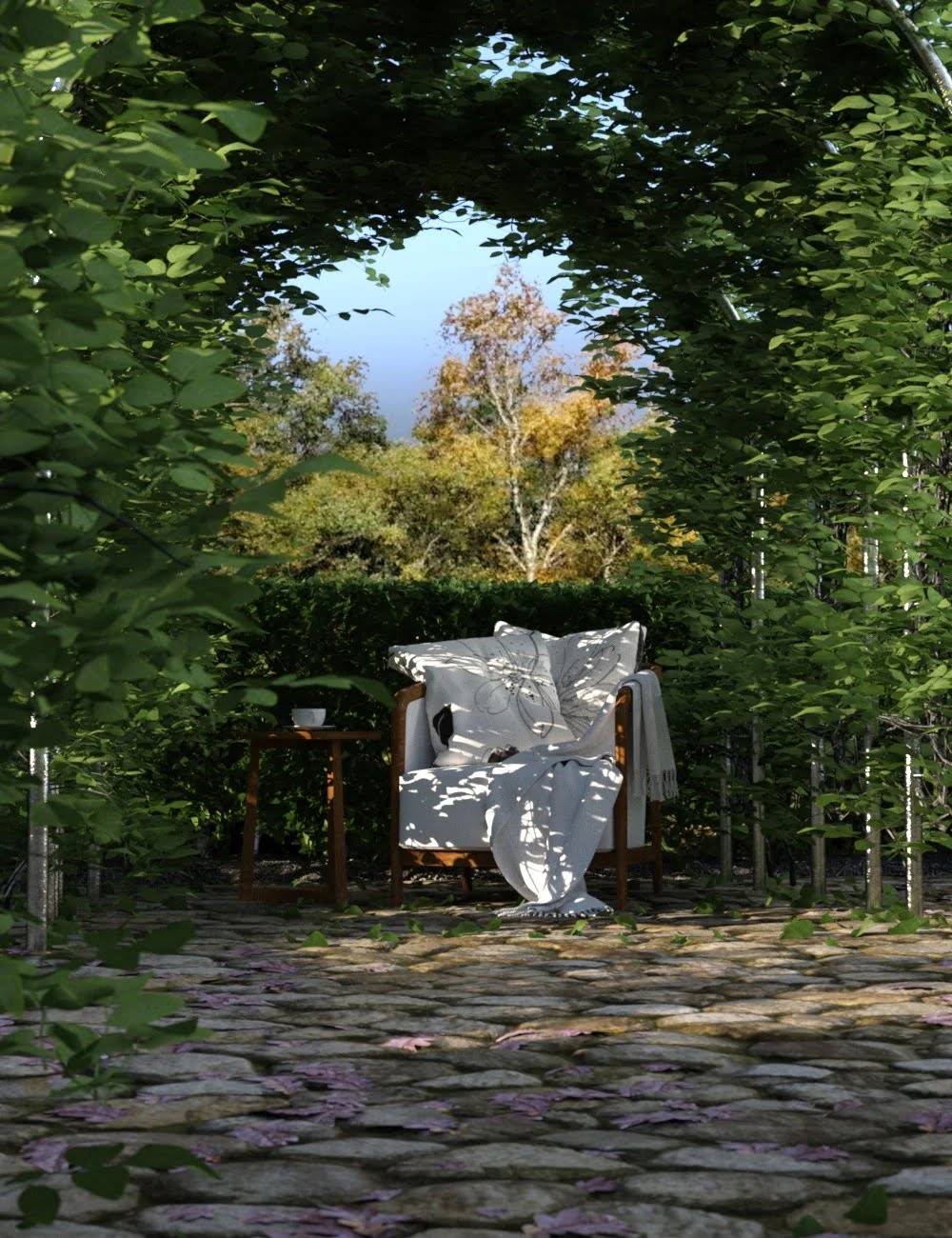 ---
Garden Seat
If you have ever wanted the perfect the place to sit on a summer morning and relax, Garden Seat is the perfect place for you.
A perfect asset for backdrop renders, Garden Seat is also a great asset in general for any library with 13 high-resolution props including an outdoors chair, side table, vine-covered ledge and a bonus sunlamp and camera preset.
Get the Garden Seat for your vignettes and quick photo-shoots that need a realistic, lovely and natural backdrop.
This product includes:
1 DSON Core Installer
---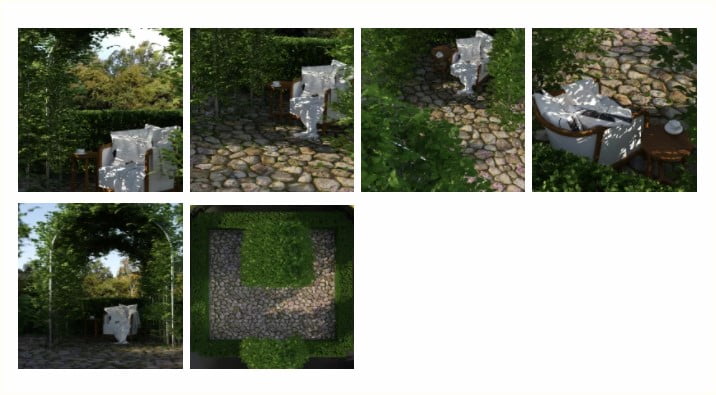 ---