Gardens Vol 1 – Rose Arbor Mega Pack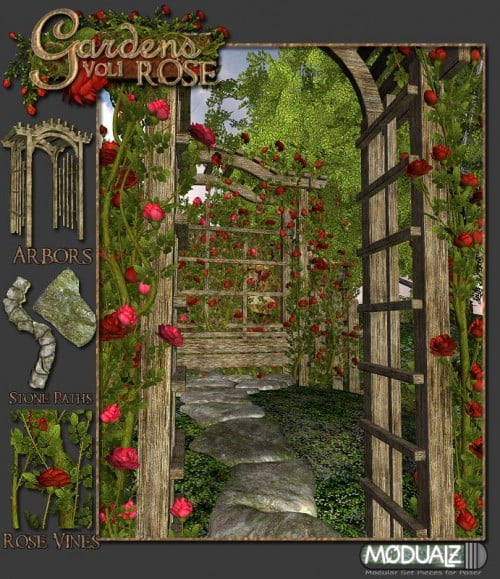 Rose Vines Vol 1 & 2
Semi-Posable Design, allows you to twist or bend the vines in a basic manner for a little change to their look/shape.
Useable with this set, or use them on their own with other architectural elements.
Flagstone Paths Vol 1
Morphing! Includes Hill, Steps, Scatter, and other shape morphs. Use them for paths, simple bridges, steps, and more!
Garden Arbors Vol 1
Modular Texture design.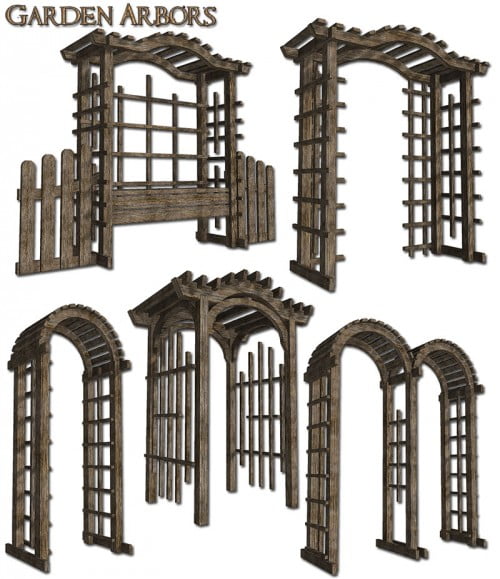 ---