Garibaldi Express Hair System For DAZ Studio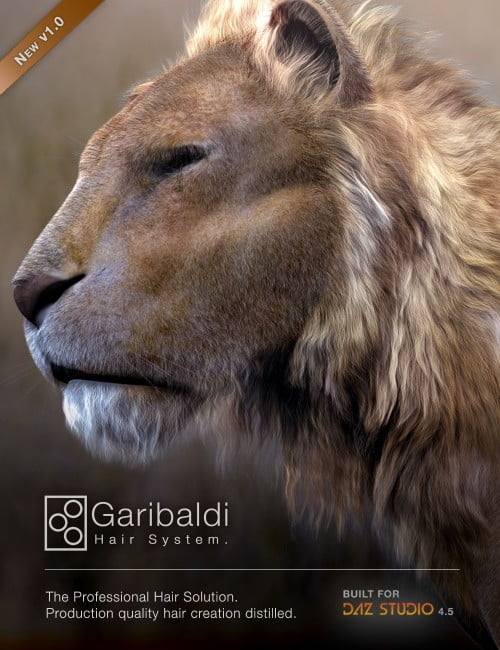 Garibaldi Express is a Premium strand based hair style designer for DAZ Studio.
Using pre-made hair styles is as simple as selecting your character and loading the hair asset from the DAZ Library. Pose, morph and animate your characters, Garibaldi Express automatically updates, all you need to do is press render.
Create new hair styles and fur grooms in just a few clicks on any DAZ character or geometry. With its elegant multi-workspace interface, Garibaldi Express' powerful hair editing and creation tools offer an intuitive experience for amateurs and professionals alike.
Built for Performance: Engineered from the ground up for use long into the future. Offering optimal performance, Garibaldi Express is Multi-threaded on Windows and Macintosh with background processing, allowing edits to be made without user interface lag. Optionally, you can use modern graphic card features to preview detailed hair with crisp accurate widths and colors. Dynamic memory compression during editing means your computer resources are not wasted.
Render: Garibaldi Express includes a custom production quality hair and fur shader that can easily be used to create amazing photorealistic or stylized results. With advanced seamless geometry spatial disk caching when rendering, Garibaldi Express lets you get the most out of your computer.
Paint: Use Garibaldi Express's 3D surface painting engine to gain precise control of not just the placement of your hair, but almost any aspect of your hair style's settings. Quickly add variation to hair waves, frizz and clumps by using intuitive, familiar paint brush tools with your mouse/trackpad or graphics tablet. Quickly import and export control textures to your favorite graphics editing package for complete control.
Distribute and Color: Quickly specify where and how much hair to add to your character with seamlessly high quality follicle distribution. Set stand hair widths and see the results in realtime. Set hair coloring with base and tip color texture maps directly painted in Garibaldi Express. Add quality noises and filters of coloring directly to the Garibaldi Editor preview.
Style: Garibaldi Express uses unique smooth interpolation technology with advanced automatic hair parting to give you the most complex results as quickly as possible. Use a multitude of interactive tools to edit controlling style curves with per curve variable resolution. Tools range from familiar combing and selection tools to precise per control point editing tools. Quickly add style with surface Attraction/Repelling, Curl tools and may more.
Clump: Garibaldi Express offers multi-layered clumping with multiple controls to provide simulation of realistic reactions between hair strands.
Tweak: Automates the time consuming task of adding fine details with professional quality fractal noises that can be used to add detailed scraggle and frizz to almost any aspect of your Garibaldi hair style. Finish your hair styling with hair length and rotation variation to add realistic feathering to your hair.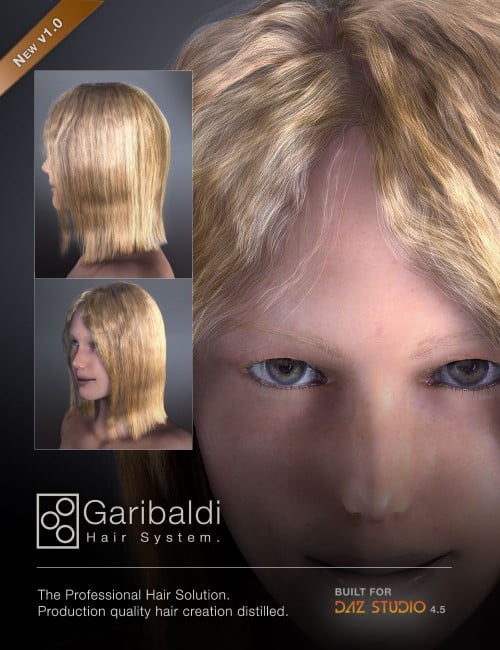 ---