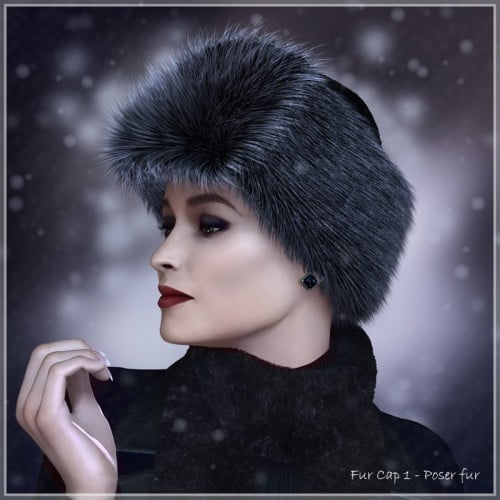 The set consists of three winter caps, two of which have Poser fur created in the Poser Hair Room. The fur option will only work in Poser 5 and higher (it doesn?t work in Daz Studio).
Please note: the fur version will use a lot of resources. If your computer can't handle it, you may want to adjust the fur in the Poser Hair Room.
Each cap with Poser fur comes in two versions: one version is dark and the other version is silver fox fur. Of course, in both cases it is fake fur. 🙂
As a FREE BONUS, a pair of earrings (smart parented prop) and a scarf (conforming object) were added to the set.
Instructions for loading the winter caps with Poser fur:
1. Load V4. It is VERY IMPORTANT to always select her when loading a new item!
2. Go to your Props library: Props\GCloudD\FurCap
3. Load the cap you want and parent it to Vicky?s head.
The cap without Poser fur (?CapNOFur?) is a smart parented object, so no manual parenting is required.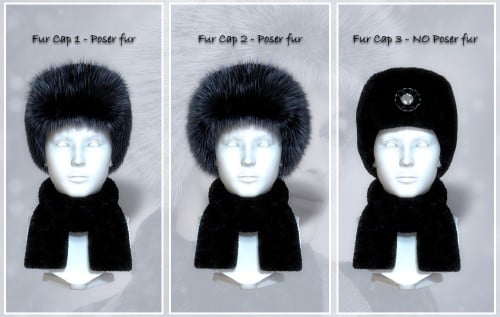 ---