GCD Jewelry – Anastasia Collection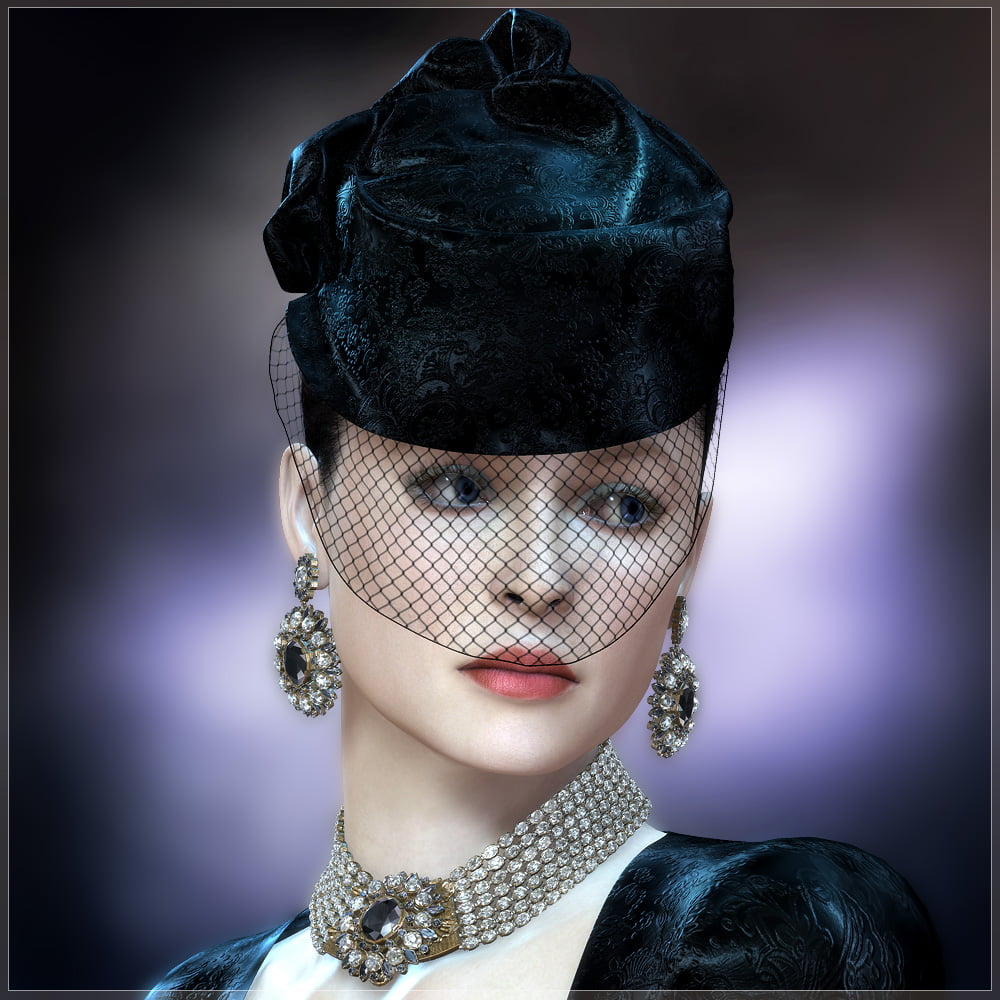 The set consists of a necklace and a pair of earrings for Victoria 4.
It also includes the hat as a FREE BONUS. I recommend using the hat with the Lua UpDo by 3Dream.
Set includes:
Props: (.PP2 and .OBJ):
– Left Earring
– Right Earring
– Necklace
– Hat
– Hat/Veil
Textures Include:
– 5 textures maps.
All the props are smart-propped to V4. Depending on the pose, some tweaking using the translate and rotate dials may be needed.
Five adjustment morphs have been made for easier manipulation with the necklace.
Optimized for Poser 6 and above. Materials are based on Poser Nodes, so they will need adjustment in DazStudio.
This product was not tested on a Mac.
NOTE:
– When using different types of lighting, your Poser renders may appear different than in the promos.
Poser 6, Poser 7+, Poser Pro 2010+, Poser Pro 2014 & Game Dev, Poser 9+
May be used in DAZ Studio 4+ with some tweaking to materials.
---