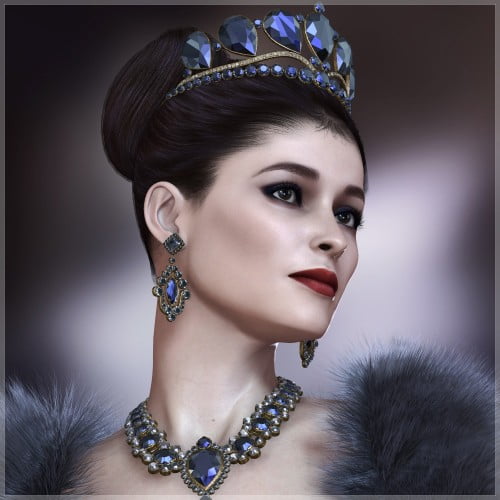 Tiara Set is a jewelry set which consists of a tiara and a pair of earrings. There are 3 different gem color variations: clear crystal, red crystal and blue crystal.
NOTE: When used in the blue crystal color variant, the jewelry in this set is complementary / matching to the GCD Jewelry – Set1. (Promo2)
I recommend using the tiara with the Rapsody Hair by fabiana or with the Lua UpDo by 3Dream. One adjustment morph and two fittings morphs have been made for easier manipulation with the tiara.
All the props are smart-propped to V4.
Optimized for Poser 6 and above. Materials are mainly based on Poser Nodes so will need adjustment in DazStudio.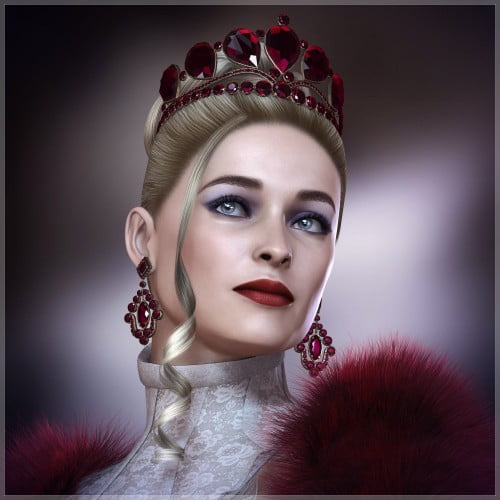 ---