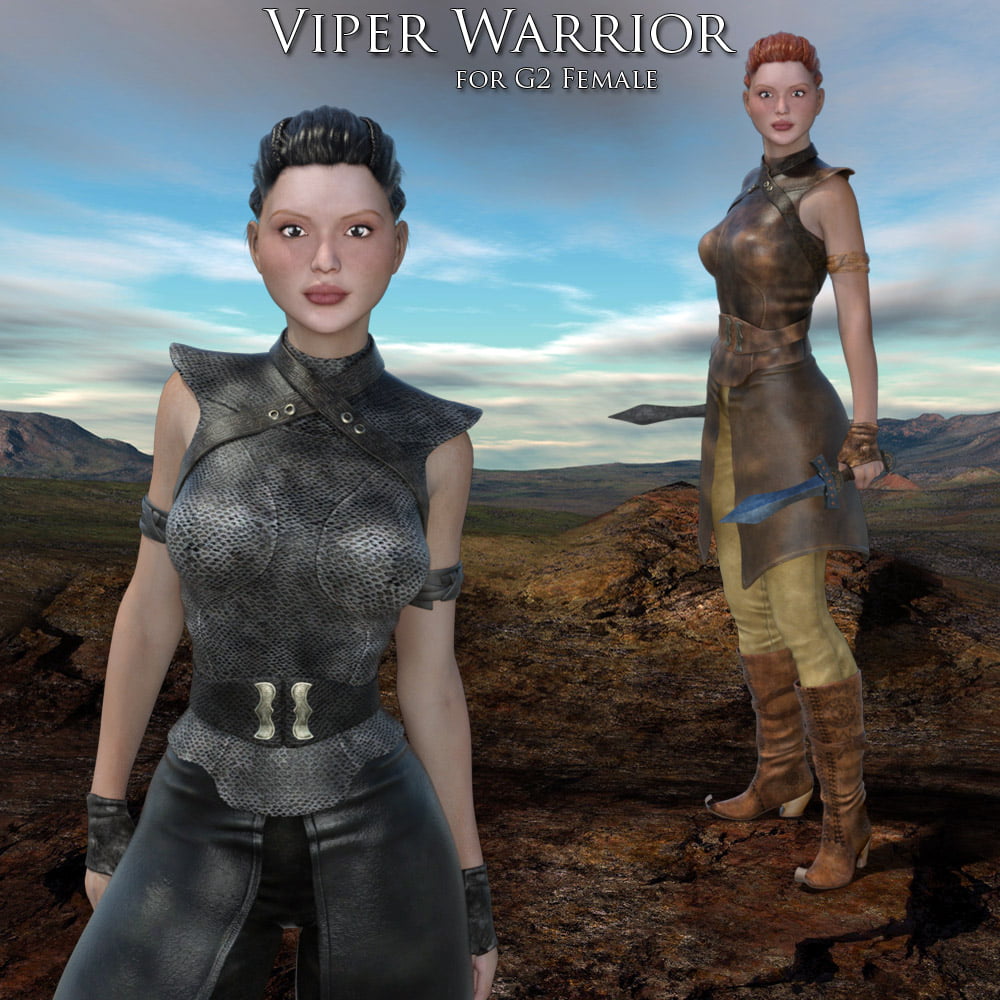 Viper Warrior for the G2 Female was inspired by popular fantasy style and the leather and snakeskin textures make this package a must have for every fierce, diva warrior.
Many G2 character morphs in the set have been smoothed and perfected to improve their appearance, however, you may use it with any character you like, as it will auto-fit to any G2 female morph using auto-follow in DAZ Studio 4.6 or higher.
– VW Top (.duf)
– VW Pants/Skirt (.duf)
– VW Boots (.duf)
– VW Armbands (.duf)
– VW Gloves (.duf)
– VW Armbands (.duf)
– VW Armbands (.duf)
– VW Armbands (.duf)
– 30 Material Presets (.duf)
– 15 Material Presents (.mc6)
** Included in the material presets are options to hide the skirt on the VW Pants, change the material on the "Straps Only" on the VW Top, and also on the "Skirt Only" for the VW Pants.
** For Daz Studio, the material presets include shaders optimized for both 3Delight AND the IRAY Render Engine.
**DSON files (Poser Companion Files) are included, and you will find Poser .mc6 files in your Poser material library for the G2 Viper Warrior.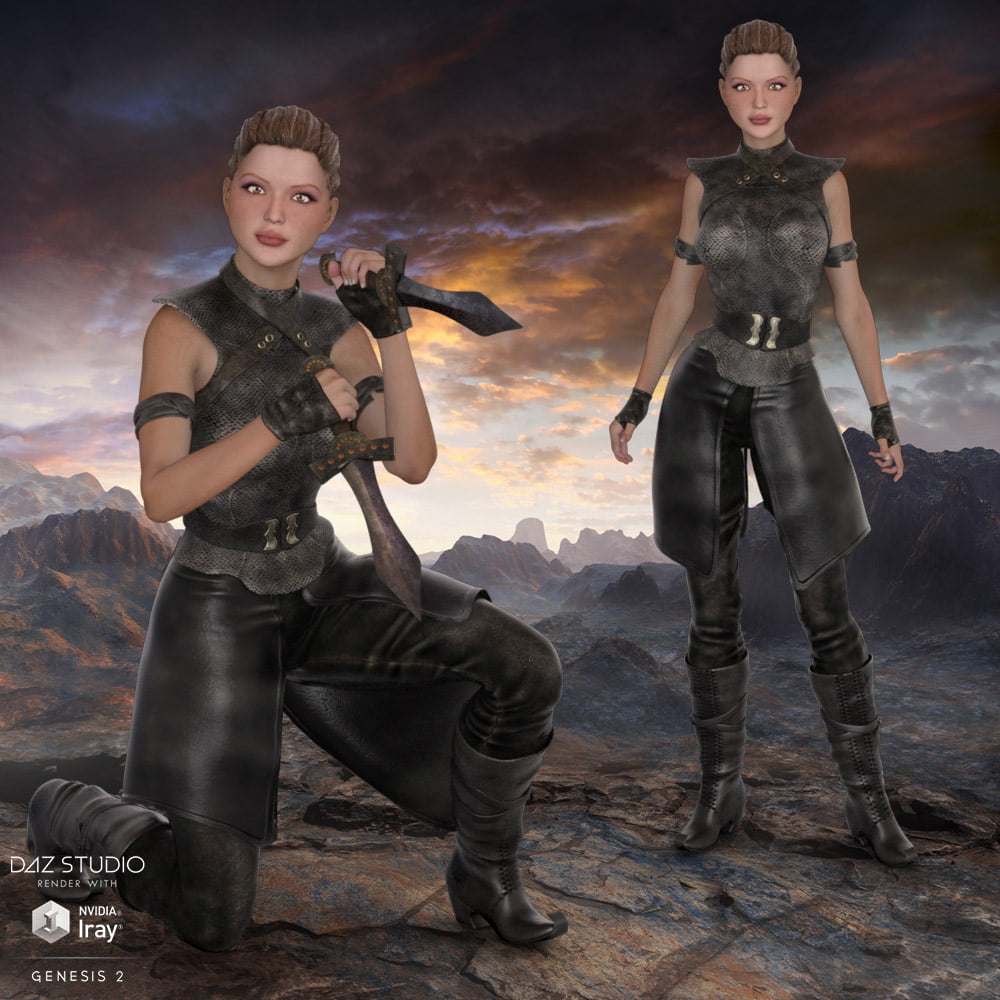 ---