Genesis 2 Female Body Morph Resource Kit 1
Presenting a new Body Morph Resource Kit for Genesis 2 Female(s)! Now you have another great set of tools for unique character creation with Genesis 2 Female body shaping morphs. Get exactly the look you want quickly and easily with greater morph variety. This set contains 42 unique custom body morph targets for Genesis 2 Female. These morphs can be combined for a huge variety of new character looks, and while this set has been customized for Genesis 2 Female, they are still compatible with any Genesis 2 Female based character. Please view the full listing and sample images.
More Genesis 2 Morph Target Resource packs to come!
This product contains only new shapes for Genesis, there are no user-facing files.
Genesis shapes are automatically compatible with Genesis in Poser via the DSON Importer for Poser.
This product includes:
1 DSON Core Installer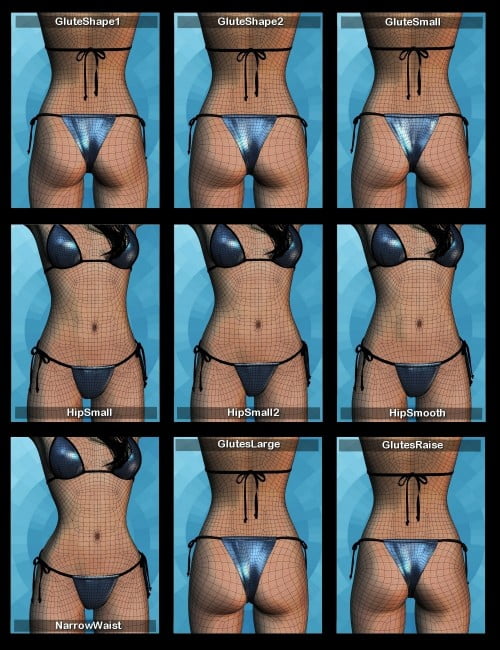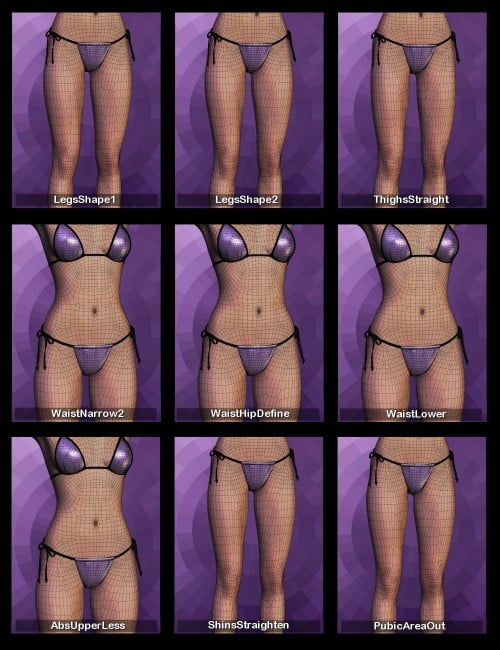 ---