Genesis 3 UV Swap: Male and Female Base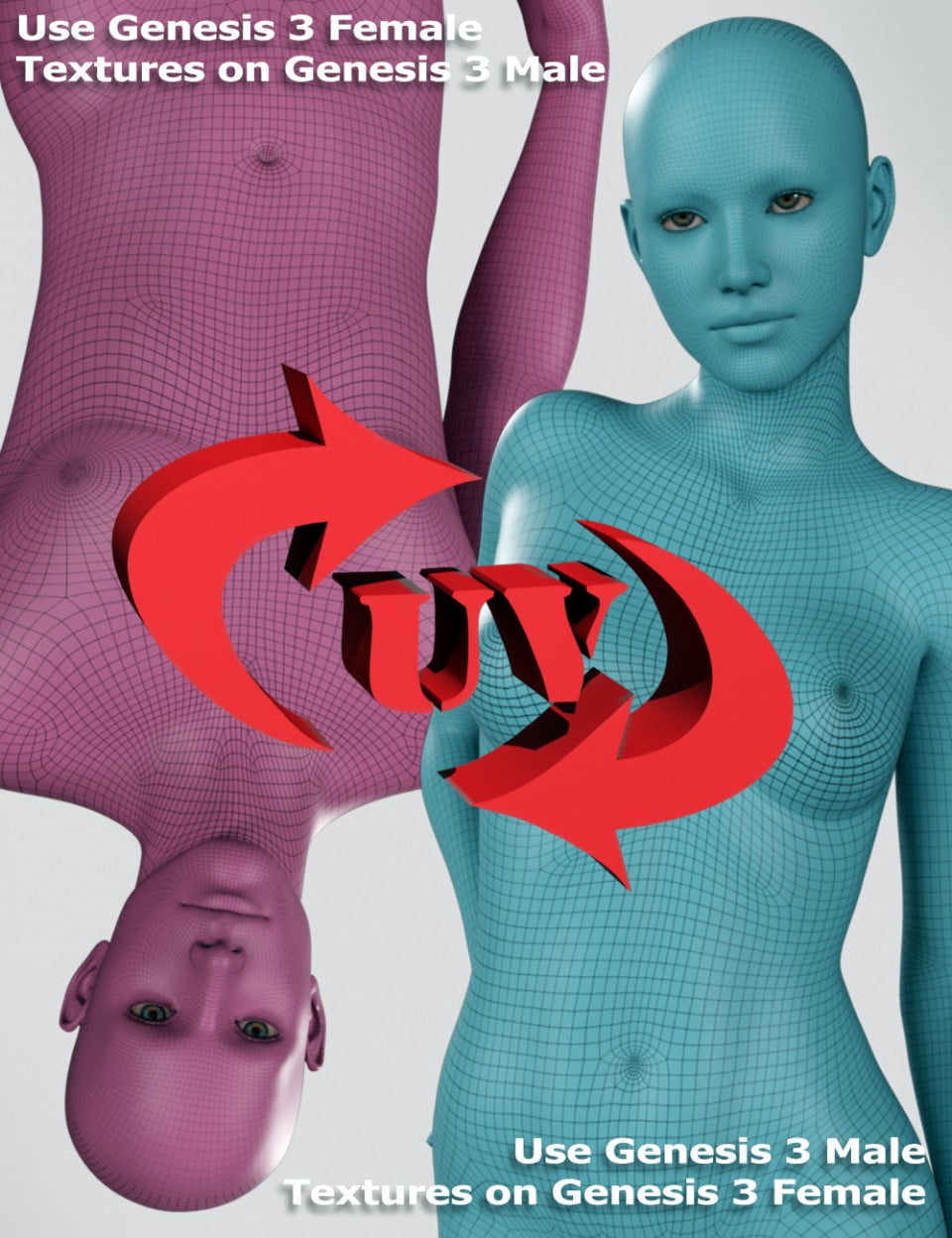 Use Genesis 3 Female textures on Genesis 3 Male, and vice versa. Have a favorite texture for Genesis 3 Female that would look good on Genesis 3 Male? A creature skin, perhaps, or a cyborg metallic skin?
This package contains both UV sets for use on the opposite gender of Genesis 3. Presets are included to apply the UV to your figure after you have applied the desired texture preset.
Simple to use, just apply your female (or male) texture to Genesis 3 Male (or Female), then apply the UV preset.
What's Included and Features
Genesis 3 UV Swap: Male and Female Base: (.DUF)
Genesis 3 Female UV Preset
Genesis 3 Male UV Preset
Notes
This product includes:
1 DSON Core Installer
---