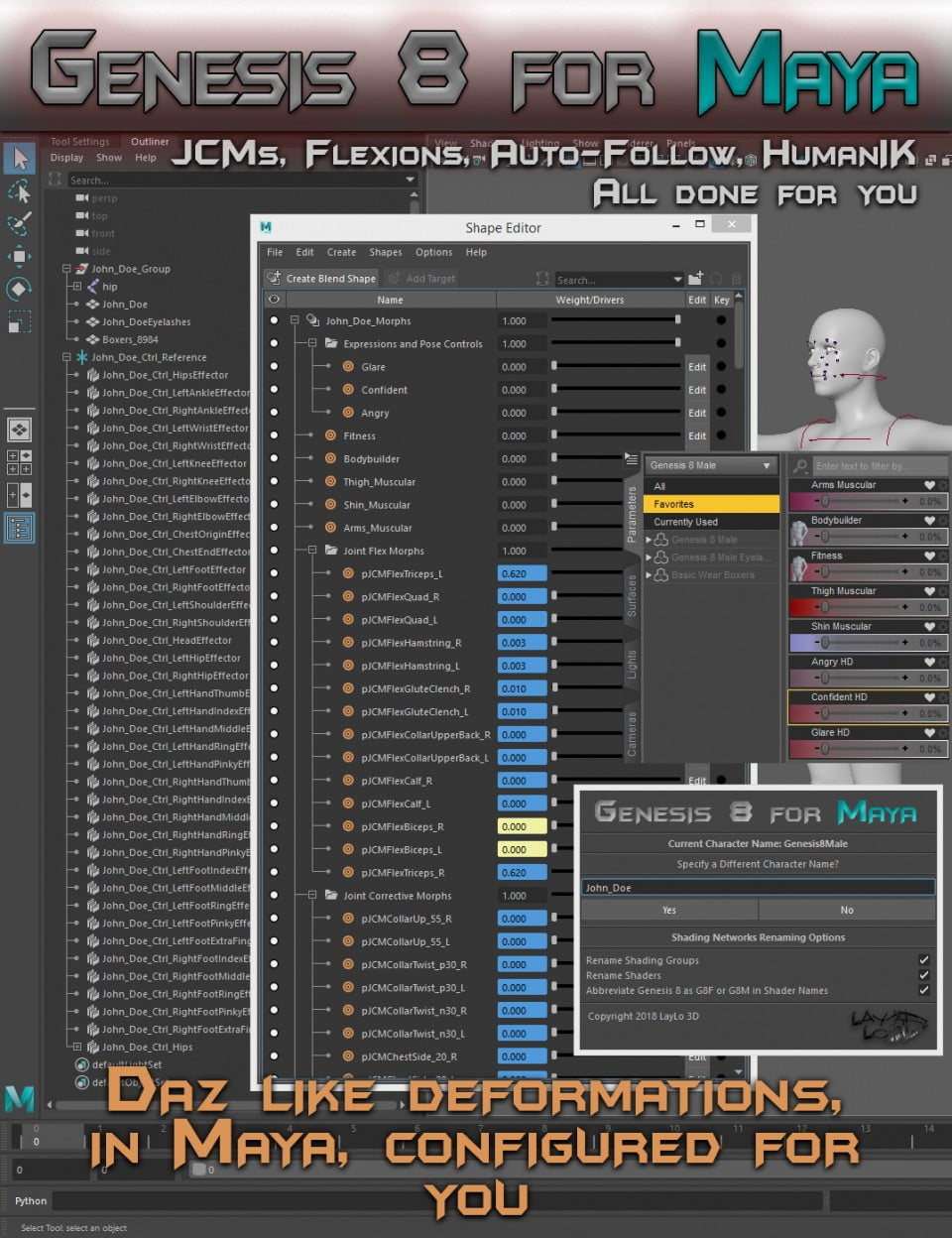 ---
Genesis 8 for Maya
Genesis 8 for Maya is a script and plug-in combination for Daz Studio and Autodesk Maya that exports a Genesis 8 Core Male or Female figure from Daz Studio. Then using the Maya plug-in, imports the figure into a new scene, configures all joint control morphs (JCMs), including both joint corrective morphs and flexion morphs, while setting up HumanIK controls.
On top of that you can specify any additional morphs, expressions and/or pose controls you would like to be exported out with the figure by simply favoriting them in Daz Studio, the included custom export script will take care of the rest.
But, that's not all!
The separate eyelashes shape gets configured to follow all expression and face morphs automatically. Any clothing and/or hair exported with the figure will follow all the figure's morphs and JCMs as well.
It also provides some renaming options allowing you to rename the character and its associated nodes easily and congruently. This includes the transform and shape nodes, HumanIK controls, shading groups and shader names.
All currently released male and female Daz Original Core figures are supported.
---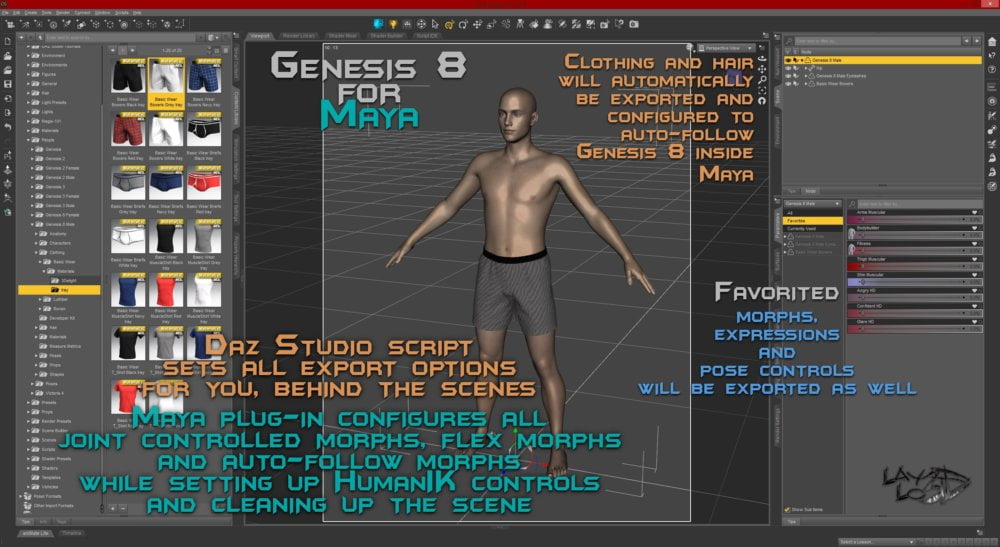 ---