Genesis Generation X (Upgrade from Gen4)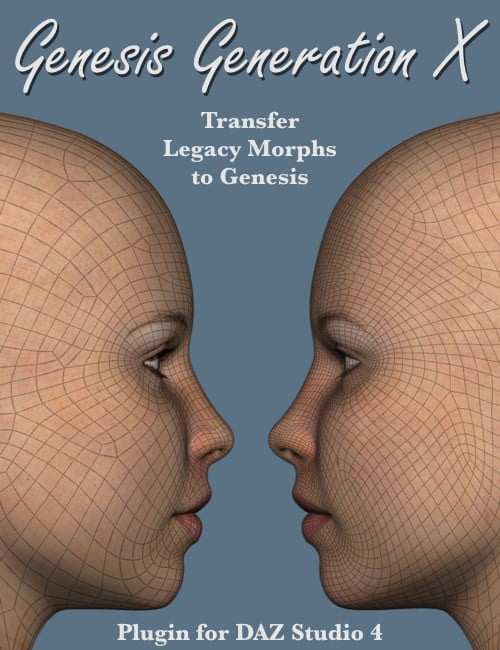 After turning Genesis into one of the legacy figures with the according shape package, you can now give them back all the characters, shapes, and expressions that you have for the original figure. With GenX, you can transfer all or selected morphs from a supported figure to Genesis. And thanks to the auto follow feature of DAZ Studio, all clothing will also fit these morphs.
GenX can translate morph or expression poses from Poser format to DAZ Studio format, so you can still use them to load your characters and expressions from the content library. It's even possible to create a new controller to set a shape directly in Genesis. As an alternative, you can also merge several morphs into a new single morph, if you want to transfer a particular shape only.
GenX includes support for Victoria 4 and Michael 4. Further figures will be supported by add-ons.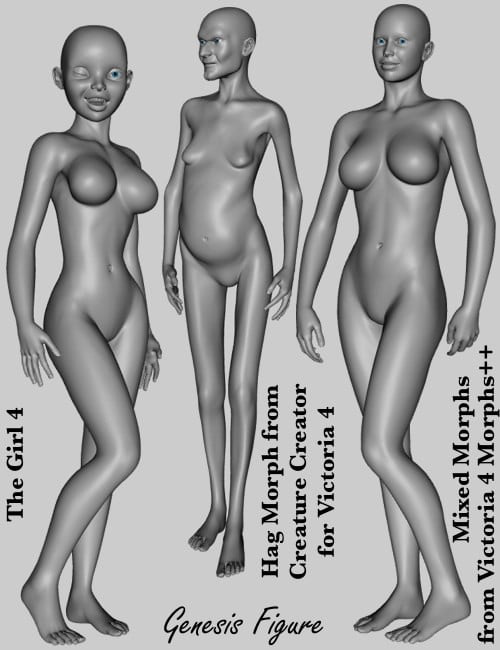 ---