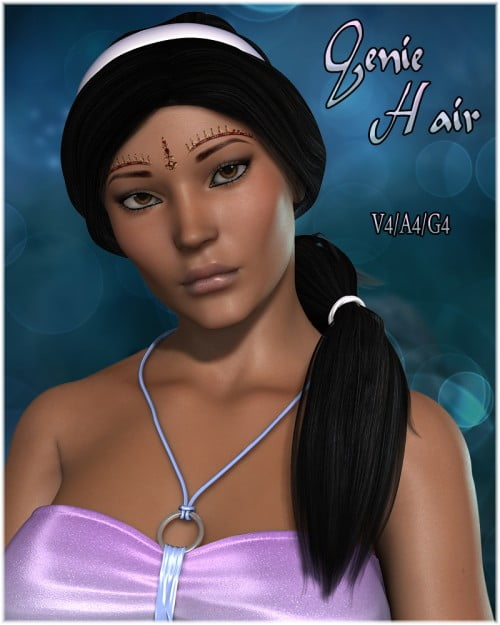 Genie hair – for V4
'Genie hair' was carefully styled to go along with the matching 'Genie outfit' for V4.
But it doesn't just end there! This hair would look equally amazing on fantasy elven characters as it would on 'normal' human characters.
What you get:
1 obj. file
12 colors for hair
12 colors for hairband and tie
Mat poses and Material Settings are optimized for Poser 7.
Product not supported for DAZ.
Included Morphs:
Aiko 4/Realistic/Petite/Stylized/American
Fantasia
The Girl
Stephanie 4
Sylph
Utopian
Young
Old
Face size
Face full
Tiara on fix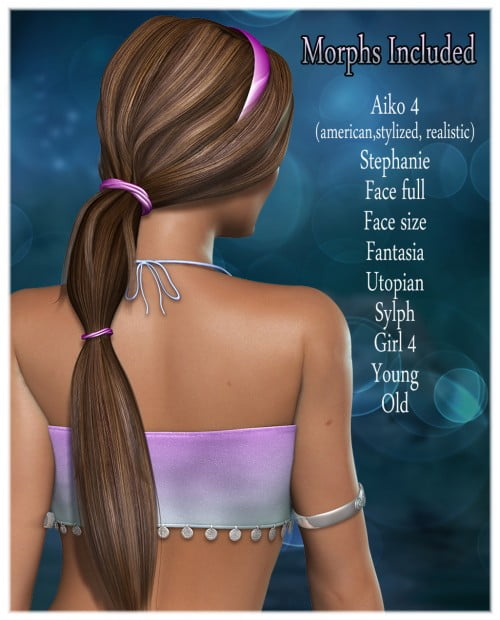 ---