GenoCyde V3 Character & Outfit Pack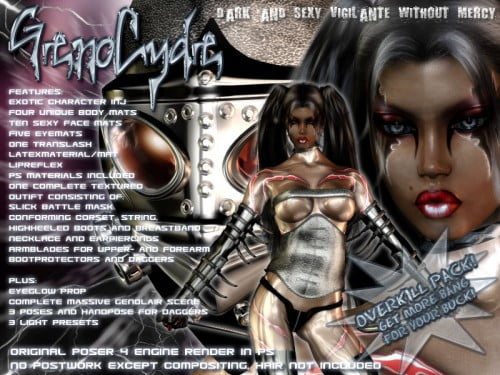 With this package you get our most ambitious and loaded package to date. Many hours of work were spent to make sure to deliver a highly charged,?disitinctive and very versatile character-kit along with a complete unique renegade assassin vigilante outfit. And that?s not all – You also get a complete scene!
For the regular P4 user many mate-poses for the character have been included. Advanced users will love the new possibilities of the P5 shaders. In this pack once again the P5 material nods have been improved to deliver a sensational shiny look onto GenoCyde?s skin.
---