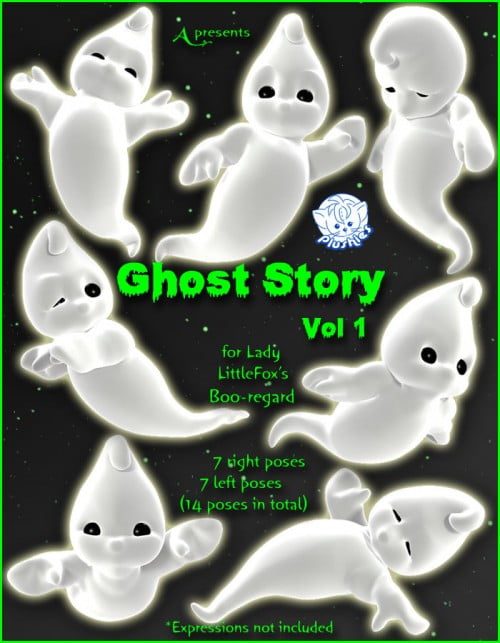 ?.. Did you here that?? Oh my, it's Boo-regard!! Let the little Plushie Ghost haunt your renders with these cute poses of varied emotions and activities! 🙂
Acrobat ? Ghostly tricks! 😉
Attack ? Boo-regard being a traditional spook!
Flying ? Ghosts sour up and above!
Happy ? 'Cause all is good!
Hello ? There can be friendly ghosts!
Run ? Someone's haunting Boo-regard?
Sad ? Aw, poor little ghost!
---