Giant Fantasy Spider Tack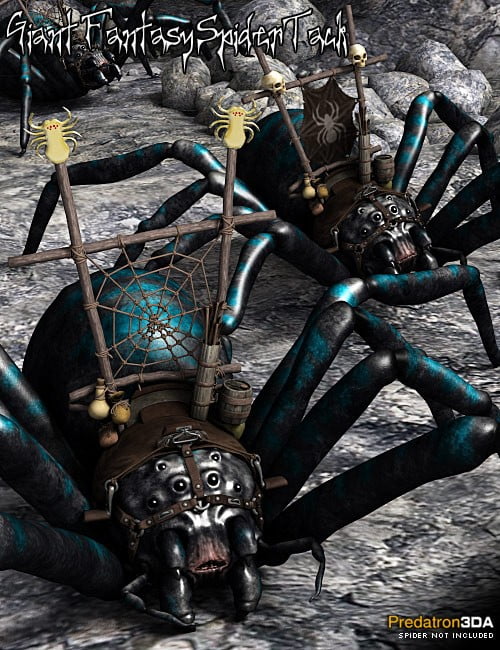 Saddle and tack for the Giant Fantasy Spider by Predatron. Comes with two versions, a Web Frame and a Skull Frame, each available in high and low resolution.
There is also a set of traveling items like bags, gourd and quiver. All parts are smart props and can be hidden or deleted if not needed. The Skull Frame comes with a banner and four texture options with high and low resolution options. There are scaling and sitting poses to fit Predatron's Goblin and Michael 4.
Required Products
Predatrons Goblin
Giant Fantasy Spider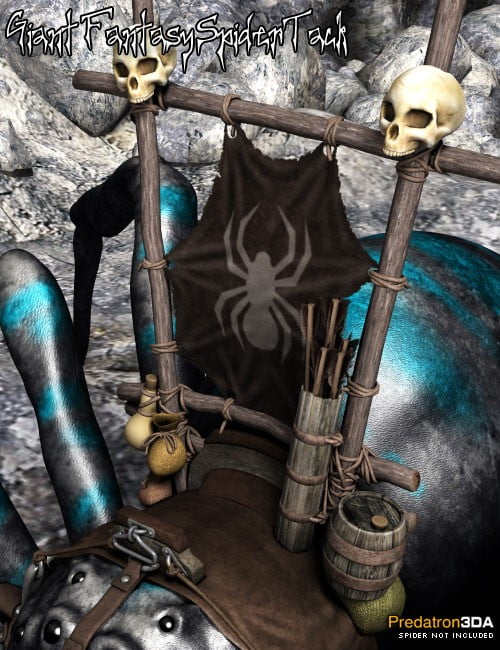 ---