Gladiator helmet for Spartocos M4 (for Poser)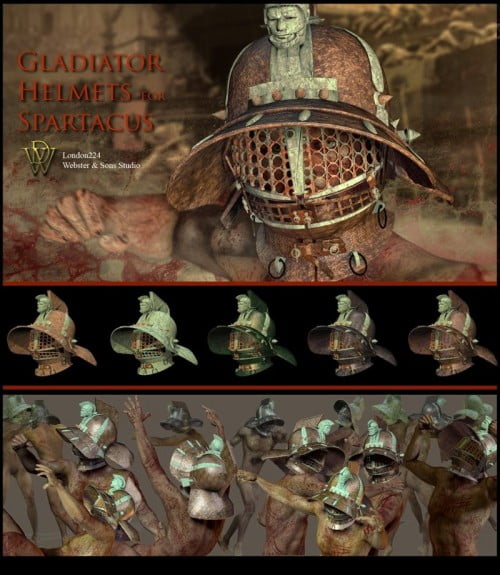 While inspired by the recent Spartacus TV series, this helmet has been modeled after some of the discovered Gladiator helmets, and as depicted in paintings about the period.
Product Features
While modeled to fit the Michael based Spartacos Poser figure, with a bit more side space to accommodate other figures. The Helmet can then be positioned and even altered in shape a bit to fit not only the Michael figure, but any human figure you might want to use.
Each helmet is approx. 19k in polygon count. Low enough to not cause a problem, yet large enough to allow close ups. I provide five version, but you can alter the images used for each material to match your own taste.

---