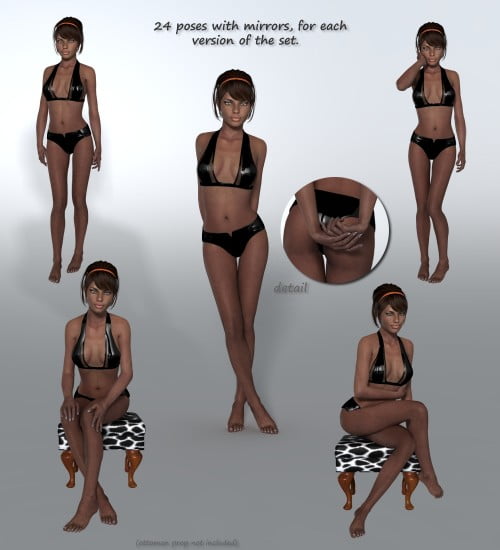 Here comes Glam Sessions 2, a set of 24 high-quality poses that can show off your characters like no other, thanks to an unique style, and a very high level of realism, and accuracy.
The set has 2 versions, one for Perfect V4 (fixes by Xameva and Meipe), and one for V4 (in the V4 sub-folder).
All the poses that didn't look 'perfect' on V4 were reworked (bends, hand and fingers posing, etc), to make sure both versions of the set are offering the same high quality.
What's included :
* 24 poses with mirrors for Perfect V4 (48 total)
* 24 poses with mirrors for V4 (48 total)
Characters, hair, clothes and props are not included (couch comes from Halcyone's Dim Fragance 2 set, Ottoman comes from b9999 QA parlor set, at Daz).
Eyes are not posed, for your convenience, and these poses won't override any of your morphs, and won't alter your custom morphforms either (any custom sized eyes, headsize, feetsize).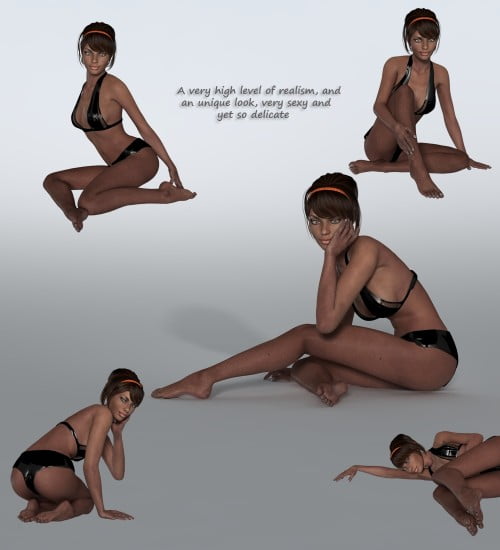 ---