Glamorous Riva Accessories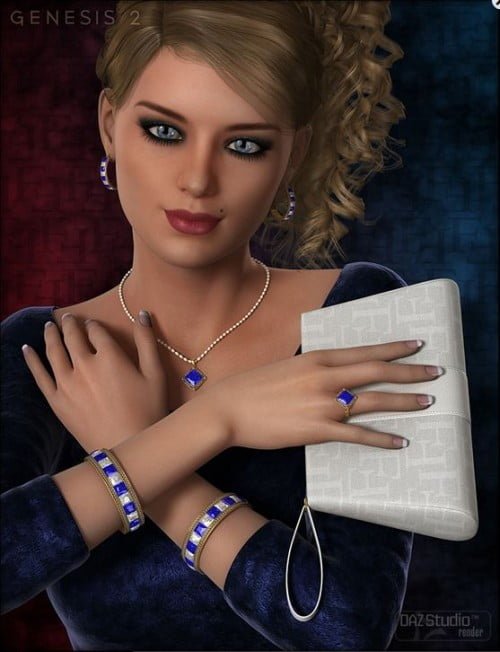 A glamorous jewelry and accessory set for Genesis 2 Female.
Two earring styles, bracelets, ring, necklace figure, and purse. Hand crafted morphs for all current DAZ main characters (see list below) in the necklace and earrings. UVs and material zones are arranged for fantastic results when using DAZ Studio shader presets or Poser .MT5's. The DAZ Studio MAT files use Uber Surface in most cases (included free with DAZ Studio), the Poser MAT files are custom made so you will get beautiful renders in both programs. The Purse includes a tan style that has greyscale textures for your tinting pleasure.
All the props in this package also have native Poser format .PP2s, DSON is only used for the necklace figure.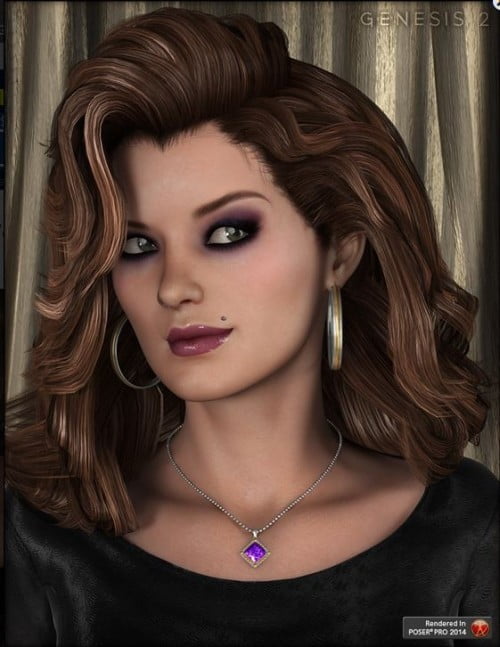 ---