GlowFi Bodysuit for Genesis 3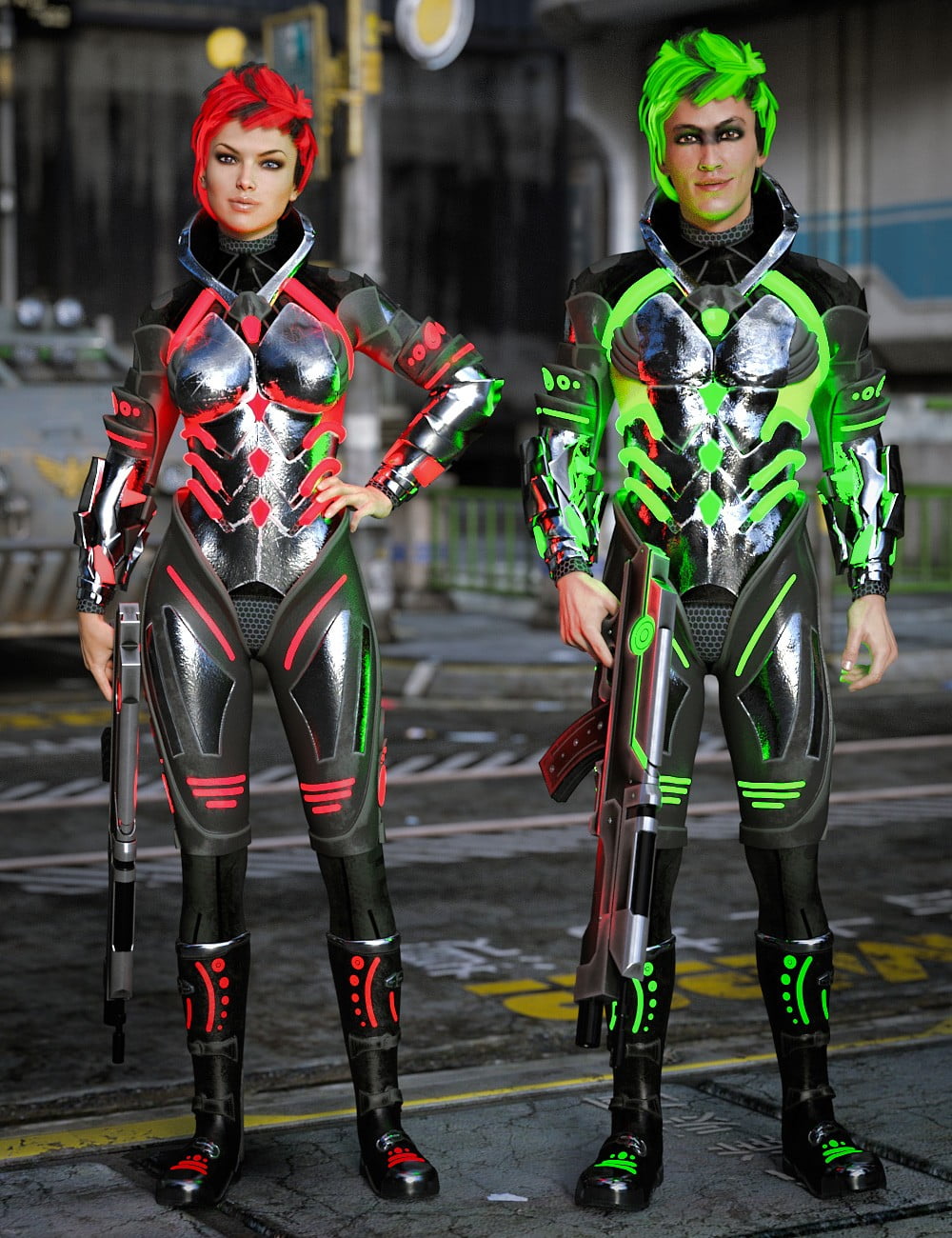 It is the year 2048. Local police forces got a high tech upgrade to the standard issue uniform. This equipment utilizes biotech to measure the health of the officer in the way video games used to. The accompanying rifle is programmed to pair with the outfit and the human wearing it! Sleep well, traveler. The city is well protected with these heroes on the job!
GlowFi Bodysuit comes with compatibility for Genesis 3 Male(s) and Genesis 3 Female(s). It includes support for 3Delight and Iray and comes with 8 different color presets and 8 mixed presets so that you can easily create your own unique look.
Notes
This product includes:
1 DSON Core Installer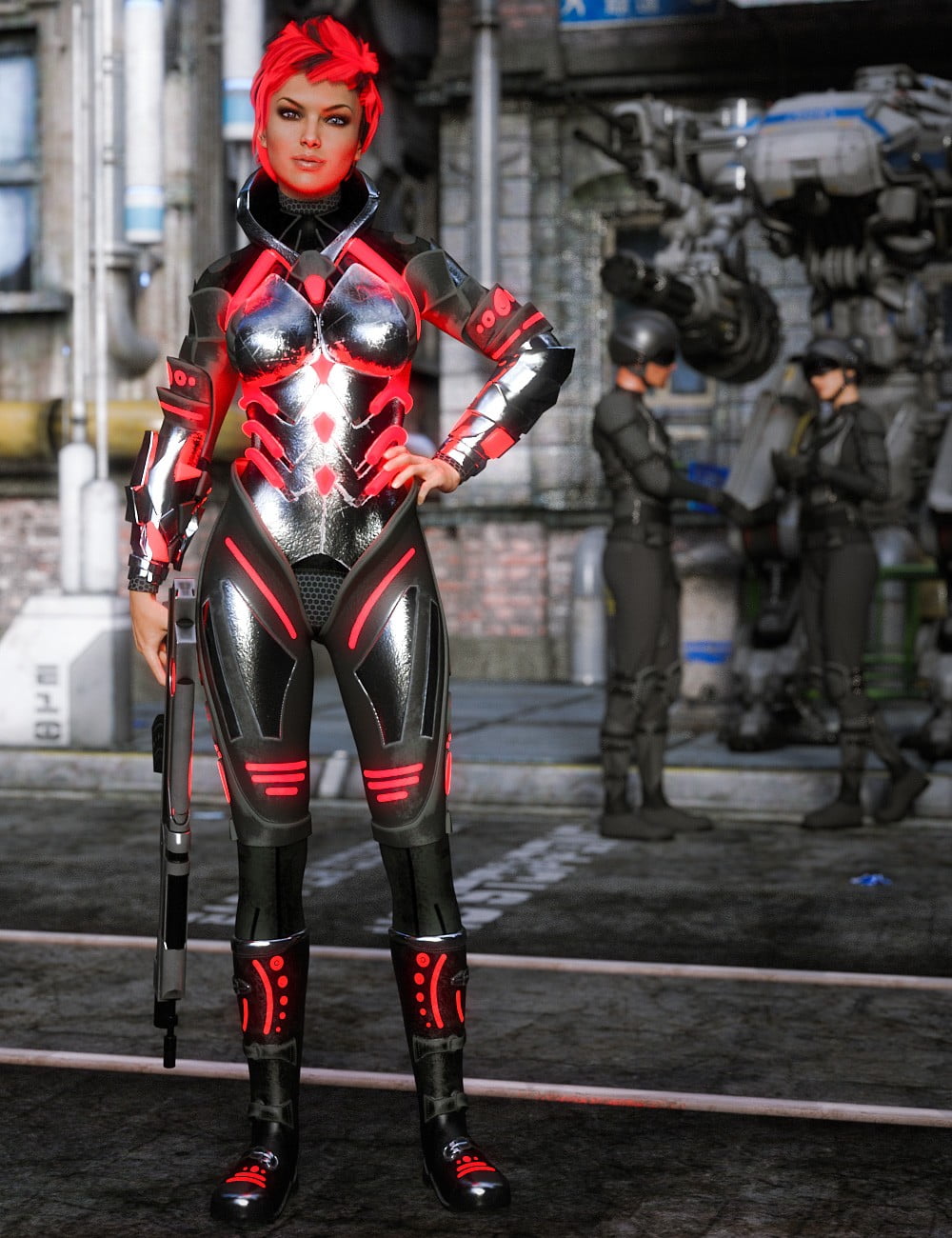 ---