GlowFi Poses for Genesis 3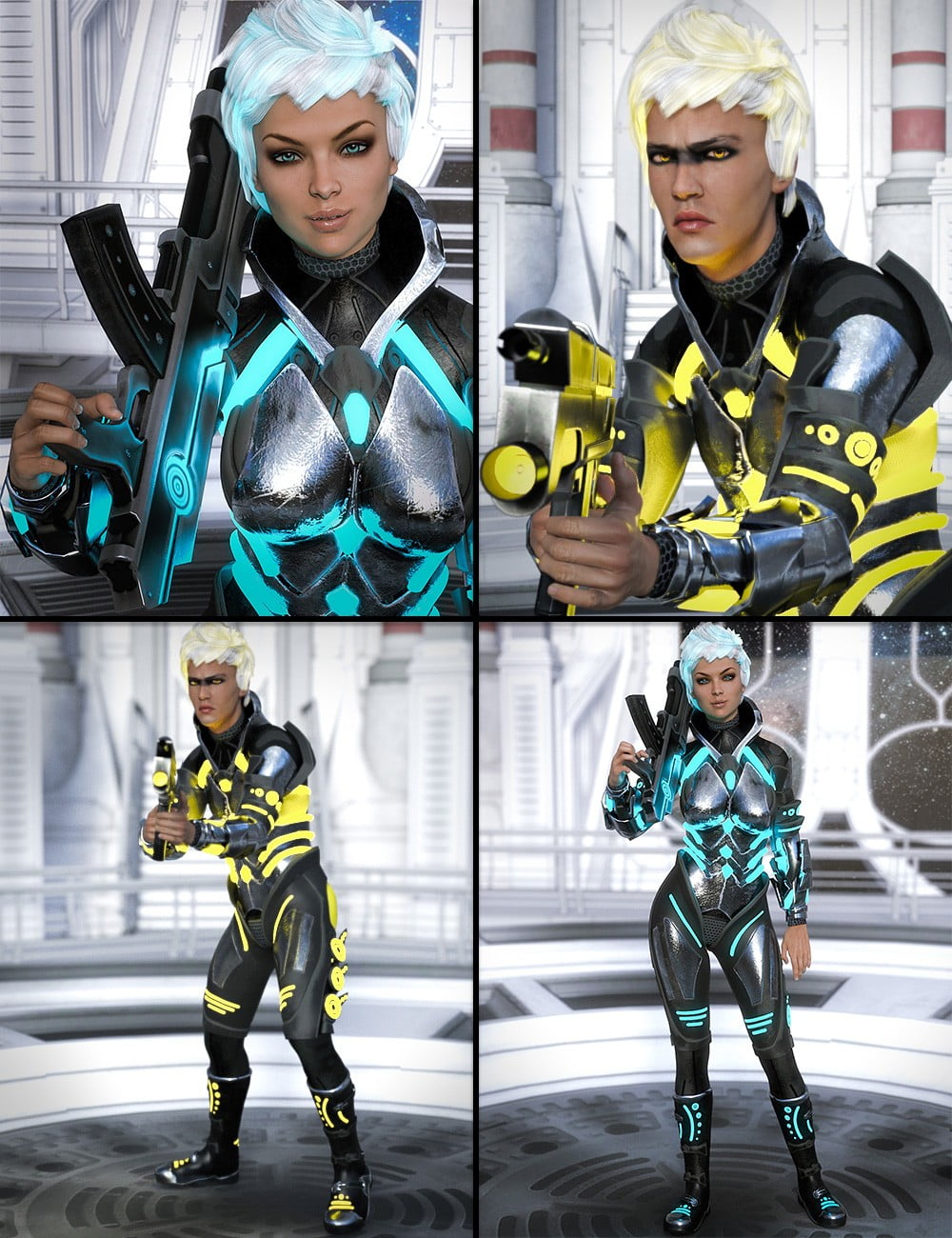 Push your SciFi creativity further with this set of action poses for GlowFi Bodysuit!
GlowFi Pose Pack includes two products: One set of poses for Genesis 3 Female and one set of poses for Genesis 3 Male. Each pose set includes 15 unique poses plus mirrored options as needed and one zero all preset for a total of 30 poses. You can easily mix and match these poses across both genders for countless combinations.
What's Included and Features
GlowFi Poses (.DUF)
Genesis 3 Female Poses:
Bring it On
Check Around Corner
Dive and Fire
Fire Around Corner
Flying Elbow
Full Assault
Hurdle the Barrier
Kick the Door In
No Gun No Problem
Out of Ammo
Patrol
Return Fire
Sniper
Wait for Opening
What's that Noise
Zero !All
Genesis 3 Male Poses:
Barricade
Body Blow
Checking Beneath
Corner Ambush
Cross Punch
Direct Advance
Falling Fire
Hold Position
Jumping Rooftops
Rifle Butt
Robot Fighter
Running Low
Side Kick
There's The Shuttle
Wait What's That
Zero !All
Notes
This product includes:
1 DSON Core Installer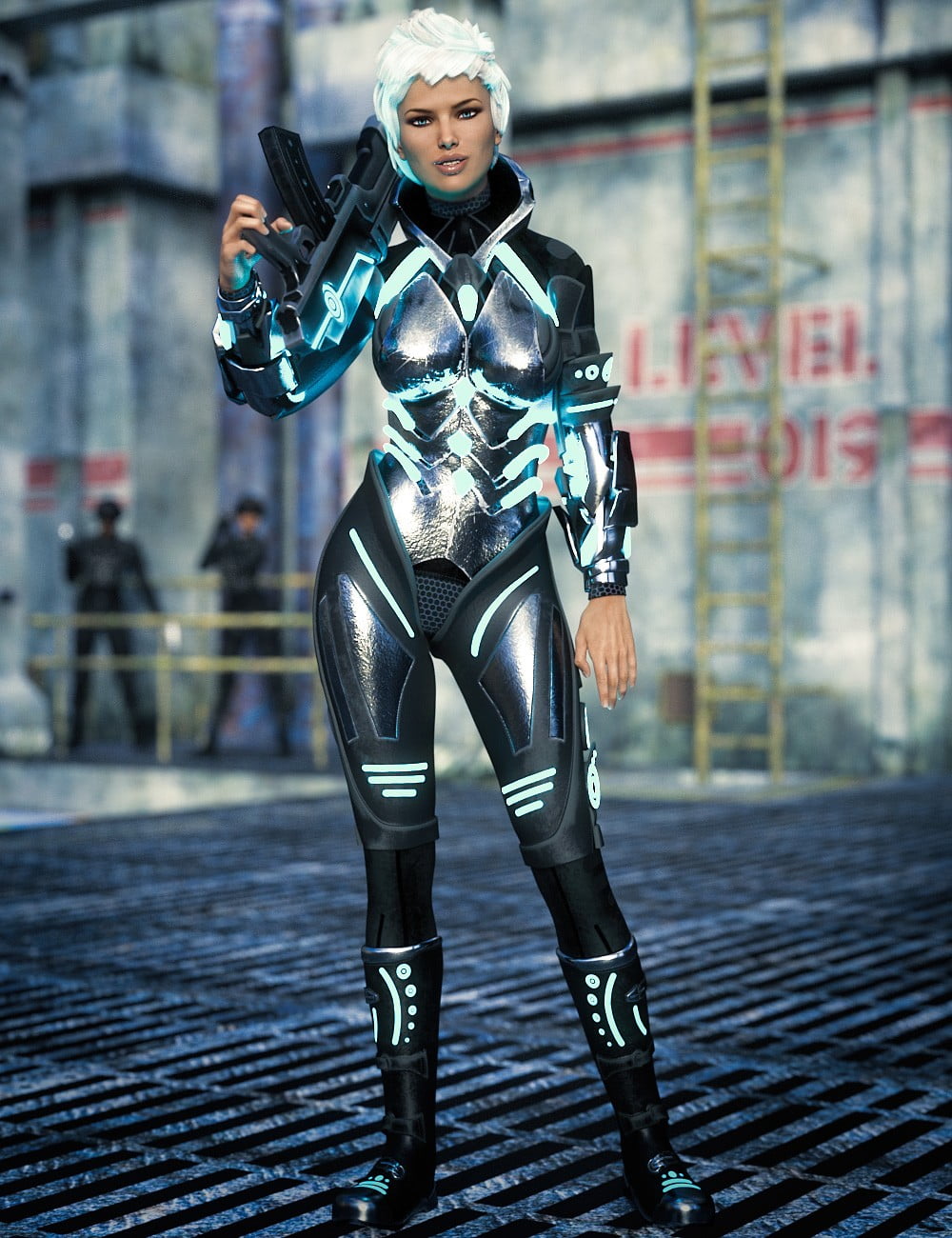 ---