Goblin Couture for Kali and Kelm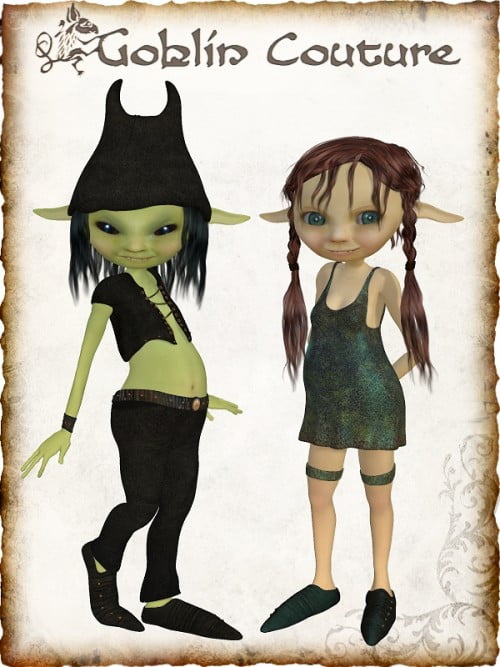 This Goblin Couture set contains two new skin textures for Kali and Kelm, 4 eye colors that are individually mapped- the colors are brown, green, blue (not shown) and dark.
Textures for each of their outfits and two face expression poses (shown in the first, second and third renders).
This file has been sent to the user Desert Rat (US), thank him for it.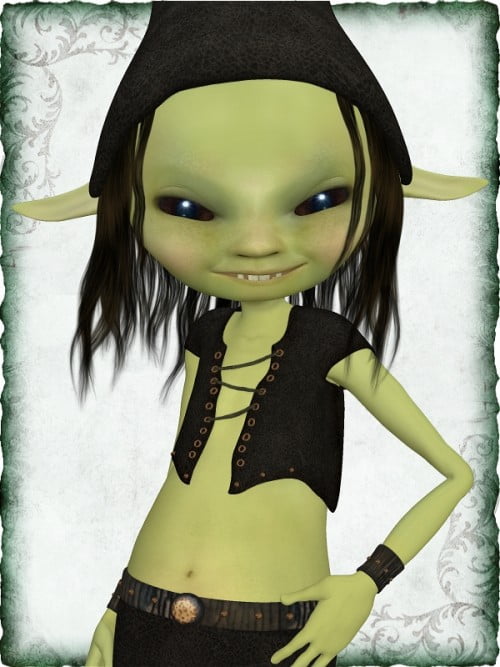 ---