Godins Jewelry Collection 1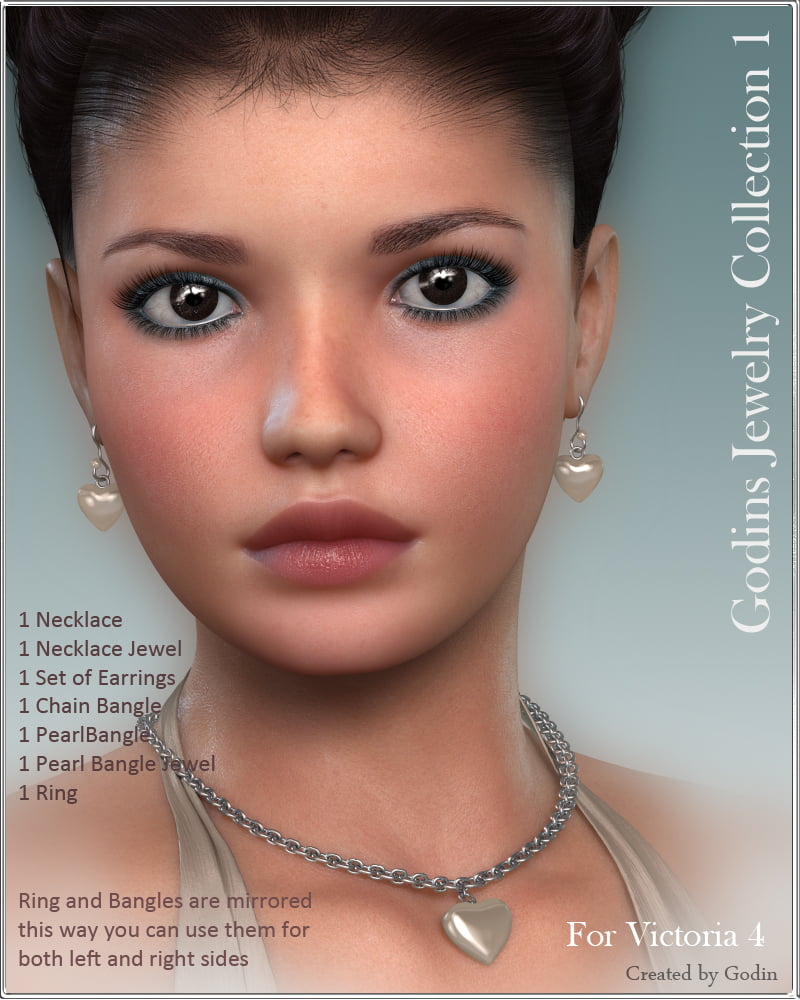 Godins Jewelry Collection 1 for Victoria 4
What is included:
1 Chainbangle (for left & Right forearm)
1 BeadsBangle (For left & Right forearm)
1 HeartJewel (Smartprop for the BeadsBangle)
1 Necklace
1 Necklace Jewel (Smart prop for the Necklace)
1 Set of Heart Earrings (Left & Right can be applied separate)
1 Ring (for left & Right Index finger)
2 kinds of shaders:
* for Gamma Correction off within your Rendersettings
* for Gamme Correction On within your Rendersettings
The shaders are a bit different from each other in effect and color
7 Metal colors for all Metal options such as the necklace and Earrings
7 Metal colors for the Rings only
13 Colors for the Jewels & Beads
I have included the 7 Metals for all also in the Jewel & Beads Color Folder. Because they are already in the Metals for all colors folder I have not named them as extra color options for the bead & Jewels but they are really great for use on the Jewels and Beads to.
All Props are Smart Parented to Victoria
No complicated handles just dial the translates
You can use the Translates x-y-z for changing the position.
There is only one shape fit created and that is for Victoria 4 but when using shapes such as Morphs+, Aiko 4 or Stephanie 4 you can use the scaling dials within your parameter window for the right fit.
No UV Maps are created for any of the jewelry since all is done with Shaders in the Material Room in Poser.
This product is for Poser 8 & Higher only and is not been tested in DAZ Studio
All Promo images are Rendered in Poser Pro 2014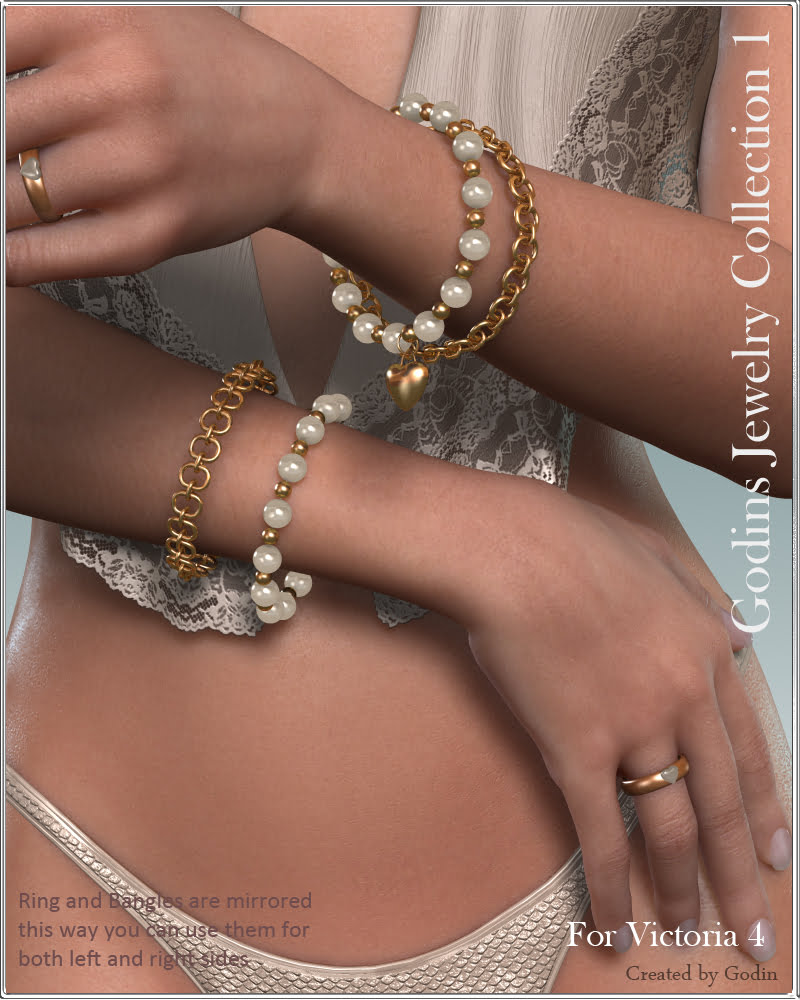 ---