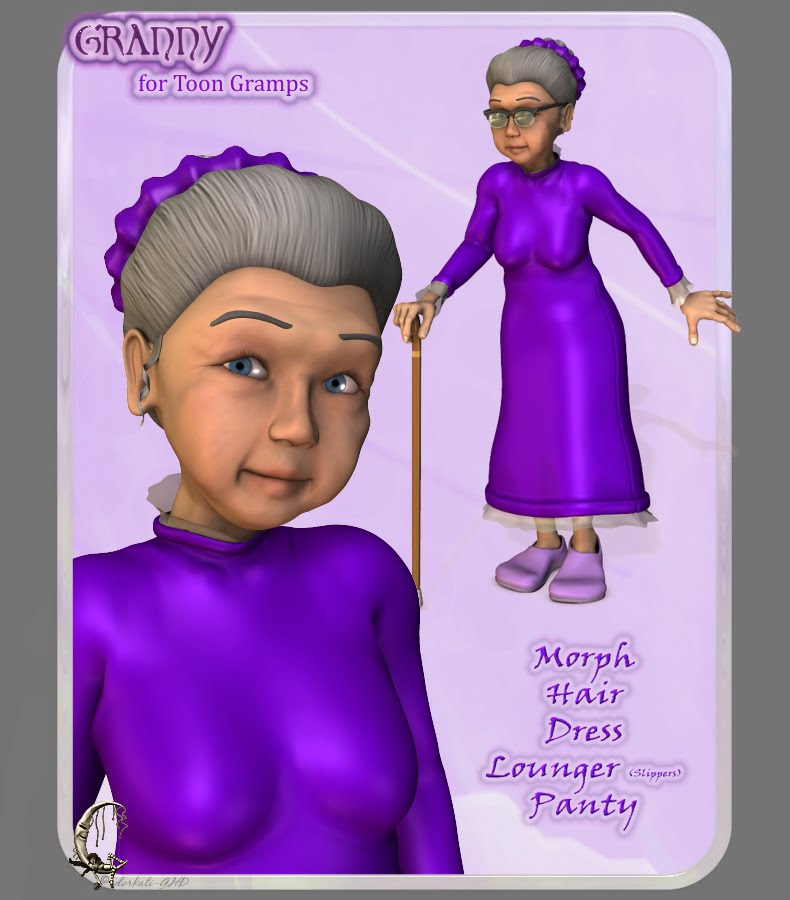 Who prepares the best marmalade in the world? Who makes the best homemade apple pie? Who can cook a vegetable dish that even children like? Granny!
Turn your Gramps into a Granny with this wonderfully versatile dress. With the included MAT poses you can use her dress as a nighty or a casual dress. The handle actors help you to adjust the dress to almost any pose.
Be careful! Gramps likes to use her dress as a nighty – without the lace of course! You'll find a free, bonus nightcap below to complete Gramps night time ensemble.
Attention: This file is Runtimedna version, not a DIM.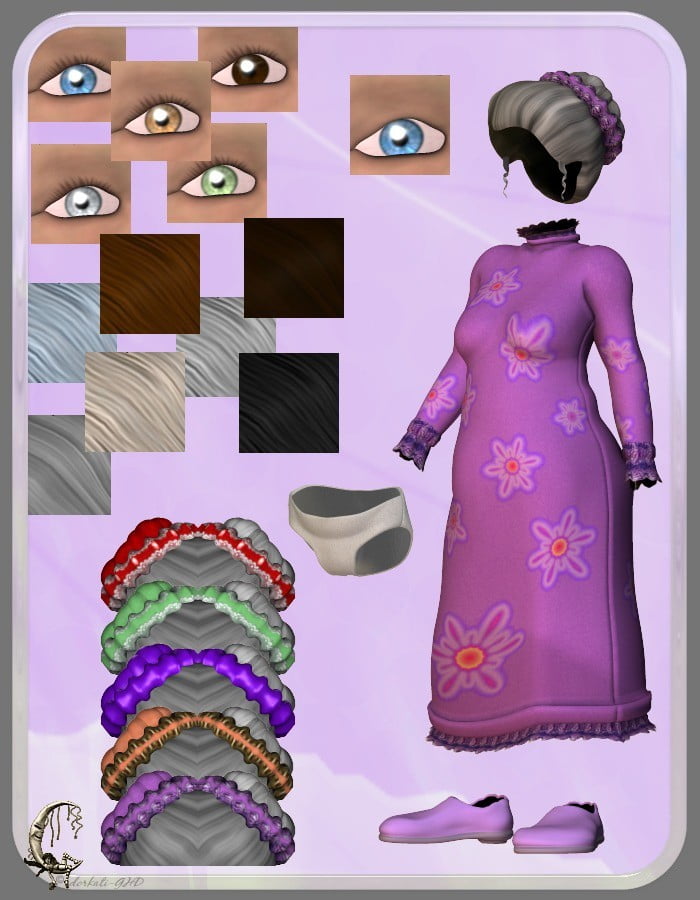 ---