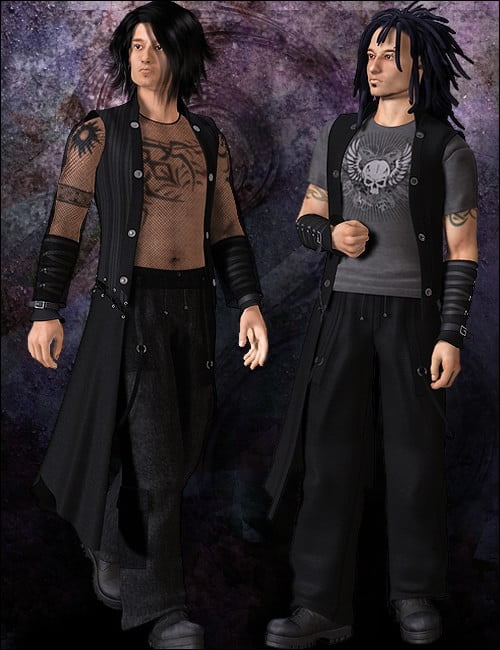 GRaver is gothic raver clothing on the far side of funky and edgy, yet elegant in its lines and moody colors.
Taking full advantage of the realistic texture potential in current software, GRaver includes diffusion, transparency, bump, reflection and displacement maps for Poser 5 and 6, as well as DAZ Studio, all accessible via coordinating thumbnails.
GRaver also includes a special bonus: Thorn, a character head morph for Michael 4 base and ++ Morphs, made specifically for GRaver. A blend of boyish and manly, oddly handsome and yet not bland, Thorn's distinctive look will fit perfectly into your realistic or fantasy renders.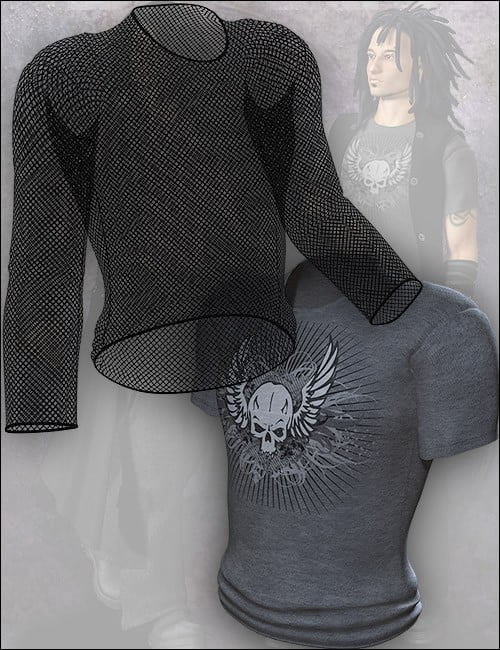 ---