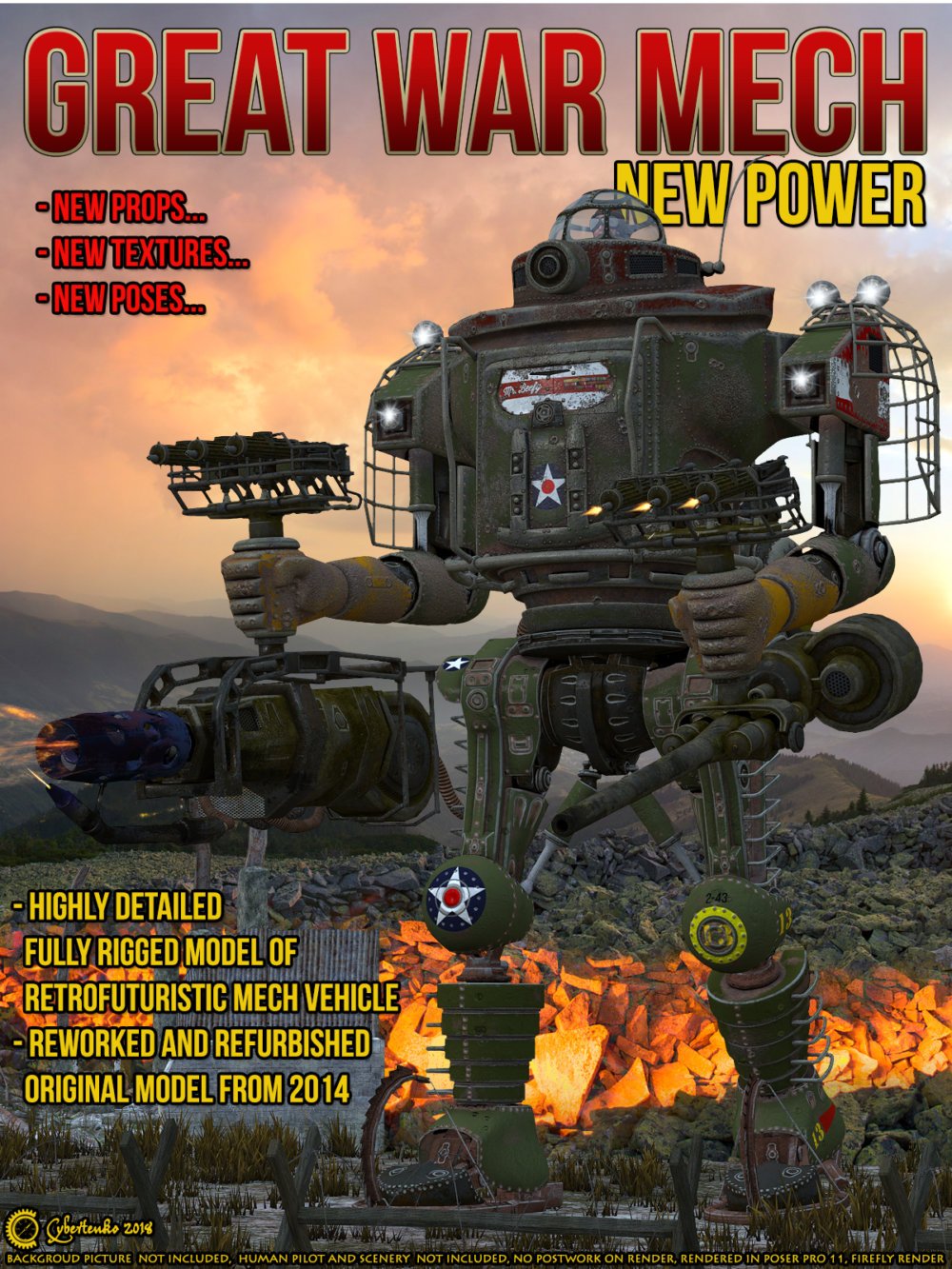 Great War Mech is large scale assault vehicle used mainly for enemy trench raiding, siege and other combat situation. It stands to almost 9 meters height, which allows it for
firing from long distances and easier overcoming various obstacles like barbed wire barricades. For them it is often equipped with wire cutters fastened to its toes. Mech supports wide collection of infantry and or artillery weapons, like machine guns, auto cannons or flamethrowers. Mechanized Vehicle was made in several variants, basically with glass operator cupola or armored cupola. These can be changed in field conditions according to mission needs. Further there is large armored replica of famous Brodie Helmet put on vehicle?s "head" for additional protection and for easier field recognition of friendly unit.
What is included:
ERC Poser figure:
Great War Mech
Poser figure with optional IK chain:
Flamethrowers L and R
Smart Props:
Brodie Helmet
Light Glares
Autocannons L and R
Machine Guns Arrays L and R
M4 Operator Pose
Model is textured for close ups and scaled to poser people.
---