Grizelda the Halloween Hag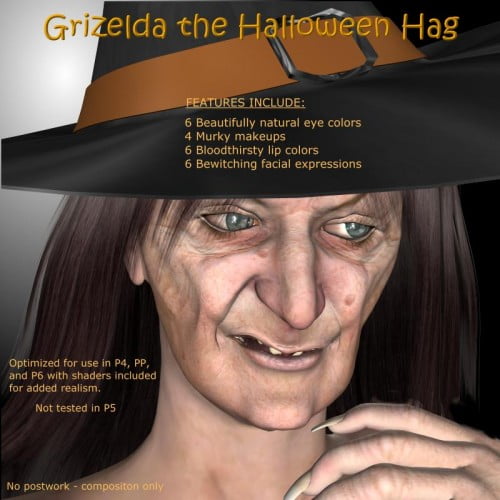 Meet Grizelda the Halloween Hag. She's certainly not pretty by any stretch of the imagination, but then, what old hag really is ? Her old skin was created entirely from a range of photographs of elderly folks and great care has been taken to "ugly her up" as much as possible but as you will see from the 6 different facial expressions included, she has her moments…even taking time out for a nap 🙂
Of course if you own Edith or Phyllis, you could use their facial expressions to turn her into a gentle old granny too, making her perfect for all year round use.
She also comes with six spookily natural eye colors, 4 murky makeups and 6 bloodthirsty lip colors giving you plenty of options for creating the hag that's just right for you.


---