Ground Litter Series – Pebbles Vol 1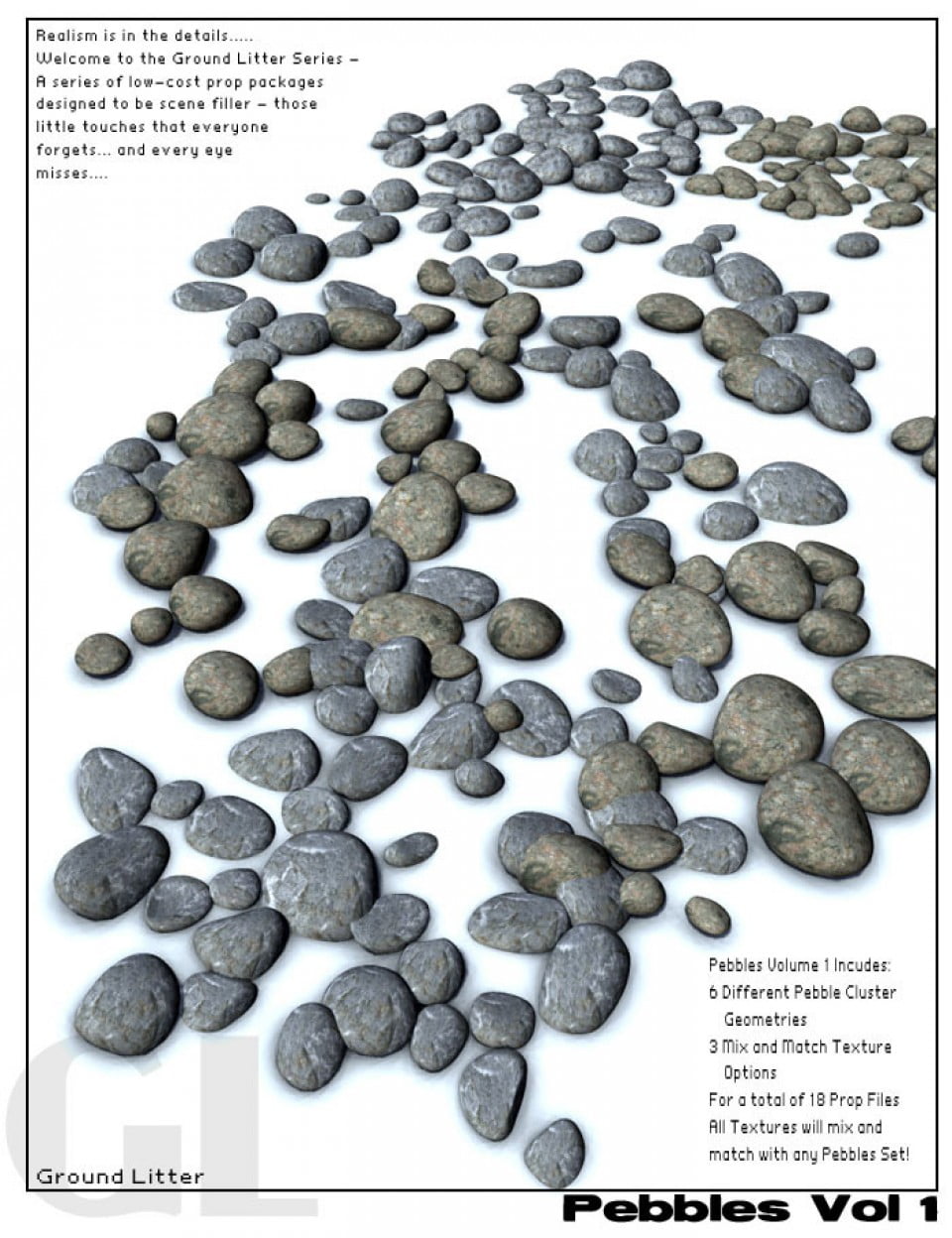 Realism is in the details. Welcome to the Ground Litter series, a new set of Real Deal prop packs designed to help you fill in your Poser Scenes. If you are looking for that extra touch or perhaps even some additional elements to your already detailed scene, these Pebbles will help you add that touch with a couple of clicks.
Features:
Medium Resolution meshes and textures designed to fill the scene but not bog down the render engine.
Mix and Match texture options. Share any Pebbles Texture with any other Pebbles Package.
Works in Vue and Bryce as well (With applicable import or Poser export process)
Product Includes:
6 Pebble Cluster Geometries
3 Mix and Match Texture Options
For a total of 18 Props!
---