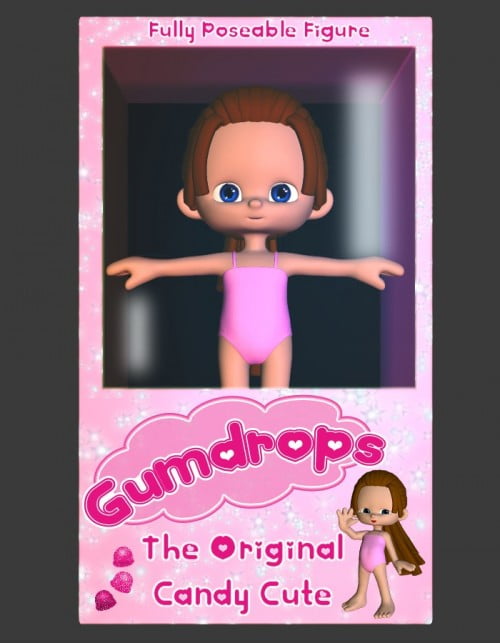 Meet the original Gumdrop that started the line, Candy!
Over the past several months the number of requests have been enormous for a base character that others could make their own Gumdrops around.
A character with all her body parts that you could conform new clothing from other merchants to. Your requests have been heard and Candy is here to satisfy that Poser sweet tooth.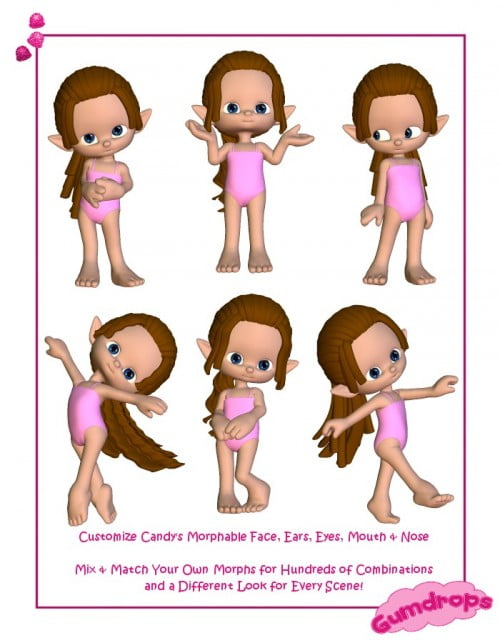 ---