Gumdrops: Jill the Storybook Girl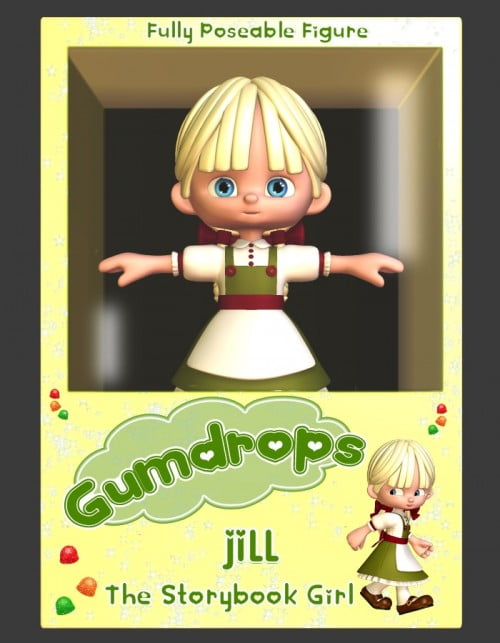 " Step into a storybook world, with your own little ?Jill?. Created as the perfect storybook girl to complete the set, with a quick couple of color changes you can turn Jill into Gretel for a trek through the woods to the Witch?s Gingerbread house, or any other adventure a little boy could dream up.
She even comes with a Mat pose for a cute little Gingham dress set to turn her into the lovely Dorothy to complete your Oz set.
+ BONUS- Gumdrops Eyes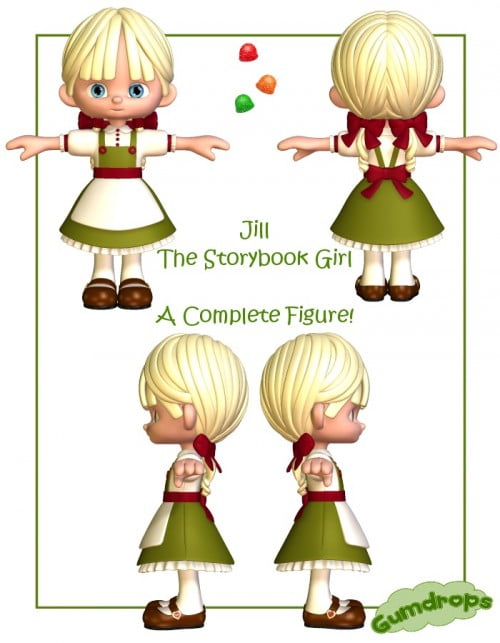 ---